If there's a boater on your holiday gift list, we can offer all kinds of great gift ideas, but often the best solution is a gift of boating gear that's not specific to a particular boat. It will be hard to go wrong with any of these great gear gift ideas. Each will enhance any boat, or any day on the water.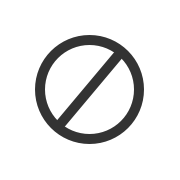 Explore the Complete Holiday Gift Guide for Boaters
1. Foul Weather Gear
Not every day on the water is blue skies and sunshine (see How to Keep Rainy Weather From Ruining Your Boat Day). When wet weather or gusty winds pop up, you'll want to have good foul weather gear on board.
Foul weather gear is a great gift for the angler who, when the fish are biting, won't be chased off the water by a little rain. A special set of foul weather gear that's always on the boat will be ready when the weather changes. Foul weather gear is available in a wide price range, with many options in material technology.
See all Soft Goods, Gear & Gifts Accessories.
2. Propeller Wrench
An experienced boat owner always carries a spare propeller and the tools required to change a damaged prop on the water (see Packing Your Boat's Toolkit). You can use a standard socket wrench to loosen that prop nut, but the better bet is a propeller wrench. Because it's made of polymer plastic, a propeller wrench floats if you drop it, and most have a wrist lanyard so it can't float away. A plastic prop wrench also won't rust in the marine environment. It's a tool every boat should have on board, along with extra prop nuts and washers, because those will not float!
See all Boat Construction, Service & Repair Items Accessories.
3. Stainless Steel Propeller
One of the quickest and easiest ways to improve the performance of any boat is by switching from an aluminum to a stainless steel propeller. Because they have thinner blades, a stainless prop produces less drag in the water. A good marine dealer can help you pick the best stainless prop for any boat-and-engine combination.
See all Boat Motor Parts & Engine Repair Accessories.
4. Upgraded Audio with Bluetooth Capabilities
For the owner of an older boat an upgrade to the audio system can improve any day on the water. New marine audio units are Bluetooth capable, so they can play music stored or streamed from any device on board the boat. Want more of that boom-boom bass? Add a subwoofer. Or two! Modern marine audio can be installed on any type of boat, from a ski/wakeboat to a pontoon.
See all Marine Electronics & Navigation Instruments.
5. POV Camera
Factory-installed POV cameras have become standard equipment on high-end watersports boats, where one can be used to capture the fun going on in the wake, and also act as a safety device that allows the captain to better see what's happening on behind the boat. There are a number of POV camera systems designed for marine use. Some capture action for later download or streaming, while more elaborate set-ups can be connected to a display at the helm.
See all Marine Electronics & Navigation Instruments.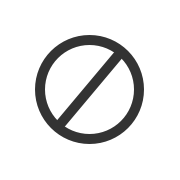 6. First Aid Kit
A good first aid kit is an important piece of boating gear that's often overlooked, and it's easy to give as a gift because it does not need to be boat-specific. A good kit has first aid essentials packed in a water-tight—often floating—case, usually in a bright color so it's easy to see.
A large boat that is likely to have more passengers on board should have a larger first aid kit. For clever gift-giving, pair the kit with a selection of sun screens and motion sickness bands.
See all Boat Safety Equipment Accessories.
7. Motion Sickness Band
Spend enough time on the water and sooner or later the misery of seasickness is bound to happen, if not to the boat owner than to a guest (see Five Ways to Prevent Seasickness). Which is why motion sickness bands are a great addition to any boat first aid kit and an easy-to-buy gift for the boat owner, or their crew. There are many type of motion sickness bands. Some apply pressure to a spot on the wrist, but the latest designs, are electronic and when worn like a watch send mild pulses to the nervous system said to calm the reaction to seasickness.
See all Boat Safety Equipment Accessories.
8. Premium Cooler
For the boater who is out on the water for long weekends or multi-day fishing expeditions, a new premium cooler can be a great gift. These coolers may seem to be priced as luxury items, but they really work and so can really be a great value. Ice can last for days even in tropical heat, keeping drinks and food cold or fish fresh.
Those designed for marine use often have tie-down sports that can be used to secure the cooler on deck. The biggest models are the size of a bathtub, but there's a premium cooler just right for a boat, from runabout to pontoon to offshore center console.
See all Soft Goods, Gear & Gifts Accessories.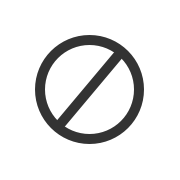 9. Marine Sunglasses
With so many styles and features available, it's possible to select a good pair of boating sunglasses for just about any boating fan. Features to look for include polarized lenses to cut glare off the water, especially important for anglers who want to see what bait or the fish are doing.
Great marine sunglasses have non-slip material on the nosepiece and temples, are lightweight, and ideally float. A good case will protect the glasses when they are stored on the boat. Consider buying extra sunglasses for guests who come on board.
See all Soft Goods, Gear & Gifts Accessories.
10. Handheld VHF Radio
A good VHF radio is a piece of key gear that should on board any boat (see How to Use a VHF Radio). A handheld VHF can be the primary radio on smaller boats, but is a key back-up to a built-in VHF on larger boats. Because it's battery powered, a handheld VHF will function with the boat electrical system or batteries are out, and if you have to abandon ship in an emergency you can take the hand-held with you. For this reason, only consider a hand-held VHF that floats and is waterproof. A nice feature on the latest models in a UBS charging port, and positioning capability.
See all Marine Electronics & Navigation Instruments.
Looking to buy a boat this holiday season? Explore our Boat Finder
---
You May Also Like: