There are plenty of special boating gifts that your favorite loved one would surely appreciate unwrapping this holiday season. But, wouldn't they be even more excited to open up a gift that makes boating itself better? Of course they would.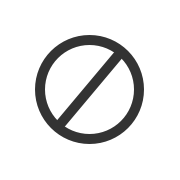 We've sorted through the potential presents that can make a boater's time out on the water even more awesome than it already is, and one or more of these picks is sure to put a smile on the face of your most beloved boater.
As you try to figure out how to make this season a special one, be sure to consider these top 10 gifts for boaters.
Gift Yourself a New Boat: Explore the Boat Finder
1. A Boat Lift
Keeping your boat on a lift doesn't just eliminate the need for bottom paint and mooring lines, it also gives you peace of mind. Sitting high and dry above the water that boat is significantly safer than it would be in a wet slip, yet launching and pulling it is far easier than it would be with a trailer. And boat lifts aren't just for private dock owners. Many marinas allow their customers to put lifts in their slips (though there's usually a long-term commitment involved and the marina may retain ownership of the lift afterwards).
If you're not sure what sort of lift would be right for your rig check out our guide on Choosing the Right Type of Boat Lift, and remember that some types (intended mostly for smaller boats), like the Connect-A-Dock Connect-A-Ports and EZDocks allow you to drive the boat right out of the water and don't require electricity, cables, or other complex components.
See all Docking Equipment & Anchoring Accessories.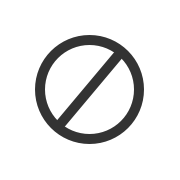 2. Boat Electronics
Would navigation be made easier with a new MFD? Maybe a gift that would help when hunting for fish would be in order? Or, perhaps there's been a communications breakdown and a new VHF radio would be the best gift?
Marine electronics are constantly evolving, so upgrading a system that's more than a few years old is always a good idea. Once you narrow it down to the best bet, you can start considering individual brands and units.
See all Marine Electronics & Navigation Instruments.
Boat Electronics for Beginners
3. Fishing Rods and Reels
If you need a gift for an angler, this one's a no-brainer—there's not a fisher-person alive who doesn't love getting new rods and reels. Whether the angler you're shopping for is into freshwater fishing or they're a dedicated saltwater fishing aficionado, you'll have plenty of options to choose from at all different price-points.
See all Fishing Gear, Tackle, & Equipment.
4. Emergency Signaling Devices
There's no better way to tell a boater you love them than to get them safety-adding gear like an emergency signaling device. You have several options these days, ranging from electronic flares to satellite text messengers to EPIRBs. These items all share one thing in common: they add a huge safety margin, each and every time the boat leaves the dock. Added bonus: some emergency signaling devices, like Garmin's inReach satellite messenger, also allow you to send regular text messages via satellite so you can stay in touch even when you're far from land.
See all Safety Equipment.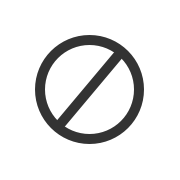 5. Tow-Toys
In the just-plain-fun department, a new tow-toy could be just the nautical knick-knack you need. We intentionally didn't specify between wakeboards, water skis, and inflatables, because different people enjoy different tow-sports. But one nifty new option is to give the gift of a Solo SF 150, a sort of mini-boat you control with buttons on the tow handle so you can go water skiing or wakeboarding alone.
Whatever type of watersports the person you're shopping for may favor, remember that each different board or tube offers different riding and performance characteristics. So even if there's already one board aboard, adding another into the mix can change the dynamics of the experience for your watersports-loving gift-unwrapper.
See all Water Sports Equipment & Accessories.
Choosing the Best Towable Tube for Your Boat
6. A Boat Grill
The newest, biggest, most expensive boats have gas grills built right in, but the vast majority of the bowriders, center consoles, and pontoon boats out there can't make that boast.
If your family enjoys cooking out—and what family doesn't?—then getting a grill for the boat could be an awesome way to enhance those long days out on the water (be sure to check out 5 Tips for Cooking on a Boat for extra help).
See all Boat Cooking Tools & Galley Supplies.
7. A Bilge Pump
A bilge pump might seem like an odd gift item, but let's get real—few items are more important on any boat. And since many models are built with just one bilge pump, adding a back-up is always a good idea.
There are plenty of different pumps to choose from, but one you'll certainly want to take a peek at is Attwood's new Sahara Mk2, which eliminates air-lock and won recognition in the Mechanical Systems category in this year's IBEX Innovations Awards.
See all Boat Construction, Service, & Repair Items.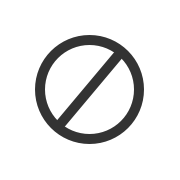 8. Safety Harnesses
Sailboat owners have their own set of unique needs, and something they may want which you wouldn't find aboard powerboats are harnesses. Particularly if your special sailor is into racing and he or she likes to push the limits, a strong, light, comfortable harness is a critical piece of safety gear—and makes for a gift that's sure to be appreciated.
See all Sailboat Accessories.
Explore the Sailing Safety Guide
9. Boat Trailer Guide-On Bunks
Does the trailer-boater you treasure need to take three or four attempts to get his or her boat lined up properly on the trailer? If so, they're sure to go gaga over a set of guide-on trailer bunks. There vertical posts will help the boat self-center, directing the bow into the proper position every time as the boat goes onto the trailer.
See all Boat Trailer Parts & Accessories.
10. Fishing Rod Holders
It's a fact: anglers love rodholders on their boat. And no matter how many they may have, more is always better. One you'll certainly want to consider is the Rupp Marine Boltless Rod Holder, another 2020 IBEX Innovations Award winner. So find the flush-mounts, rail-mounts, or rocket launchers that will fit your adored angler's boat and start wrapping.
See all Boat Parts, Marine Hardware, & Original Equipment.
Bonus Gift: A Brand New Boat
You say you've checked out all these options and they just aren't good enough? You want to give your loved on the ultimate gift? Well then, there can be no further debate—head right on over to our Boat Finder tool, pick out the perfect pleasure-craft, and get them a brand new boat!
Read Next: 10 Best Gifts for Boaters for Any Occasion
---
You May Also Like:
Editor's Note: This article was originally published in November 2020 and updated in November 2021.