We often associate boating with spring and summer activities, however, the fall and winter offer great on-the-water experiences, too. What's more, with less than 100 days to go before Santa Claus shimmies down your mast, you have some great opportunities to plan boating activities for Thanksgiving, Christmas, New Year's Eve, and any other winter holidays you may be celebrating.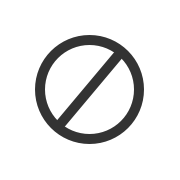 Here are six of the best holiday destinations for boating in the United States, ideal for couples, families, or solo travelers!
Holiday Gift Guide for Boaters
1. New York City, NY
The air is crisp in the city in November, but the sun is warm enough to spend on the water. Definitely tie up in time to catch a taxi to see the Macy's Thanksgiving Day parade, as well as the Thanksgiving Eve balloon blow-up. The balloons inflate along 77th and 81st Streets between Central Park West and Columbus Avenue, adjacent to the Museum of Natural History. The 95th anniversary of the world's longest parade heads down through the streets the following morning.
2. Plymouth, MA
Plymouth is, of course, where the famous Mayflower landed and therefore the site of the first Thanksgiving. While every year it celebrates with festivities along the waterfront, this year marks the 400th anniversary. Climb onboard a replica of the Mayflower, enjoy beer and wine tasting, watch a parade, and more, all from November 19 to 21. You can anchor out in Plymouth Harbor or dock at a number of marinas.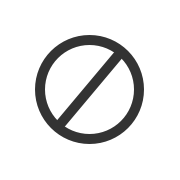 3. Fort Lauderdale, FL
Forget decking out your home with holiday lights—dress up your decks and enter Fort Lauderdale's annual WinterFest Boat Parade. Held just prior to Christmas, this tradition dates back to 1970. Boats of all shapes and sizes float down the New River and north on the Intracoastal. One million spectators line the shores, too—and viewing is free. Either way, it's definitely, as the organizers say, 12 miles of the best show on H2O.
Holiday Boat Parades: How to Decorate Your Boat
4. Newport Beach, CA
Yet another famous boat parade takes place on Newport Harbor each year. In fact, it's celebrating 113 years. Everything from canoes and kayaks to large private yachts will be decorated for the parade, held each night from December 15 to 19. Fireworks accompany the first and last nights, too. Participating also enters you into an awards competition. They include Best Music, Best Use of Lights, Best Animation/Special Effects, and Best Humor & Originality.
5. Houston, TX
The famous Kemah Boardwalk hosts family-friendly fun and fireworks over Galveston Bay for New Year's Eve. The fireworks go off at 10 p.m., so your little ones won't be too tired—and child-free couples can stay awake longer to ring in the New Year. The Kemah Boardwalk Marina is conveniently a few minutes' walk away, too.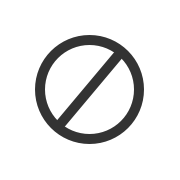 6. The Florida Keys
Several islands throughout the chain host fireworks and other fun (be sure to read our Florida Keys Boating Guide before you go). These include the dive capital of Key Largo at the top, the sportfishing hotspot of Islamorada in the middle, and the wild and wacky Key West to the south. Beach parties, live music, a giant Red Shoe Drop… you name it, you can see and experience it. Given the 1,700 islands making up the Keys, you'd be hard pressed to not find a slip or anchorage.
10 Tips for Celebrating a Safe New Year's Onboard a Boat
---
You May Also Like: