They're coming—the beloved relatives you can't wait to hug; the hilarious friends who keep you up laughing into the wee hours; and the sister-in-law you do your level best to make conversation with each year, given that the only topics she's willing to discuss are cashew nuts, giraffes and hot air balloons...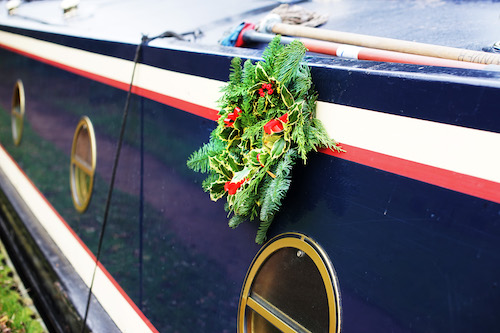 Entertaining onboard a boat for the holidays can be a small undertaking or a huge one, lasting for hours, days or even weeks. The good news for boaters is that for many landlubber relatives, simply spending time on a boat makes an occasion special—think Thanksgiving dinner with a harbor view, or a Christmas cocktail cruise, or a near-shore vantage point that lets you see several seaside New Year's Eve fireworks displays at once. You don't have to go crazy with decorating and cooking on board to leave a lasting holiday impression.
Thanksgiving Dinner on a Boat
If you're hosting Thanksgiving dinner on board, then you can make a big impression with a small sampling of appetizers. Include some cheeses that you found at a waterfront shop in the last port you visited, perhaps served with some wine that you picked up at a store at a different port of call. The story of where the cheese and wine originated will bring boating magic to what might otherwise feel like an ordinary serving of appetizers.
Christmas Cocktail Cruise
If it's a Christmas cocktail cruise that's in your future, then consider making a signature drink. The standard mimosa becomes a bright-red Christmas decoration unto itself if you add cranberry juice and a few floating berries as a garnish. Cranberries also can turn typical sangria into a winter-flavored treat. And there's always a shot of white chocolate liqueur served in a glass rimmed not with margarita salt, but instead with crushed candy canes, to bring out the merry and bright attitudes.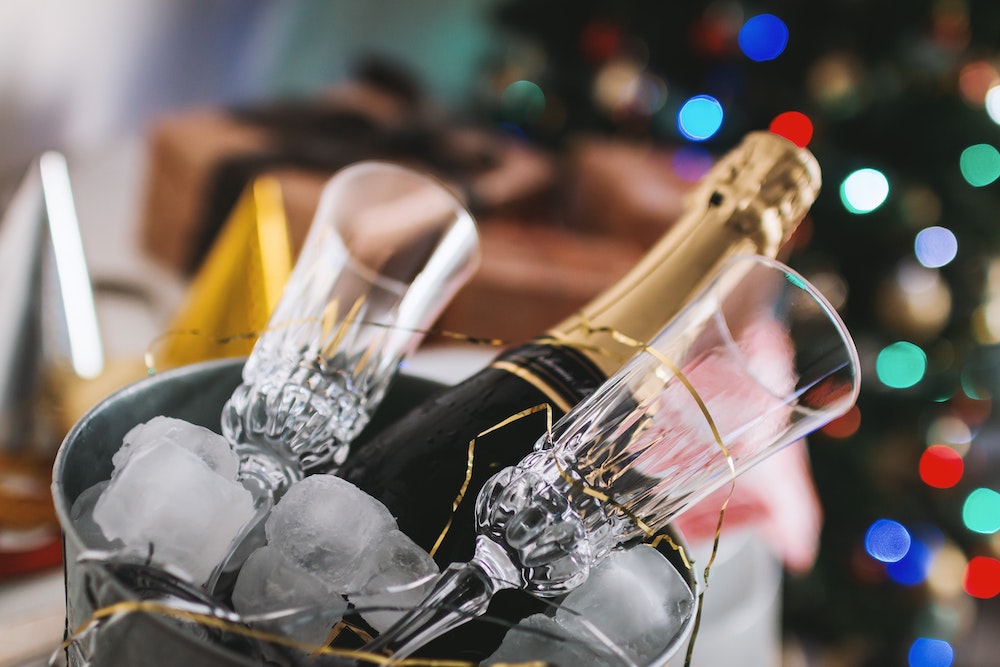 New Year's Eve on a Boat
New Year's Eve is the perfect holiday to host on board because the food can come in phases, instead of needing a big galley and table for serving everyone at once. Trays of nibbles—everything from basic mini-pizzas to caviar deviled eggs, depending on your tastes—can be passed around every half hour or so, keeping guests intrigued about what's coming next without a giant backup happening in the oven. And, with the pacing of a New Year's Eve party that goes on until after midnight, the same trays can be washed and reused throughout the night, eliminating the need for you to stow a bunch of big serving trays in precious onboard space.
Remember, being on the boat itself is an experience for most guests. You don't have to go crazy with decorations. A few well-placed strings of lights, for any holiday occasion, is all the dazzle you'll need with the waterfront as your party backdrop.
Read Next: Winter Boating Tips
---
You Might Also Like: