A great place to watch fireworks is from the deck of a boat and many places on lakes, rivers, bays or along the ocean celebrate the coming year with a big display. Most people will find it exotic if only because they're on a boat, so the festivities can be extra fun and memorable.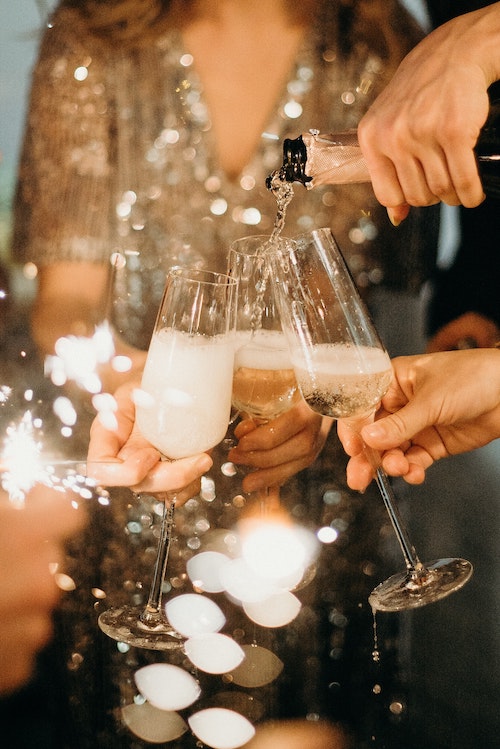 To ensure they're not memorable for the wrong reasons, consider the following tips to make it a safe evening outing—and be sure to always follow these Safe Boating Tips.
1. Dress for success. 
No matter where you live, evenings in December can get chilly on the water. Hypothermia is sneaky so make sure everyone is warm, dry and comfortable and has a life jacket or PFD either on or near at hand. Children 12 and under should always wear a lifejacket on a moving vessel.
2. Avoid a BUI.
Boating under the influence carries many of the same penalties as a DUI, so designate a driver if alcohol will be a part of the outing. The captain is responsible for all aboard so he or she should not drink at all and for safety, drinking in moderation should apply to everyone else.
3. Keep an eye out.
Boating at night has its own set of challenges, specifically with visibility and navigation. Add to that a crowded anchorage, smoky, foggy or loud conditions, and a loaded boat, and things can get chaotic.
When moving, keep bright lights to a minimum to preserve your night vision.
When anchored or floating and watching the pyrotechnics, be sure to look around often to ensure you're not drifting into other boats, onto the rocks or beach, or into any exclusions zones that may have been set up by the harbor patrol or the Coast Guard.
Explore our Boating Safety Guide
4. Follow and set a passenger limit.
Once the word gets out that you'll be entertaining on a boat, you may have more interested parties than your boat can handle. Follow the manufacturer's recommended loading parameters and limit the number of passengers. One way to get that right is to ensure there's a seat for everyone.
5. Avoid the fallout.
Parking directly under or downwind of fireworks may shower you with debris or even a few hot embers.
Ensure your fire extinguishers are in working condition and let everyone aboard know where they're kept and how to use them.
Don't bring fireworks or even sparklers of your own.
Never set off a flare to add to the fireworks. Those are for emergency use only and a false call for help carries stiff penalties.
6. Keep everyone in the boat.
Even if you're in a warm climate where you could go for a swim, keep everyone aboard. Crew overboard is nearly impossible to see in the dark and if there are other moving vessels in the vicinity, there's a danger of swimmers being hit.
7. Watch the time.
Rushing is usually when accidents happen. Give yourself plenty of time to get to the viewing area so you don't need to exceed any speed limits. When the show is over, give traffic some time to dissipate before you raise anchor and/or prepare to leave.
8. Prepare for the potty.
If the evening is expected to be long, especially if you have kids aboard, prepare for the inevitable call of nature. Have facilities aboard or know where to go on short notice.
9. Manage mal de mer (seasickness).
Some people are very sensitive and can get seasick even while just bobbing on a river. The likelihood of motion sickness increases at night or when focused on one point like the sky because the usual visual cues are missing. Encourage passengers to take seasickness medicine in advance if there's any risk but ensure they don't mix that with alcohol for potential adverse effects.
10. Plan for the end of the party.
Whether you're returning to a slip or a ramp, have a plan on how to end the evening. Loading a trailer at night isn't easy so if possible, see if you can stay tied up at a dock until morning. Backing a trailer into the garage at 2:00am isn't easy either so think through the whole evening before sending out the first invitation.
New Year's Eve is special and so is boating. Combining the two can be a wonderful experience. Just be sure to think through and have a plan for the evening and its contingencies—and then just enjoy.
Read Next: New Year's Resolution Ideas for Boaters
---
You Might Also Like: