A Florida Keys boating or sailing itinerary is the stuff of smiling all day long. From Key Largo at the top of the archipelago down to Key West at the end, the Florida Keys offer enchanting scenery, fun-filled activities and great year-round cruising.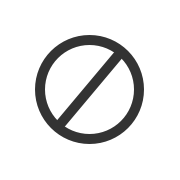 Here's a look at a loose Florida Keys cruising guide, highlighting some of the best islands, places to stay and activities in the Upper, Middle and Lower Keys.
Best Boating Locations in the Florida Keys:
John Pennekamp Coral Reef State Park (Key Largo)
Florida Keys National Marine Sanctuary (Key Largo)
Bud 'n' Mary's (Islamorada)
Seven Mile Bridge (between Knight's Key and Lower Duck Key)
Long Key State Park (Long Key)
Key West Bight Marina (Key West)
10 Best Boating Destinations in Florida
Key Largo (Upper Keys)
The upper portion of the Florida Keys starts to the south of Miami and continues around the bottom curve of the state of Florida. The most popular attraction in this section of the Keys is John Pennekamp Coral Reef State Park.
Key Largo is the northernmost island in the Florida Keys, the one that boaters will reach first when cruising north to south. There are resorts and rental homes here, along with multiple marinas that accept transient boaters. Some of the marinas, such as Kings Kamp and Blue Fin Rock Harbor , also double as RV parks, if you want to do a land cruise to Key Largo and then take the boat off the trailer to do a southbound water cruise.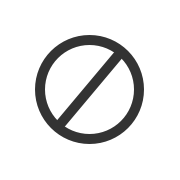 Major tourist attractions on Key Largo include:
John Pennekamp Coral Reef State Park where you can sign up for snorkeling or scuba tours, take a ride in a glass-bottom boat, or rent a kayak or paddleboard (if you don't already have them on board).
Another must-visit place on Key Largo is the Florida Keys National Marine Sanctuary which has an Eco-Discovery Center filled with interactive exhibits including a mock-up of Aquarius, the world's only underwater ocean laboratory.
Restaurants abound in Key Largo—you can go for:
Tavernier (Upper Keys)
Tavernier is the largest island in the Upper Keys. Hotels on Tavernier offer an option beyond the Key Largo borders, but still close to a lot of the action. If you want to spend a night or two off the boat, then consider the Island Bay Resort for cottages with a view, or the Coconut Palm Inn which has a marina for guest use.
If you're cruising with some boat buddies, the Coconut Palm Inn also can help you arrange an event, such as a wedding, fishing tournament or yoga retreat. Family reunions are also common here, as are birthday bashes and corporate retreats.
Islamorada (Upper Keys)
Islamorada is where you'll find Bud 'n' Mary's, a legendary marina that serves as home base for sportfishing of all kinds.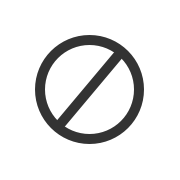 There is transient dockage here, but it's limited, so call ahead for reservations.
Once you're in, you can enjoy—with or without a local guide, or a charter boat—some of the world's best fishing for tarpon, swordfish, mahi mahi, sharks and more.
When you're done hooking fish for the day, head on over to the Lorelei Restaurant and Cabana Bar, which has a kids' menu to keep the whole family happy. The raw tuna nachos are a delight that you'd be hard-pressed to find anywhere but on the waterfront, and the restaurant will cook up anything you bring in after catching it yourself (grilled, fried or blackened—your choice).
Long Key (Middle Keys)
The middle portion of the Florida Keys starts at Long Key and continues to the Seven Mile Bridge, which connects Knight's Key (in the Middle Keys) to Little Duck Key (in the Lower Keys). This middle section of the Florida Keys is often a bit quieter than the hotspots of Key Largo and Key West, if you're looking to explore at a slower pace.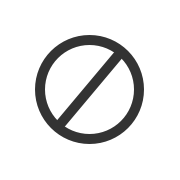 Fiesta Key RV Resort & Marina is a 28-acre property located on Long Key with an on-site marina, RV spaces and a hotel. A restaurant and a beach bar are here, and the place is within spitting distance of Long Key State Park, which is a favorite for birdwatching and swimming. If you want to rough it for a little while off the boat, there are campsites at this park with waterfront views.
Duck Key (Middle Keys)
Duck Key is where you'll find Hawks Cay Resort, which is so well known that people sometimes refer to the whole island as Hawks Key. The property has a half dozen on-site restaurants that specialize in everything from surf and turf to ceviche.
The Oasis Cay bar on this property is noteworthy because it's an adults-only poolside setup, if you're looking to have a little grownup time after you drop off the kids for other activities.
Sugarloaf Key (Lower Keys)
The lower portion of the Florida Keys runs from Big Pine Key to Key West, which is the last stop on the line. Key West is arguably the most popular island within the whole of the Florida Keys, with tourist attractions galore and boaters of all kinds meandering the local streets.
Sugarloaf Key (what a great name, right?) draws a lot of kayakers, who love to explore the backwaters and all their mangroves. Guides and rentals are available at spots such as Backcountry Boat Rentals and Sugarloaf Marina Sugarloaf Marina has a boat-launch ramp in addition to a kayak-launch ramp, so novice paddlers won't get caught up in too much hullaballoo while getting in and out of the water.
Key West (Lower Keys)
The mecca of many a Florida Keys pilgrimage is Key West, the last stop on the line before you're adrift in the water and heading for Cuba about 90 miles away. The place has long been a haven for colorful characters ranging from Tennessee Williams to Ernest Hemingway. Several presidents also vacationed here; Franklin D. Roosevelt was a particularly big fan.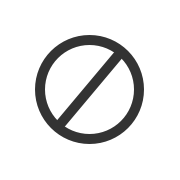 Boaters often head ashore to take part in the Duval Crawl, a do-it-yourself bar crawl along Duval Street in the heart of town.
Sloppy Joe's Bar, which has been around since the 1930s, starts pouring drinks by 9 a.m. most days and then hosts live music many nights.
The Bull and Whistle Bar is filled with murals that tell the story of the city, and sells coolies that you can use to keep your drinks cool back on the boat.
Visitors to Key West will want to have a photo taken at the giant "buoy" on land that marks the Southernmost Point in the continental United States.
Then, head over to the Ernest Hemingway Home and Museum, where the writer lived during the 1930s on Whitehead Street across from the lighthouse. The Hemingway property has been a museum since the 1960s (officials say this property is a more popular tourist attraction than the Duval Street bars, even). 
Marinas are plentiful on Key West for boats of most sizes:
Try the Galleon Marina if you want a slip near a sunset tiki bar;
Or the Key West Bight Marina, which takes online reservations and has online 360-degree tours of the facility.
Read Next: The Great Loop Cruising Guide
---
You May Also Like: