Imagine this: Your work week is winding down, and your best buddies just called to invite you out on their boat for the weekend. Hooray! You respond with an enthusiastic 'YES!' and tell the rest of your family the good news.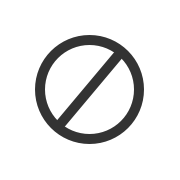 If you haven't spend much time on a boat, there's a few things (and some basic boating etiquette) you'll want to know before stepping onboard. Set yourself up for a successful trip and be a good boat guest with these simple, best practices.
10 First-Time Boating Tips for New Boaters
1. Know Thy Neighbor's Boat
Whether you're a boating newbie or an old salt, ask your friends ahead of time about their specific boat.
Knowing before you step onboard lets you look it up and learn about it. This makes a huge difference in your onboard comfort—and your host's. Additionally, you'll come armed with questions to ask about why they chose it and what they like about it. It might help you if you're boat shopping, too.
Explore Different Types of Boats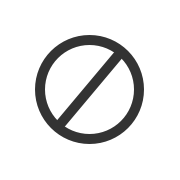 2. Wear the Right Shoes—Or No Shoes At All
Before you excitedly climb aboard in search for the best seat in the bow or next to the cooler, alway—always—ask the boat owner if they'd like you to take off your shoes before boarding.
And, if they do allow you to wear shoes onboard, you'll want wear the right shoes. Boat shoes are more than just a fashion statement. Specifically, they have non-slip and non-marking soles. The last thing you, or your friends, need is to lose your footing on a slick deck or leave nearly indelible blemishes on their boat.
3. Dress for the Elements
Did you know that when you're out on the water, it can feel cooler than it is when you're on land? Add in the wind in your hair if you're on a powerboat, and things can be downright chilly if you're not dressed right.
Take along extra towels, blankets, long sleeves, and/or other good layering options—for additional tips, be sure to read Staying Warm on a Boat: The Do's and Don'ts.
4. Plan in Advance if You're Prone to Seasickness (or Think You Might Be)
Seasickness can affect even the most seasoned boater, so don't be embarrassed if you start feeling unwell. Tell your friends. They might have some anti-sickness medication or wristbands handy.
It often helps to take deep, measured breaths and keep your eyes on the horizon, too. Seasickness can lead to feeling disoriented, so best to try to stem it off if you can.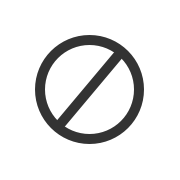 5. Don't Be Afraid to Lend a Hand
A good boat guest volunteers to help with onboard tasks. If you know your way around boats, maybe you can ready the fenders, or hop off on the dock to tie up.
Curious about how the boat handles? Ask if you can take a turn at the wheel (read our step-by-step guide to driving a boat for some helpful tips).
6. Stock Up on Snacks and Sunscreen
Just as you might bring dessert or another dish to a friend's home for dinner, do the same for the boat. Just make sure the food won't melt in the sun or stain the onboard cushions.
Toss a bottle of sunscreen into your bag, too, in case anyone forgot; the water reflects the sun's rays pretty strongly.
Sunscreen & Sun Safety Tips for Boaters
7. Be Friendly—And Enjoy Yourself, You're Boating!
A good boat guest also waves to the other boaters passing by. Boaters are friendly by nature, and everyone is out on the water to have a good time, after all. Regardless of who initiatives the wave, it's guaranteed to put a smile on your face.
Read Next: Best Boats for Beginners
---
You May Also Like: