Planning to extend your boating season into the cooler winter months this year? Whether a one day outing or on an extended weekend cruise, you can enjoy your boat even when temperatures drop and it gets a little more chilly.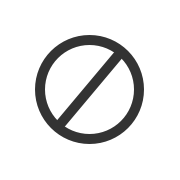 Here's a few simple tips to help you stay warm onboard your boats, regardless of whether you're underway or just cuddling up in the slip.
1. Dress for the Elements
Cold weather feels even colder when a boat starts moving, so you'll want to bundle up.
Start with a windproof outer garment.
Dress in layers and dig into your ski closet.
A woolen watch cap, gloves and a scarf aren't just for the woods and will help you drive your boat all day, or sit an anchor watch all night.
If you'll be cruising in wet weather, invest in foul weather gear and bring a pair of ski goggles to protect your eyes in rain or sleet.
Don't opt for cotton.
Sweatshirts and jeans will not keep you warm or dry. Instead, choose synthetic clothing that is breathable and waterproof.
Don't ever bring just one pair of shoes.
2. Invest in Boat Heating Options
Reverse cycle, ceramic (electric) and gravity-fed diesel heaters can make a boat warmer than a house. To prevent fire, use electric heaters that turn off if they tip over, and check your wiring before you plug in multiple heaters.
Don't forget to check your fuel level if you're using a diesel heater after a long passage.
3. Utilize Alternative Heat Sources
Old school oil lamps provide both light and heat without drawing down your battery bank or diesel tank. Lamps provide atmosphere and with clean-burning oil, they're smell and soot-free.
Pro Tip: Don't try to duplicate this effect with candles—that are a real fire hazard. If you simply must have candles, opt for the electric kind. They don't put out any heat, but they look great.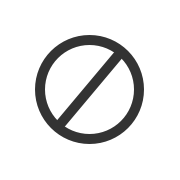 4. Cuddle Up with a Warm Blanket
Blankets, throws and flannel sheets aren't just for home. It may seem old fashioned, but a good wool blanket and a hot water bottle take virtually no energy and make for real comfort. Best of all, you can use blankets in the cockpit underway or inside the boat in a slip.
Don't expect your blankets to smell fresh if they've been bundled all summer. Dry clean or wash everything you plan to use ahead of time, especially if it's been stored aboard.
5. Get Cooking
Turn up the stove, whether electric or propane, and get cooking. Using the stove to make soup and the oven to bake cookies warms the small interiors of boats quickly and it makes them smell good too. Besides, you can socially distance and save money by staying out of restaurants.
Don't leave anything on the stove unattended, especially with propane that is an open flame. Keep dish and paper towels well away.
Safety Reminder: Always Be Aware of Hypothermia
Hypothermia is something winter boats should always keep top of mind. You may think you're just boating in Florida, but if you get wet and cold, you could be a candidate even in the tropics.
It's extremely important to stay dry.
Know the signs of hypothermia that include shivering, confusion, fatigue/drowsiness, slurred speech and impaired mobility and dexterity. 
Drink warm liquids.
Get out of the wind and keep your head covered.
Try to keep moving to increase circulation.
Finally, don't drink alcohol if you're cold for two reasons: first, alcohol causes vasodilation, which brings blood to the skin where it cools faster. Second, impaired judgment is the quickest way to lose perspective on how cold and wet you really are.
Read Next: How to Winterize a Boat
---
You May Also Like: