Bowrider
Bowriders are an extremely popular boat type among all kinds of boaters—from those brand new to boating, to seasoned veterans who have spent years on the water. If you ask anyone who's been boating a long time what their first boat was, odds are better than even they'll tell you it was a bowrider. Why? Well, bowriders are versatile, which is why nearly every boat manufacturer offers a bowrider line, so there are a lot of choices on the market.
That's good news for new buyers. Lots of choices mean you can find exactly what you're looking for, whether it's your first boat or your fifth. Lots of choices can require more effort on your part to find what you want, but this is a first-world problem. Searching for your first boat is exciting and fun, so enjoy the hunt. 
 
Bowrider Brands
Explore brands to find more information on models and pricing.
Bowrider Overview
9 Max
16 - 28 FT

Outboard Engine

Internal combustion engine mounted at the transom that incorporates motor, driveshaft and propeller.

Sterndrive Engine

Propulsion system composed of an inboard engine connected to a steerable drive unit extending through a cut-out in the transom.

Jet Propulsion

Engine with a water-pump used to create propulsion.

Inboard Engine

An internal combustion engine often mounted amidships that runs a drive shaft through the hull bottom.

Trailerable
Activities You'll Most Enjoy
Bowriders are known for being versatile, because they can do a lot of things well. You can use them for towable watersports, which is great for getting your kids away from the screens and outside in all that healthful sunshine.  You can use bowriders for leisurely day cruising, or to take family and friends to your favorite waterfront restaurants. There's nothing quite like arriving by boat to make you feel like a rock star. Stay out long enough and you can grab cocktails and dinner and take in the sunset on the water. 
Favorite Bowrider Activities
Entertaining friends on a shoreline cruise
Towable watersports
Stopping at your favorite waterfront eatery
Fishing
Aside from watersports, you can also use bowriders for fishing. In fact, there are lots of bowriders on the market geared toward watersports or toward fishing. Of course, bowrider "tow boats" and "fish-and-ski" models are subjects unto themselves. If you plan to focus on watersports or fishing, there are lots of choices available for either pursuit. 
Inevitably, everyone wants to know what the best bowrider boats are. Some are better than others, of course, but the difference between brands are slimmer than ever. Shopping among manufacturers who have been around a long time is a safer bet, because the quality is higher, as is value retention. However, the best bowrider is the one that suits your family's needs. If your kids and their friends want to go wakeboarding, and you bought a bowrider geared toward fishing, it's probably not the best boat for you. 
 
Bowrider Ownership Costs
New boaters do not necessarily have to start out in an entry level product. The bowrider market runs the gamut, from entry-level runabouts under 20 feet long, to luxurious offerings with not only bow and aft seating, but also a mid-cabin with a head compartment and a berth. It depends on your means, but for a new boat, you can spend from around $17,000 to upward of $150,000 on a 30-foot bowrider if that's what you want, and if you plan to do any boating in the ocean or the Intracoastal, the best bowriders for rough water are the big ones with at least 20 degrees of deadrise (which refers to the degree of the V-shape hull angle as your boat moves onto a plane) to slice through chop. 
To get a better idea of the costs and aligning your budget, visit our Boat Loan Calculator. 
Maintenance Costs
Boat and engine manufacturers have gone to great lengths to reduce the amount of maintenance a boat requires. That not only frees up your time to go boating, but it also reduces costs. A good rule of thumb is the newer the boat, the less it costs to maintain. As propulsion technology advances, the more convenient it becomes.
Count on oil changes every 50 to 100 hours depending on manufacturer recommendations and whether you use synthetic or mineral oil. Fitting a boat out for spring and winterizing it also cost money, and if you're paying someone else to perform the service, it costs more. Figure about $1,000 to $2,000 a year in maintenance costs, worst case scenario. 
Operation Costs
Unlike cars, you don't use a boat every day to get back and forth to work. If you do use your boat for commuting to work, well, you're lucky. Boats typically have unique operation costs, which are listed below in no particular order:
Bowrider Technology/Materials/Features
Most of the innovation in boatbuilding takes place in the performance market, in larger boats and, believe it or not, sailboats. New technology and materials science advances in these categories, and then that technology trickles down to regular production models such as bowriders.
That's another place where large manufacturers have the advantage. Construction techniques, technologies and materials developed for their larger craft often finds its way into its smaller boats, too. That makes for a better bowrider.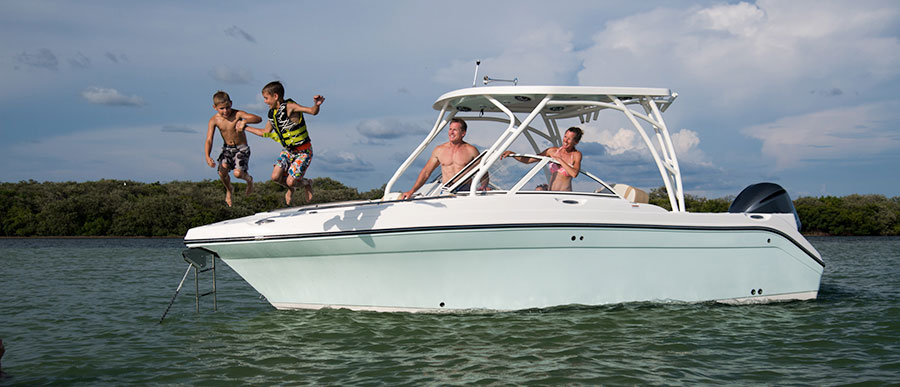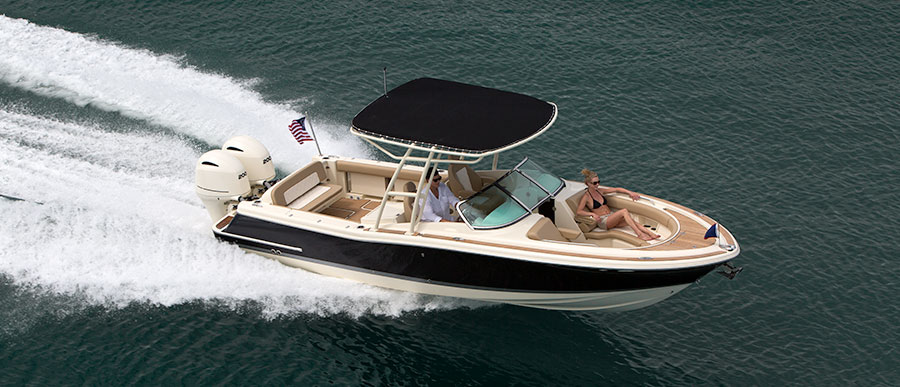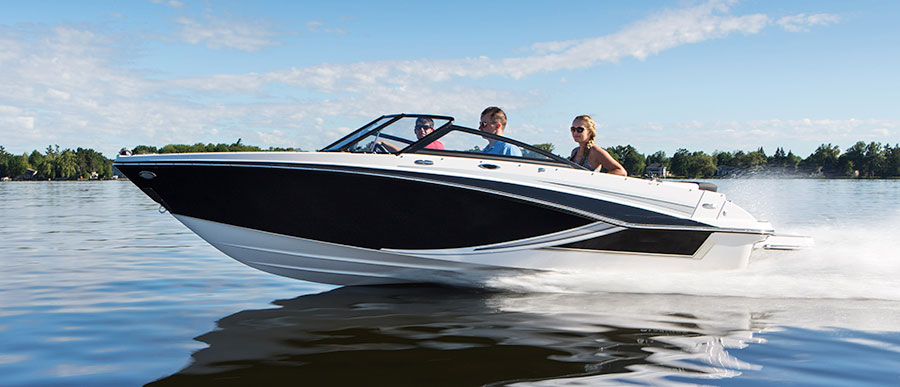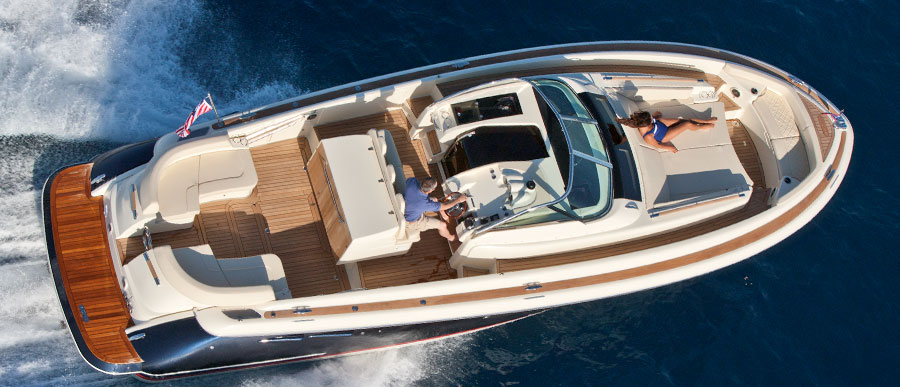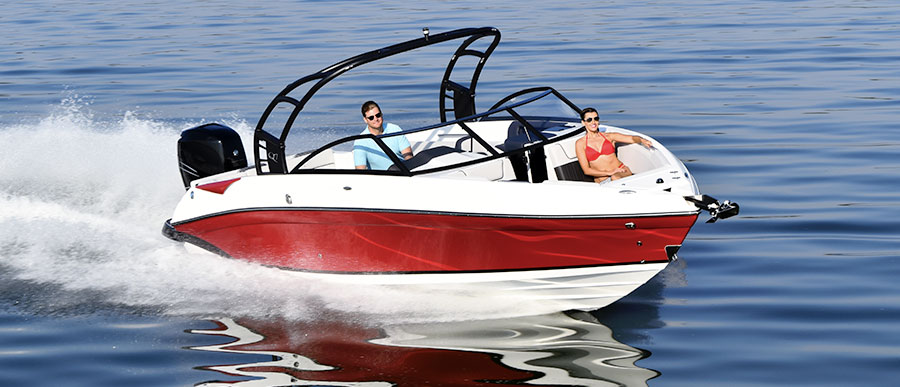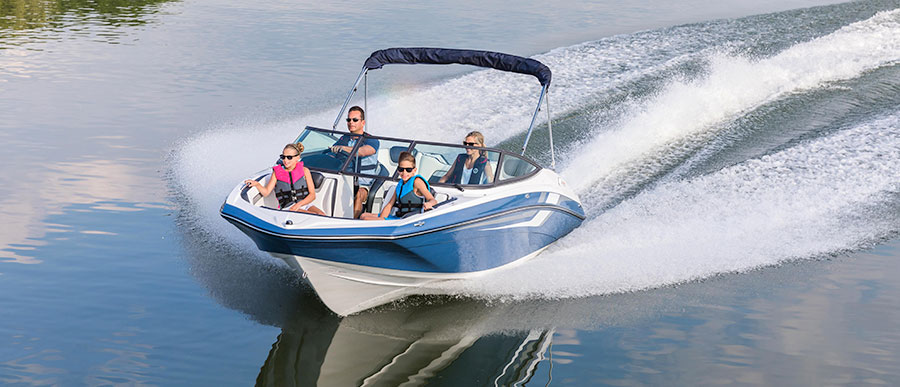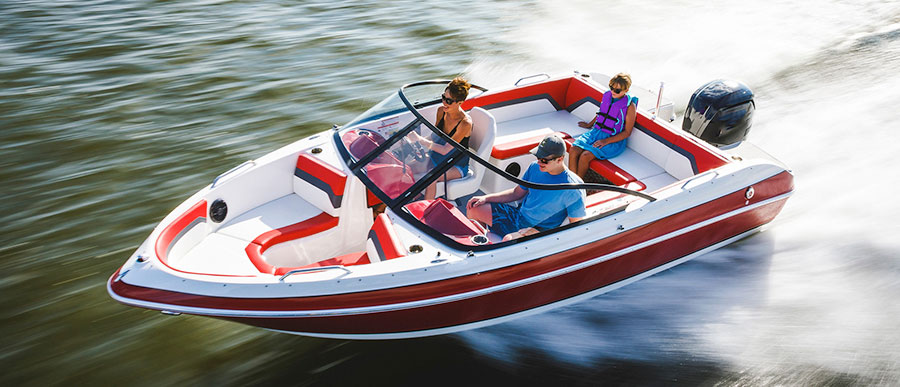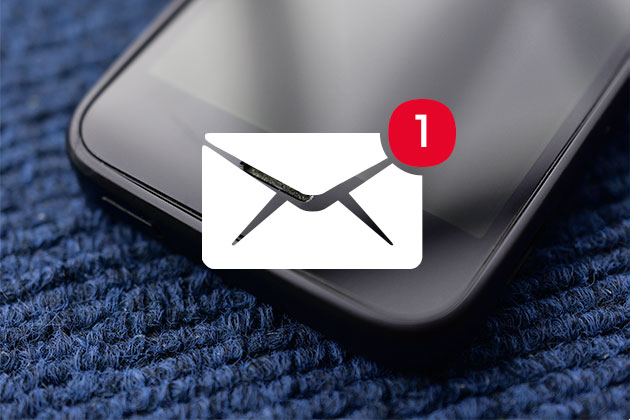 Ready for the boating life?
Learn more about models, pricing, and inventory in your area.