Many boaters today grew up boating, so it's only natural to want your family to enjoy it the way you did. Still, though, you may need some help convincing your significant other and/or your kids, especially if they're still quite young.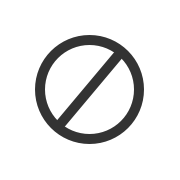 Follow these easy tips to get your family excited.
Explore the Best Boats for Families
1. Share Your Own Stories and Experiences
Storytelling is the best way not only to entertain, but to connect emotionally. Share stories of your favorite memories on the water from when you were a child, especially ones spent with family.
Since everyone appreciates a good laugh, too, be sure to include some of the funniest things that happened—even if they occurred at your expense (yes, we're talking about your most epic tube wipeouts).
2. Attend a Boat Show Together—in Person or Virtually
If you're boat shopping, there's nothing like climbing aboard one with a dealer at a boat show to get a better sense of how it will suit your family. Because of the COVID-19 pandemic, a number of shows have switched to virtual formats. Even in these cases, dealers and other specialists are often available via live chat.
Regardless, get your family excited by getting them involved. For instance, assign your kids special duties like Official Stateroom Supervisors, ensuring the cabins have good sleeping and stowage space. You and your spouse or partner, meanwhile, may have different yet complementary priorities when evaluating overall layouts. Rely on each other's strengths to choose the perfect boat.
Boat Show Beginner's Guide: What is a Boat Show?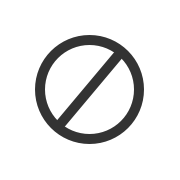 3. Learn New Skills Together
Even if you plan to take the wheel at all times, it's still a good idea for everyone to enroll in boating-safety classes. This way, every family member has a special assignment onboard, like line handling, spotting buoys, and more.
The BoatUS Foundation, U.S. Coast Guard, and even some state police departments offer classes, many of which you can take online. Other skills like knot tying (which are, conveniently, among several that double as boredom busters), can be learned from YouTube videos or right here on Discover Boating.
5 Basic Boating Knots for Beginners
4. Don't Wait for Winter to Be Over
For those of you in northern climates, the cold months are the perfect time to get your family excited. Who says you need to wait for the spring thaw to learn how to cast a fishing rod, for example?
If your kids can play T ball, they can probably learn to cast right alongside you. Clear some space in the living room or the play room, and use practice casting plugs—aerodynamic, weighted rubber or plastic objects without hooks. Set up stuffed animals for your kids to "hook," to make it more fun.
How to Fish: Fishing Tips for Beginners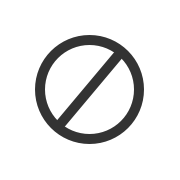 5. Start Planning Now—and Do it as a Family
The family that plans together has the most success boating together. Get a map of your local boating area, and invite each family member to choose a place to visit.
Your teens might like finding a protected cove for swimming and jumping off the boat, especially with friends. If you have small kids, pick out easily accessible beaches, then let them pick out colorful pails, shovels, and other sand-shaping tools.
Read Next: Boating with Kids & Toddlers Guide
---
You May Also Like: