Deck Boat
14 passengers max
18 - 28 ft long
Trailerable
Deck boats are ideal when the size of your family and boating aspirations is bigger than a bowrider. A deck boat is exactly what the name implies, a boat with a lot of deck space, and it derives the name and the space from hull designs that are flared at the top to create—guess what?—more deck space. And with more deck space comes more room for family and friends, seating, amenities and stowage. 
Regardless of what you're looking for, be it an aluminum deck boat or fiberglass or whether you need it for fishing or for family fun, you can find it. The market is wide open. The best deck boat for you is out there you can choose from myriad of deck boat brands. There are lots of choices, so enjoy you journey to discovering the deck boat of your dreams.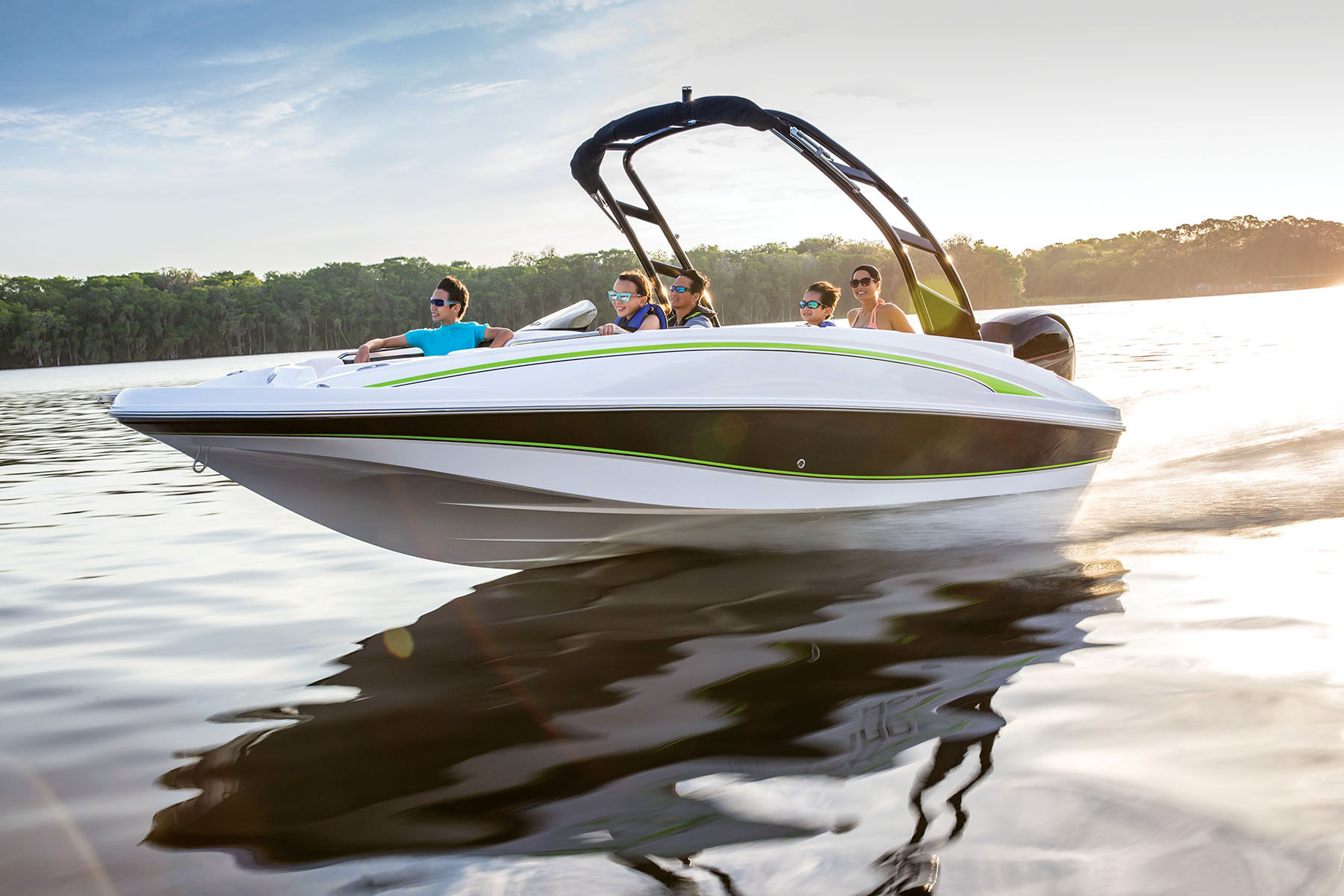 Looking for a different boat?