Ho-Ho-Holy mackerel, it's already that time of year again—Christmas, Hanukkah, Kwanzaa and many other winter holidays are just around the corner, holiday lighted boat parades are happening all across the nation, and you're probably wondering what would have the boater you love celebrating like never before. You can guess our first bit of advice: buy him or her a new boat. It may not be as expensive as you'd think (visit our Boat Loan Calculator to see just what you can afford), though we do realize that for some folks it might seem like a slightly over-the-top holiday gift. In that case, give that beloved boater the next best thing—some sweet new boating gear and accessories.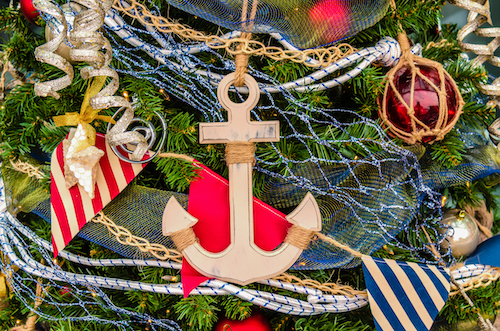 Here's a holiday gift guide with 10 categories of goodies that are sure to put a smile on your favorite captain's face.
10 Best Gift Ideas for Boaters
1. Docking Equipment & Anchoring Accessories
We may love our boats the most when they're in motion, but how a boat behaves when it's static is just as important. To that end, dockside and anchoring equipment are critical. Whether it's a new dock box sitting under the tree (okay, maybe a gift that large will have to be pushed over to the side), a set of davits for the dinghy, or a shiny new anchor, your loved one is sure to be happy when they open up a gift that makes boating better—even when the boat's not moving.
See all Docking Equipment & Anchoring Accessories
2. Marine Electronics & Navigation Instruments
Just like tech of all types, marine electronics evolve at a blistering pace. That means boat-lovers of all types are always looking to upgrade their electronics. And on top of that, who doesn't love getting a new digital goodie to play with? Be it a GPS/chartplotter, a fishfinder, or a satellite messenger, one thing is for sure: a holiday gift of electronics and navigational gear is a sure-fire grand-slam home run hit.
See all Marine Electronics Accessories
3. Fishing Gear
Fact number one: all anglers love fishing gear. Fact number two: they love it even more when they don't have to pay for it. So, what could be better than ripping away the wrapping paper to discover a new reel, a lure, or a snazzy pair of pliers? Or maybe you could go completely overboard, and get that set of outriggers he or she has been coveting? Whether freshwater fishing is the focus or saltwater fishing is the name of the game, you won't go wrong by gifting fishing products. Period.
See all Fishing Gear, Tackle & Equipment
4. Safety Equipment
Nothing says "I love you" like safety products designed for the marine world. Emergency signaling devices, communications gear, life jackets and float-coats—whatever your sailing sweetheart may need, safety products make an excellent holiday gift. A new stand-out is the IBEX award-winning Vesper Cortex, which combines VHF, AIS, and remote monitoring—so you can gift three new safety-enhancing goodies, all in the same box.
See all Boat Safety Equipment & Accessories
5. Water Sports Equipment
Wakeboarding, wake surfing, water skiing, and just milling around the cove on tow-toys is incredibly popular. So it only stands to reason that when you need to find the most uber-awesome gift for that wonderful watersports lover you adore, watersports equipment comes to mind. And since we know you watersports aficionados love jamming tunes while at play, we want to call attention to another award-winner from IBEX: Roswell Marine's R1 Pro Tower Speakers, which not only pump out the tunes but also light up at the same time. Water skis, tow ropes, and tower speakers, oh my!
See all Water Sports Equipment & Accessories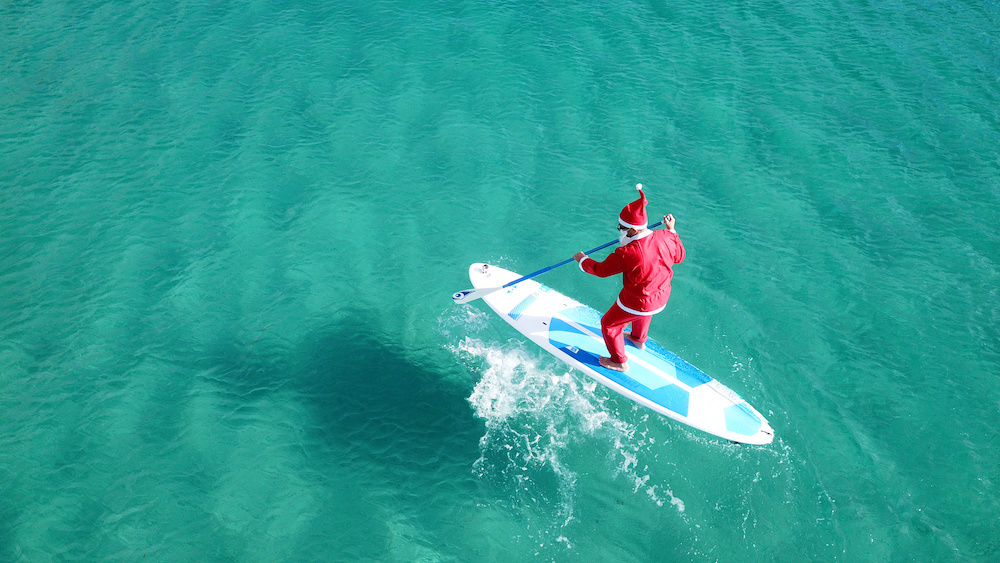 6. Soft Goods & Apparel
You say Captain Dearest is hard to shop for? Maybe that's true, but boaters of all stripes enjoy nautical-themed presents. Everything from clothing to cutlery is better when it's related to boating. So stuff that satchel with sandals, tie a big bow around a box of sail bags, or tuck those T-shirts under the tree—you won't regret it.
See all Soft Goods, Apparel & Related Accessories
7. Boat Construction, Service & Repair Items
Okay, we admit that boat construction, service, and repair items don't exactly have a huge wow-factor. But every boater needs tubes of sticky goop, sandpaper, paint rollers, and electric tape. If you've ever walked into a boating supply store, you already know that this isn't merely a partial list, it barely scratches the surface. So fish around for a few hints as to what projects may be in store for that boat, and stuff the stocking with supplies that will help make those winter projects easier.
Or, maybe it's time to get an entirely new project off the ground, and give your boat a completely new look. At this year's International Boatbuilders Exhibition and Conference (IBEX) show, Awlgrip introduced a new HDT topcoat that could make that boat gleam in the sunshine like never before.
See all Boat Construction, Service & Repair Accessories
8. Components & Systems
Every system on a boat is critical; the wiring is like a boat's nervous system, the powerplant is its heart, and the plumbing is its veins. So in a way, if you get your loved one boat components and systems for a holiday gift, it's sort of like giving him or her a new lease on the boating life.
See all Components & System Accessories
9. Marina Equipment
When you have a baby, nothing is more important than giving it a good home. When you get a new puppy or kitten, nothing is more important than giving it a good home. And when you get a boat, of course, nothing is more important than giving it a good home. Whether that means providing it with a lift, giving it the safety of a cover, or securing it in a gently fendered slip, you can help your loved one give his or her pride and joy a good home, by giving the gift of marina equipment.
See all Marina Equipment & Accessories
10. Boat Parts, Hardware & Original Equipment
Uh-oh, we're back to talking about gifts that may not have a huge amount of pizazz… right? Well, maybe if you don't understand the mind of a boat-nut. In fact, to folks like us, a cleat can seem down-right sexy. A new hatch can be cause for celebration. That simple looking LED light could make this the best Christmas ever. Or you could opt for a new LiliPad Marine Revo boarding ladder, named the Deck Equipment and Hardware award-winner at IBEX for it's easy boarding design. Don't hesitate folks—we love this stuff!
See all Boat Parts, Hardware & Original Equipment
Bonus Gift Idea: Boat Show Tickets
As we discussed in the Best Black Friday Gifts for Boaters, many winter boat shows offer ticket specials and discounts around Black Friday and Cyber Monday. For example, in previous years, many boat shows have offered a BOGO (buy one, get one) ticket deal, beginning on Black Friday and running through the following week. Even if you don't get to take advantage of those limited-time offers, boat show tickets are a great gift for any boater on your list.
To learn more, see what boat shows are scheduled near you.
Explore our Complete Boating Accessories Guide
---
You Might Also Like:
Editor's Note: This article was originally published in November 2014 and updated in November 2019.