Whether you're a fan of freshwater fishing or its saltwater fishing that gets your adrenaline pumping, anglers of all stripes have a bucket list of rod-pumping, tail-walking, drag-screaming adventures they dream about. What's on your own personal agenda? That's for you to decide. But we'd be willing to bet that at least a few of these 10 best fishing trips would prove to be worthy thrills.
10 Best Fishing Trip Destinations
Blue Marlin in Kona, Hawaii
Blue Cats in Virginia (and D.C.)
Bonefish at St. Brandon's (East Africa)
Giant Bluefin Tuna off the Outer Banks
Ice Fishing at Mille Lacs Lake
Offshore Fishing in Key West, Florida
Northern Snakeheads in the Blackwater River
Peacock Bass Fishing in Florida
Sailfish in Los Suenos, Costa Rica
Trout in the Snake River
Explore Fishing Boats for Your Next Adventure
1. Blue Marlin in Kona, Hawaii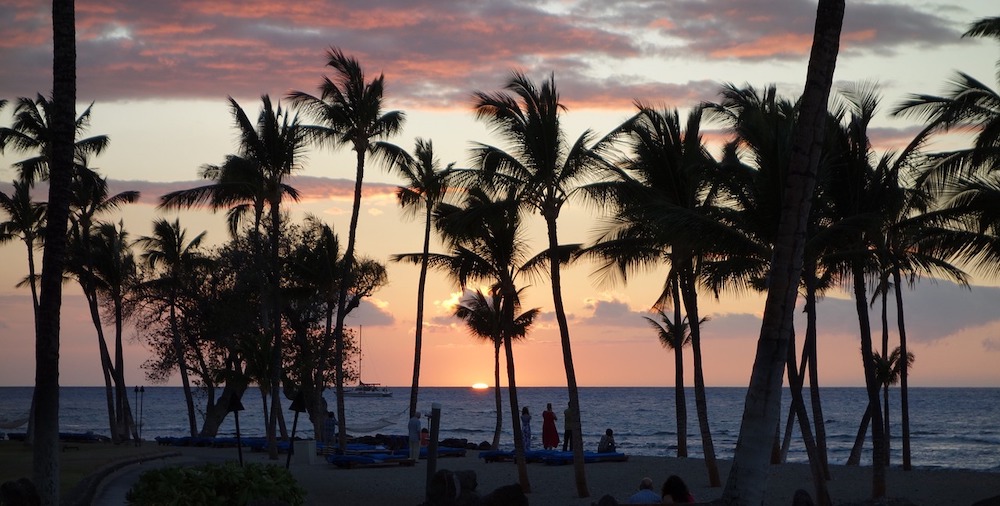 If you want to do battle with a true deep-sea monster, blue marlin fit the bill. There are several heavy-hitting destinations worth considering, but Kona, Hawaii, holds one ace up its sleeve: blues are present very close to shore here year-round, so you can visit this destination during any season and hope to encounter one. Summertime is the peak of the action, but trolling these waters at other times of the year can also produce striped marlin, spearfish, yellowfin tuna, and more.
2. Blue Cats of Virginia (and Washington D.C.)
Wait a sec—did we really put a catfish on the bucket list? You bet, because when it comes to fishing in the waters of Virginia and Washington, D. C. 100-pound-plus fish are possible. Kerr Reservoir is responsible for the world-record blue cat of 143-pounds, and both the Potomac and the James Rivers have been responsible for 100-plus-pound fish. In fact, 50-pounders are considered relatively common in Virginia's blue cat hotspots. Besides, how cool would it be to hook into one of these behemoths while fishing in the shadow of the Lincoln Memorial and the Washington Monument? So, yeah, blue catfish—anybody want to argue over a 100-pound whiskered beast earning this spot? We didn't think so.
3. Bonefish at St. Brandon's (East Africa)
St. Brandon's Atoll, off the coast of East Africa, is one of the least-accessible fishing destinations in the world. Most international anglers agree that it's also the single best place in the world to sight-fish for tailing bonefish. Bonefish up to 15-pounds are encountered here, as well as a mix of permit and trevally. It's very difficult to get to St. Brandon's (plan on a full 24-hour day of travel from the U.S.) and you'll be staying in a very basic lodge or on a mothership, but if you plan on putting bones into your bucket, St. Brandon's can't be beat.
4. Giant Bluefin Tuna off the Outer Banks (OBX)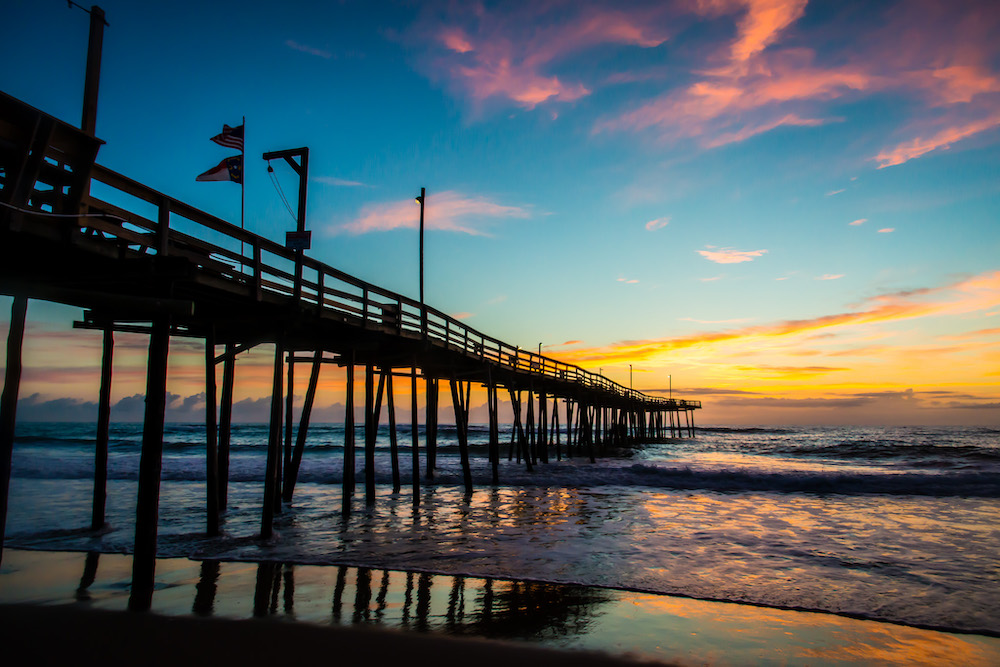 When they call a 300-pounder a "small" one, you know you're facing one of the ultimate angling challenges on the face of the planet. Hooking into giant bluefin tuna twice or even three times this size is a possibility, when you're fishing off the Outer Banks during the winter and early spring months. Better hang on tight!
5. Ice Fishing at Mille Lacs Lake
Even the saltiest saltwater anglers have heard of Minnesota's Mille Lacs Lake, which is famous for having roads plowed through the snow on top of the frozen lake to service the small "city" of ice fishing huts and cabins (numbering over 5,000 at times). Walleye are the main attraction, but northern pike and numerous panfish species can also be reeled up through your ice holes.
6. Key West: Anything and Everything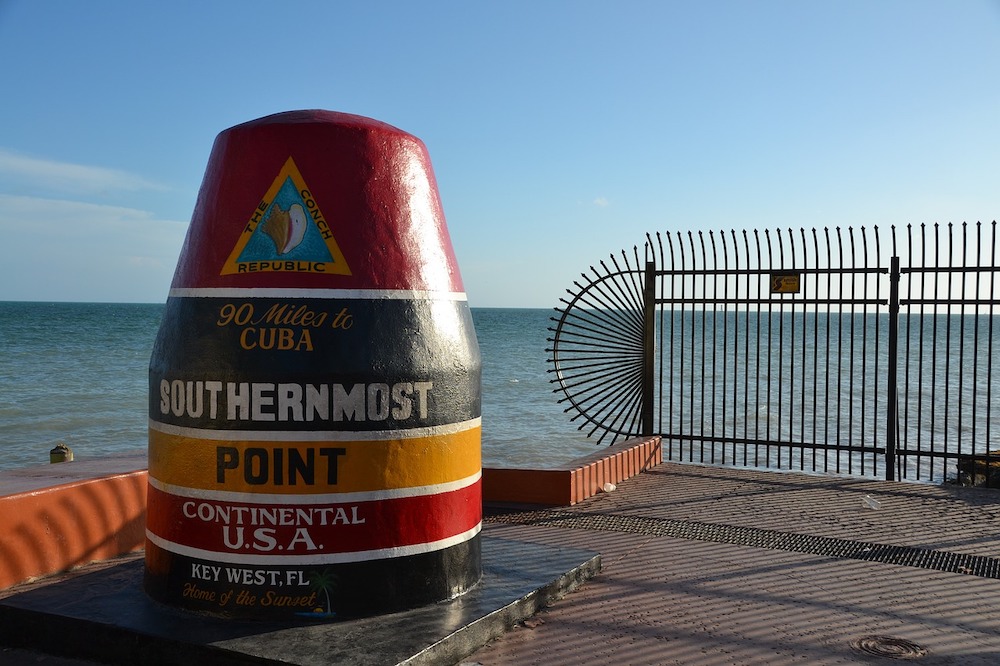 We're not going to nail down any one species of choice when it comes to fishing in Key West, because the beauty of this bucket list destination is the diversity. You can run east and fish for sailfish, kingfish, blackfin, wahoo, and amberjack on one day, then run west and target tarpon, bonefish, and permit the next. You can fish the open ocean, reefs, flats, and mangroves. You can troll, sling lures, drop baits, or fly cast. The key to having the angling adventures of a lifetime in Key West is enjoying its amazing diversity and doing battle with multiple species on your own personal bucket list, all in the same place.
7. Northern Snakeheads in the Blackwater
Northern snakeheads are an invasive species which first showed up in the Blackwater River complex of the DelMarVa Peninsula 10 or 12 years ago. Since then, the snakehead's ability to breath air in the shallow river's low-oxygen environment allowed for a population explosion unlike any other. Today, catches of dozens of snakeheads at a time are not uncommon and 100-plus fish days are not unheard-of. Watching 30-inch and larger snakeheads explode on topwater plugs is the thrill many anglers visiting these waters are after, and after seeing it for yourself it'll be no wonder why this destination and this fishery went from non-existent to bucket list-worthy in barely a decade.
8. Peacock Bass Fishing in Florida
Many freshwater anglers find the allure of chasing this exotic species irresistible. Peacock bass, native to the Amazon and transplanted to Florida, are amazingly colorful fish that are also as aggressive and hard-fighting as any freshwater fish on the planet. Adding to their attraction, the excellent clarity found in many of south Florida's waterways makes it possible to spot peacock bass visually and then sight-cast for them.
Learn More in Bass Fishing Tips: How to Catch Bass
9. Sailfish in Los Suenos, Costa Rica
Los Suenos, Costa Rica posts some of the biggest sailfish numbers on Earth, with the peak of the season providing regular double-digit days and sometimes dozens of bites on a single outing. Plus, during the peak winter months this area has an advantage over most other ports: geography and the prevailing winds cooperate to provide favorable seas almost every day, and very few fishing trips are lost to rough conditions. On top of that marlin, mahi-mahi, and wahoo are often mixed in with the catch and if you stay inshore, the rooster fish fishing is also world-class.
10. Trout in the Snake River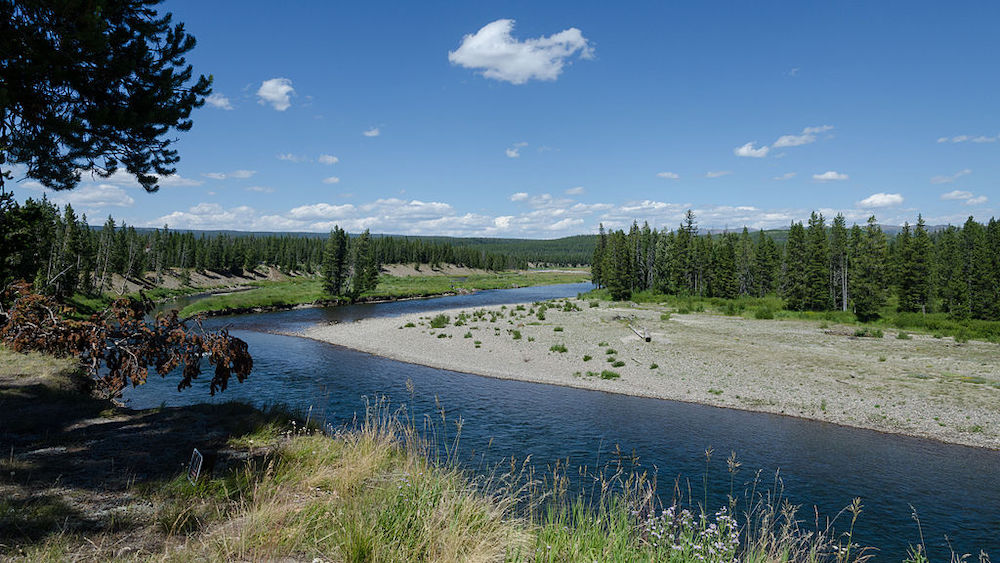 Winding through the wilderness of Yellowstone National Park, the Snake River and its feeders provide trout fishermen with the ability to cast a fly in completely natural surroundings, unspoiled by any form of civilization. While you probably won't encounter the biggest fish in the world here—the bulk of the catch is usually mid-sized cuttroats, whitefish, and brown trout—hiking in and casting the remote waters is certainly an experience you'll remember for the rest of your life.
Is this a complete list of all the uber-amazing fishing adventures an average angler will have on his or her bucket list? Of course not. In fact, limiting ourselves to 10 best fishing trips barley lets us scratch the surface. Fishing the Great Barrier Reef in Australia, going for monster mako sharks off the California coast, salmon and halibut fishing in Alaska—the list goes on and on. But no matter what sort of angler you are, these 10 fishing adventures belong on your bucket list.
Read Next: When is the Best Time to Go Fishing?
---
You Might Also Like: