From east to west and north to south, the United States is a boater's paradise. Between marinas ready to catch your lines and terrific towns walking distance from the docks, there are plenty of places to visit. Here, we highlight eight cool coastal states—along the Atlantic, the Pacific, the Gulf of Mexico, and the Great Lakes—worthy of exploring.
Explore Boat Types Perfect for Cruising
New Hampshire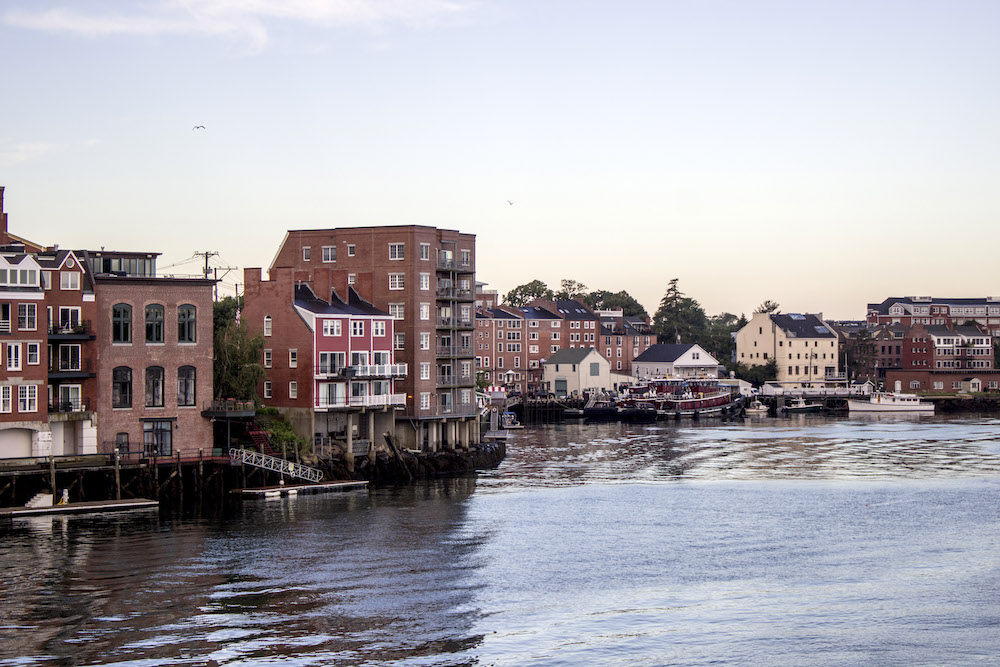 When it comes to coastlines, few people realize that New Hampshire even has oceanfront! It's the smallest in the country, in fact, making the state all the more worth cruising. Historic Portsmouth, on the Piscataqua River and three miles from the Atlantic Ocean, is a great base for a visit. Dating to 1623, it claims to be the third-oldest city in the USA. Dockage is available at Prescott Park and Wentworth by the Sea Marina. Take in the local craft breweries, rent kayaks, do lighthouse tours, or join a walking tour to learn about bygone-era shipyards.
Florida 
Of course Florida is on our list of cool coasts to cruise! More than 900,000 boats are registered in the state, according to the National Marine Manufacturers Association. St. Augustine's city marina is walking distance from the 144-block historic district, plus the Castillo de San Marcos fort, dating to 1672. Consider smaller port towns as well. Follow in the footsteps of Ponce de Leon, who arrived in Florida more than 500 years ago, by cruising Charlotte Harbor, to the southwest. Docking at Fishermen's Village Marina in Punta Gorda puts you mere feet from abundant restaurants and shops, plus free bicycle rentals. The downtown area has even more shops and restaurants, plus galleries and colorful murals depicting the city's past.
Alaska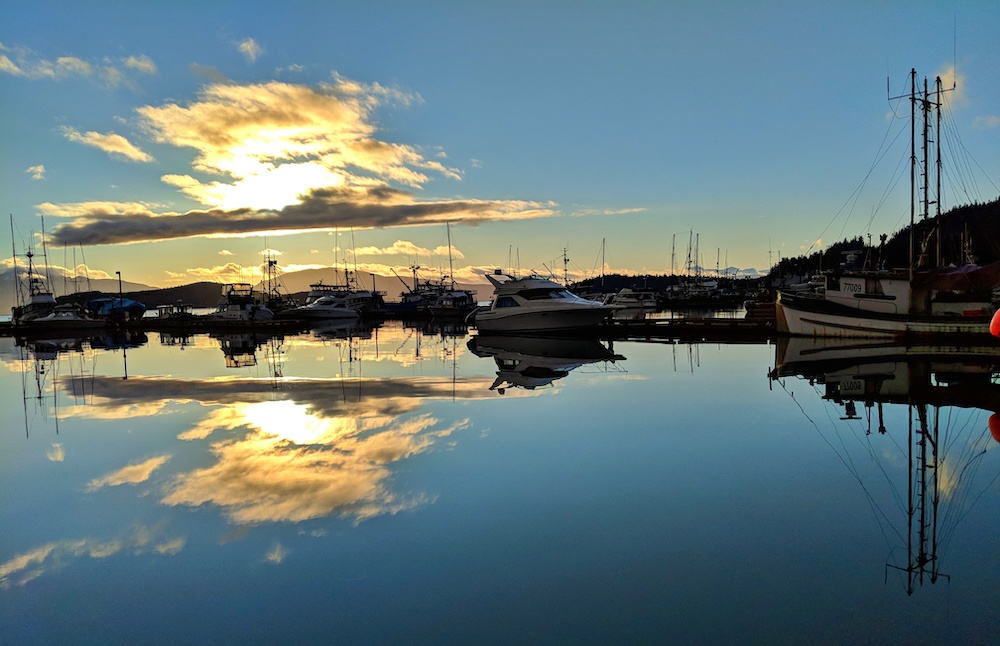 Alaska has the longest coastline in the country: more than 33,900 miles, according to the National Oceanic and Atmospheric Administration. The capital city of Juneau is in the southeastern portion of the state. Transient dockage is available in nearby Aurora Harbor, Douglas Harbor, and Harris Harbor. Use Juneau as a base to explore Glacier Bay, a national park boasting extraordinary wildlife and, of course, glaciers. Farther along the coast, put Prince William Sound on your must-cruise list. Black bears, bald eagles, calving glaciers… you name it, you'll see it here. Seasoned boaters often recommend getting a copy of Cruising Guide to Prince William Sound by Jim and Nancy Lethcoe before you go.
California
About 3,400 miles of coastline attract boaters to California. Spot some of the biggest private yachts in the world in Marina Del Rey in Southern California. Burton W. Chace Park offers transient dockage. Further enjoy parasailing, fishing, stand-up paddleboarding (including lessons), and even guided gondola rides here. Take a day trip over to picturesque Catalina Island, too. Snorkel off the beaches, or hire a naturalist to take you on a guided eco tour. Farther north, San Francisco has its share of fog and strong breezes, but cruisers rave about the beauty of the bay. Between the Golden Gate Bridge and Alcatraz, man-made sights are spectacular, too. Non-motorized boats can overnight in Aquatic Park Cove, near Fisherman's Wharf.
Alabama
Alabama may have "only" about 30 miles of saltwater coastline, which might be why they're often overlooked by major media. Don't make the same mistake. Turquoise waters and white-sand beaches await, especially in Gulf Shores. The 6,000-acre Bon Secour National Wildlife Refuge here also has hiking trails. Saunders Yachtworks offers plenty of slips, including for superyachts to 130 feet. Saunders is further a hop, skip, and a jump from Lulu's, a family-friendly restaurant. At nearby Orange Beach, you can dock at the marina at the Wharf, a family entertainment district. Birders and bicyclists should head to the Hugh S. Branyon Backcountry Trail. Fishing enthusiasts, meanwhile, can hit the Orange Beach pier.
Texas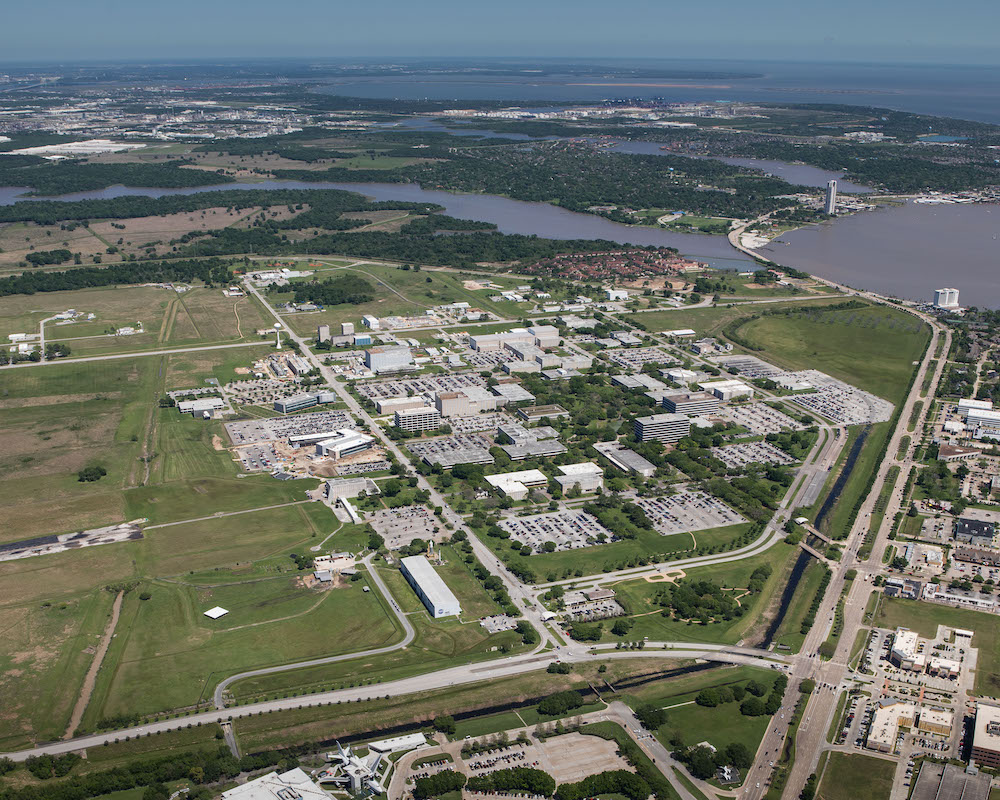 Everything's bigger in Texas, as the saying goes. That definitely applies to Kemah, near Houston, where the Kemah Boardwalk marina has about 400 slips, steps away from the famous Kemah Boardwalk. Its dozens of restaurants, shops, rides, and other entertainment regularly attract visitors. Several additional marinas dot the shores of Clear Lake, on the opposite side of Kemah. A not-to-be-missed experience: visiting the Johnson Space Center, home to the world-famous Mission Control Center and upcoming launches and landings. Farther south along the Gulf Coast, South Padre Island attracts boaters year-round. Enjoy diving, surfing, kayaking, and other watersports. Sea Ranch Marina is just six miles from the Mexican border.
Ohio
The Great Lakes offer some of the best boating in the country. Quick fact to share at your next summer barbecue: Ohio has more than 300 miles of cool coastline along Lake Erie. If your family loves roller coasters, you can get discounted admission into Sandusky's famous Cedar Point by docking at either of its two marinas, Cedar Point Marina or Castaway Bay Marina. In Cleveland, meanwhile, those of you who play a mean air guitar can rock and dock, literally, at the aptly named Rock & Dock at North Coast Harbor Marina, a 53-slip facility. It's behind the Rock and Roll Hall of Fame and Museum, additionally renting paddleboats, kayaks, and more. It's further walking distance to FirstEnergy Stadium, where the NFL's Browns play.
Interested in Boatgating? Read Top 4 NFL Stadiums on the Water
Wisconsin
Come autumn, tourists from Chicago and farther afield flock to Wisconsin's Door County to leaf-peep. Yet, boating season is ideal to visit, too. About a dozen marinas offer transient slips, all within walkable communities. History buffs and snorkelers can explore more than 200 shipwrecks in the county. Sturgeon Bay alone has three, all in shallow waters: the Empire State (1862), Ida Corning (1881), and Oak Leaf (1886). Head to the northern tip of the Door County peninsula to Newport State Park to see super-starry skies at night and, if you're lucky, the aurora borealis.
So many states, so many coastlines…so little time! If we left your favorites off this list, let us know what makes them so special.
Read Next: Boat Camping: 5 Tips for Sleeping Onboard Your Boat
---
Interested in learning more about day cruising or overnight cruising? Read...