Lake Superior Boating Guide
Lake Superior is the world's largest freshwater lake by surface area, which is 31,700 square miles. It's bordered by Ontario in Canada and by Minnesota, Wisconsin and Michigan in the U.S., and that makes it a great boating destination for many people.
Although the average depth of the lake is around 480 feet, the deepest point is over 1,300 feet. It's also the northern-most and highest in elevation of all the Great Lakes and all these factors keep the average temperature a chilly 36 degrees. Nevertheless, each summer, Lake Superior waters and beaches are packed with tourists and locals looking to enjoy this vast liquid playground.
Explore Boat Types for Your Lifestyle
Places of Interest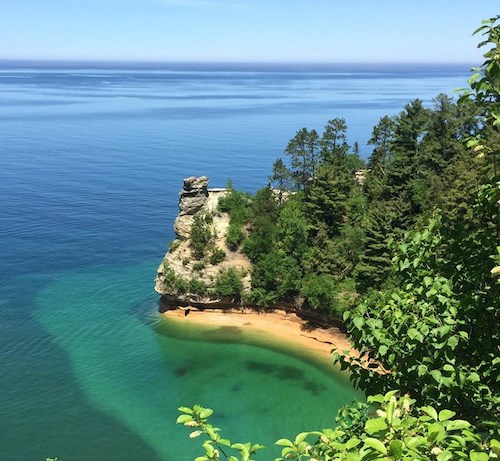 Including its islands, Lake Superior has over 2,700 miles of shoreline so finding a secluded anchorage isn't difficult and dozens of small towns make great boating destinations whether you own a vessel or not.
Popular boating destinations on Lake Superior include...
A big draw is Isle Royale, about 15 miles from both Canada and Minnesota and accessible only by boat or seaplane. This national park offers 36 campgrounds, many with sites adjacent to docks. With more than 700 species of plant life, Isle Royale's forests are wonderful for hiking or you can visit the restored Edison family fishery and Rock of Ages Harbor Lighthouse Museum.
Many companies offer sightseeing tours with narrated 2-hour harbor cruises or sailboat charters from Duluth. Waterski boaters and jet skiers will love the many tucked away coves and an activity that most boaters enjoy is ship watching, a local favorite in Duluth's busy harbor where over 1,000 ships call each year.
Sault St. Marie at the southeastern tip of Lake Superior draws visitors with its historical sites, lighthouses and locks. The "Soo", as it's known, also serves up the International Festival of Races for cyclists and runners and National Cheeseburger Day both in September each year. Vessels waiting to lock through to Lake Michigan can berth at the George Kemp downtown marina.
Events to Enjoy
With 78 species of fish, Lake Superior is a fishing paradise with hundreds of serious tournaments and more relaxed contests for both pro and amateur anglers. The North Shore Salmon Classic and the Lincoln Park Walleye Opener are just two events for young and old.
Sailors can join the Biennial Trans Superior International Yacht Race that runs from Whitefish Bay, Michigan to Duluth, Minnesota. This can be a challenging race given that the waves on the lake can approach 20 feet. Music and brew fests with bonfires abound so there's something to do all summer and well into the surrounding seasons.
What to Watch Out For
Wind and waves can build up quickly and fog is a frequent visitor on the open waters of Lake Superior so updated weather information is critical for anyone venturing offshore. Also, shipping traffic can be heavy so current charts showing shipping lanes and a good onboard watch are necessary. Larger yachts should plan refueling stops carefully as distances can be long and sailboats will need to keep an eye on depth since not all areas are deep keel-friendly. Thunder Bay is a good fueling and provisioning stop and a nice place for a sailboat to hide out in one of two marinas while a storm blows through.
Although there's no visible border, Lake Superior straddles Canadian and U.S. waters so checking in when arriving in Canada or returning home is necessary. In certain areas, a CANPASS allows transit with only a phone call to the authorities.

Boating in a Cultural Context
Originally named gichi-gami (meaning "great sea") by the local Ojibwe natives, Lake Superior has figured prominently in literature and music. Boater's can soak in the adventures of Henry Wadsworth Longfellow's Hiawatha or ponder the tragic and mysterious 1975 loss of the iron ore ship, Edmund Fitzgerald, memorialized in a song by Gordon Lightfoot. The lake is steeped in history as well as natural attractions so its shores can keep a boating family occupied for multiple seasons of watery entertainment.
Read Next: Best Lakes in the US
---
You Might Also Like: