An uncommon combination of freshwater lake and ocean-style cruising, the Great Lakes offer some of the most interesting sailing anywhere. Among the five lakes, 300-mile long Lake Michigan is perfect for urban gunkholing, small bay anchoring and boisterous big water sailing.
Third largest in terms of surface area (22,300 square miles), Lake Michigan is bordered by four states and stretches from Gary, Indiana, past Chicago and Milwaukee north to the Straits of Mackinac. Its eastern shore is dotted with state parks and the water is clear and deep blue, which comes as a surprise to some.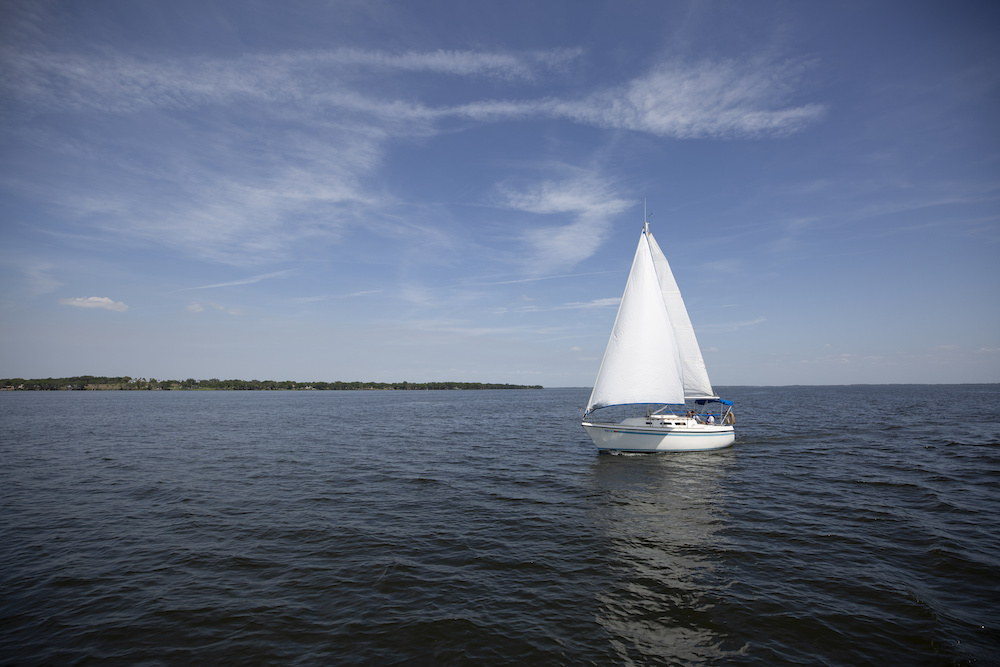 Places of Interest
With over 1,600 miles of coastline to explore, you can always find a new adventure. Historic lighthouses, sandy beaches, plentiful secluded anchorages as well as waterfront villages can occupy a sailor all summer long.
Popular sailing destinations on Lake Michigan include...
The well-protected Grand Traverse Bay, where the water is calm regardless of what Lake Michigan is cooking up on the outside. The area has a healthy wine scene and nearby eclectic Harbor Springs is a destination for well-to-do visitors. The town of Charlevoix is bisected by a canal that leads to Round Pond and Lake Charlevoix beyond. For the literary-minded this area was the childhood home of Ernest Hemmingway so you'll find lots of references to the author and his early love of boating and hunting.
Mackinac Island in the north is a step back in time where cars aren't allowed and transport is by foot, bike, horse and carriage. Reservations at the island's only marina should be made well in advance as it gets crowded in summer. You can stroll Main Street with its charming eateries and galleries or hike up to Fort Mackinac that dates back to the Revolutionary War.
Remote Beaver Island is the antithesis to touristy venues. You can visit the municipal dock, historical society and toy museum and then enjoy dinner at the Stoney Acres Bar. The 30-nautical-mile crossing from the mainland that it takes to get to Beaver Island can provide a roiling sail so check the weather because 30 knots of wind isn't uncommon in the area.
Finally, there's much to explore in Door County, Wisconsin on Lake Michigan's western shore including the June Lighthouse Festival and 4th of July fireworks in Egg Harbor or ongoing activities in Sturgeon Bay. A big summer draw is parties like the Sister Bay Marina Fest. Harbor hopping in this area is exceptionally picturesque and can keep a boater busy for two weeks.
Events to Enjoy
Summertime brings multitudes of activities including art, wine and live music festivals but perhaps the most renowned of all local sailing events is the Chicago Yacht Club's Chicago to Mackinac Race also known as "The Mac." First run in 1898, the 333-mile race takes place in July and is flanked by events before and after.
Other notable events include the Playpen boat party that often entices 800+ vessels and the Chicago Air & Water show in August.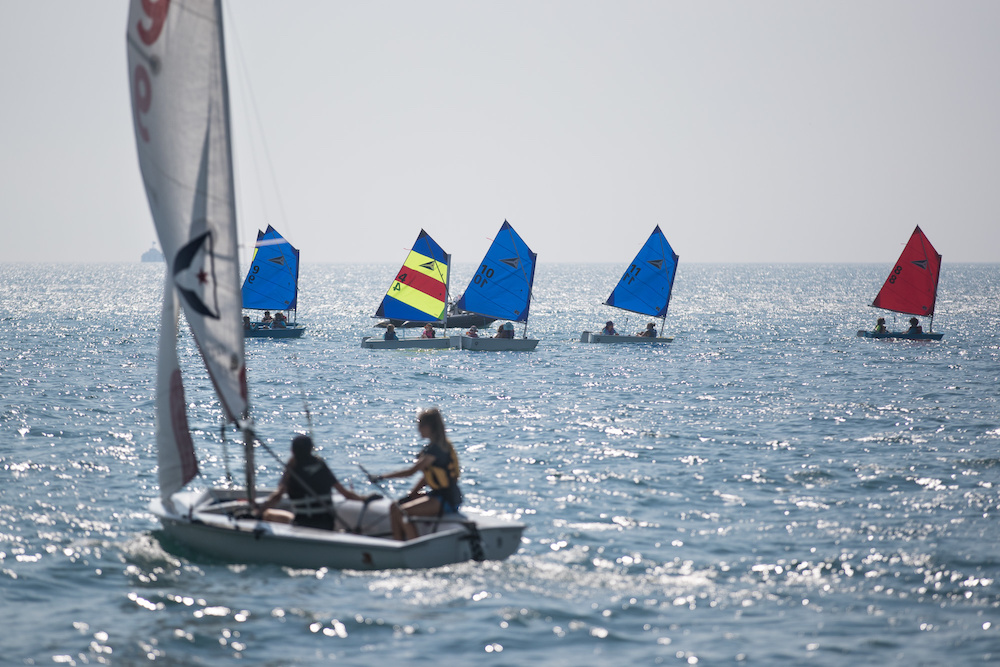 What to Watch Out For
Lake Michigan runs in a north/south direction and with 300 miles of fetch, serious waves can form in a northerly wind and then pile up near Chicago. Freshwater is less dense than saltwater and tends to form steeper waves that can feel like walls when you're pounding to weather. Also, although you can enjoy a five-month sailing season here, it tends to get cold on the water especially at night. Therefore, it's imperative to check the weather before departure and dress appropriately.
A Gateway South
You can reel off the miles and explore all of Lake Michigan or you can stay around Chicago for a bit of urban cruising over a long weekend. If you're particularly adventurous, you'll note that southern Lake Michigan opens into the Mississippi River. Boaters doing the Great Loop (a circumnavigation of the eastern United States) find they can exit Lake Michigan and continue down river all the way to the Caribbean.
The season is short on the Great Lakes so summer is packed with things to do on the water and off. If you don't have a boat of your own, there are numerous charter companies in Chicago and along the lake's eastern shore so there's always a way to get out on the water.
---
Looking for more on sailing? Read...