Everybody is getting their boat on. The COVID-19 pandemic is driving boat rentals and new boat purchases to heights not seen since before the Great Recession, as Americans continue to look for safe, fun activities in a socially distanced world.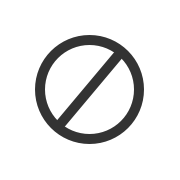 Boat sales are at a record high.
The head of the National Marine Manufacturers Association called the sales "extraordinary," noting that the number of first-time boat buyers increased for the first time in more than a decade.
Boat rentals, too, are spiking far beyond the norm.
GetMyBoat, which offers boat rentals in more than 9,300 destinations worldwide, reported in spring 2021 that it was seeing year-over-year growth of 700 percent. The pace means GetMyBoat likely will send more than a million people boating before 2022.
The peer-to-peer boat sharing company Boatsetter, which has more than 19,000 rental listings in upward of 600 cities worldwide, reported a 270-percent year-over-year increase in traffic. During one month in 2020, the company had its highest booking numbers ever, up 74 percent compared to the same period in 2019.
And Freedom Boat Club—the nation's largest boat club company of its kind, with franchises where members have access to whole fleets of boats—grew to more than 245 locations serving 55,000-plus members. Equally noteworthy is that, according to David Foulkes, CEO of Freedom Boat Club's parent company, 35 percent of those 55,000-plus members are women.
Yes, everybody is getting their boat on. Here's how you can get in on the fun of boating, whether you want to try it for a day or a week, or become an owner yourself.
How to Start Boating: Breaking Down Barriers
1. Get a Daily Boat Rental
Daily boat rentals are available pretty much wherever you see water: on rivers, on lakes and on the ocean. You can book a few hours to a whole day aboard everything from a kayak to a personal watercraft to a kayak, ski boat or pontoon boat. Half-day boat rentals can be a great way to figure out what style of boating best suits you.
Rates vary by the type of boat and the length of a rental, and many rental shops also offer rentals of equipment such as fishing gear and water skis.
Find Local Boat Rentals Near You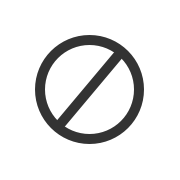 2. Opt for a Peer-to-Peer Boat Rental
The concept of peer-to-peer boat rental is just like the concept of peer-to-peer house and apartment rental (think Airbnb): You're renting from an individual who has signed up with a marketing company, as opposed to renting from the company itself.
Boatsetter and GetMyBoat are examples of peer-to-peer boat rental companies. You go to the website or app, type in the destination where you want to rent a boat, and scroll through the options.
Some boats can be rented with a captain, while others are available for you to skipper yourself (usually with proof of boating experience). All kinds of boats are available, including island-hopping powerboats, cruising sailboats and lake-style pontoon boats.
Learn More About Peer-to-Peer Boat Sharing
3. Join a Boat Club
Signing up for a boat club membership means having access to a fleet of boats that you skipper yourself from your club's home location, as well as access to boats at other club locations. This is an option for people who want to be aboard more than just once in a while for a charter, or who want to try out different types of boats.
Freedom Boat Club and Carefree Boat Club are examples of a boat club membership companies. Freedom Boat Club operates in the United States, Canada and France, while Carefree Boat Club is in the United States and Canada.
The types of boats available at boat clubs can range from bay/flats boats to bowriders, and tend to be different from location to location. For instance, in places where fishing is more prominent, you'll find more flats boats. In places where people like to do a lot of wakeboarding, bowriders will be more common. Location managers can give you details about what's available near you.
Boat Club Memberships: Why Should You Join?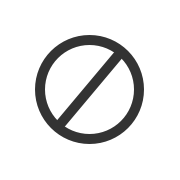 4. Book a Bareboat Charter
Bareboat charter means that you are booking the boat without a captain or crew. You, along with your family and friends, are the captain and crew for the week (and you'll need to show proficiency before a bareboat company will give you the keys). Bareboating can be done aboard a powerboat or a sailboat. Many people also enjoy bareboating aboard catamarans.
One of the world's most popular bareboat companies is The Moorings. They offer bareboats around the world, including in the British Virgin Islands, which is the most popular destination for new bareboaters.
Why the BVI? Because the islands are close enough together that you can often see the next one before you leave the last one, there are plenty of bars and restaurants for dining ashore, and the cruising is generally sheltered (meaning protected from things like open-ocean swells).
5. Find Adventure on a Riverboat Charter
Riverboat charters are self-operated, which means you are the skipper and there is no crew. But because the boat is on a river, it's impossible to get lost, a situation that helps many beginning boaters feel comfortable at the wheel.
One of the most popular riverboat charter companies is Le Boat, whose base teams are used to first-time boat skippers. The teams not only give you a full introduction to the boat, but also will stay aboard with you for a short distance, to make sure you are comfortable at the helm. Online videos are available prior to embarkation, as well, to help newcomers feel at ease.
Boat Handling Basics: 5 Ways to Improve Your Boating Skills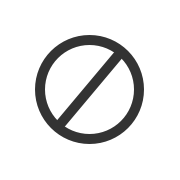 6. Kickback on a Crewed Charter 
Crewed charter is exactly what it sounds like: You book the boat, and it comes with a captain and crew to handle everything from stocking the galley and cooking the meals to driving the tender when your kids want to go waterskiing or taking you to the best "secret spots" to reel in the big one. In some cases, they will bring you a cocktail while you relax on a sunbed, and they will take care of your personal comforts including turndown service at night.
Crewed charter comes in a variety of styles and price points. Companies such as MarineMax Vacations let you have as many or as few crew as you'd like. Aboard larger crewed charter yachts, there will be a full crew to take care of everything. Larger yachts sometimes have layouts that make them ideal for splitting the bill among two or three couples who want to try a crewed charter together.
Another crewed charter option is heading out for a day at sea on a fishing charter. From inshore angling to offshore sportfishing, fishing charters typically include the cost of the captain and vessel, fuel and dockage. You can opt for a private fishing charter for just you and your group, or head out on a larger vessel that's shared with other anglers.
10 Best Fishing Trips for Your Bucket List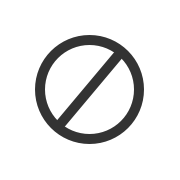 7. Buy a Boat!
Of course, the best way to make sure you get the exact boating experience that you desire is to buy a boat of your very own.
Buying a boat can be done in numerous ways, depending on the type of boat you're seeking. Our Boat Buyer's Guide can walk you through each step of the boat buying process, including where to buy, but a good place to start is with our Boat Finder Tool—this can help you determine the right boat type that fits your lifestyle and your budget.
From there, we highly recommend either working with your preferred boat manufacturer to help you get in touch with one of their local dealers, or contacting a local boat dealer directly. There are dealerships that sell new boats, and some that also offer pre-owned models. As with cars, different dealerships carry different brands, makes and models. They also sometimes have service divisions and financial programs to help with setting up financing, insurance policies, on-water training, and more.
Read Next: 6 Reasons Why a Boat is a Good Investment
---
You May Also Like: