Bay Boat/Flats Boat
Bay boats and flats boats are both focused on the same mission—taking you to hard-to-reach fishing spots in shallow water. Bay boats can't get quite as shallow as flats boats can and they can't be pushed with a push-pole (for a super-stealthy approach) like a flats fishing boat, but on the other hand, they're usually larger, have a sharper V in their hulls, and can be run into open water when sea conditions are appropriate. When you plan to fish a flat boat with no V may be able to sneak into even skinnier water, but when you run flat bottom fishing boats into the ocean, even the best flats boat will usually have a rough ride.
Bay Boat/Flats Boat Brands
Explore brands to find more information on models and pricing.
Bay Boat/Flats Boat Overview
3 Max
17 - 25 FT

Outboard Engine

Internal combustion engine mounted at the transom that incorporates motor, driveshaft and propeller.

Trailerable
Activities You'll Most Enjoy
With these boats fishing is the name of the game. True, some bay boats will have an option for a tow pylon, and you can use them to pull the kids around on water-toys when the bite is slow. But other than activities like that, these boats are built for fishing, fishing, and more fishing.
Purse fish working shallow coastal flats
Fish often feed in cuts, creeks, and weedbeds adjacent to shallow flats, and many other types of boats don't have the shallow running draft required to reach them. Once you're in the target zone, features like fore and aft casting decks, livewells, and integrated fishboxes help you turn access into action, and action into dinner.
Occasionally venture offshore
While flats boats are dedicated to inshore fishing only, and most flat bottom boats have relatively shallow drafts, most bay boats are designed with some V in the hull to be able to run through the inlet in good conditions. In fact, bay boats are among the most versatile fishing machines around.
Bay Boat/Flats Boat Ownership Costs
Bay boats and flats boats run the gamut when it comes to cost. Small aluminum bay boats can be purchased for half the cost of an economical new car, and you can get a boat that allows you to fish shallow waters for even less if you look at simple aluminum flat bottom boats that may be thought of as utility boats, but still require very little water to float. On the other hand, the best flats boats are high-tech and very specialized and can cost more than an expensive foreign sportscar—as can some of the largest and the best bay boats. Visit our Boat Ownership page or calculate your own costs with our Boat Loan Calculator.
Maintenance Costs
With both bay boats and flats boats maintenance costs are minimal. The outboard engines that power them have scheduled maintenance programs (see the individual manufacturer's recommendations to learn what they are for any one specific engine model) that need to be accounted for. Otherwise, all you should need to plan on paying for is some boat soap and a scrub brush.
Operation Costs
Fuel will be the main issue, here. Some bay and flats boats have large, powerful engines that burn a good deal of fuel and obviously, just how often you go fishing will play a big role in what operational costs you incur. And if you get an aluminum flats boat or bay boat, which often requires less power than a fiberglass model, fuel costs may be surprisingly low. Beyond that, you should also plan in insurance costs (see Insuring Your Boat for more info).
Bay or Flats Boat Technology/Materials/Features
Because shallow water capabilities are enhanced by minimizing weight, many bay and flats boats are built with rather high-tech materials and methods.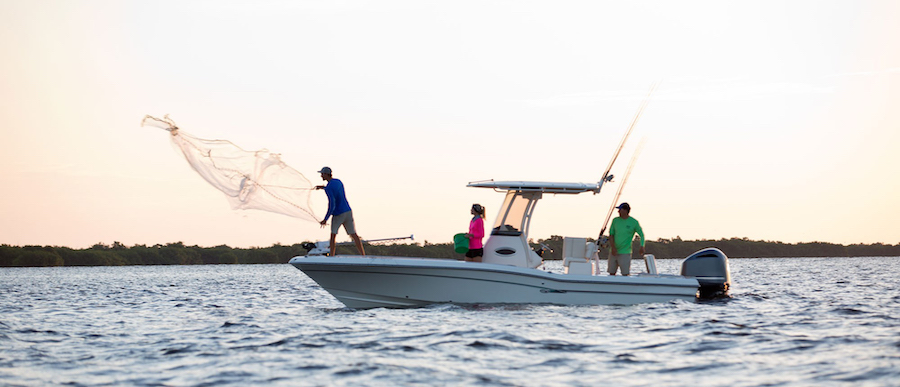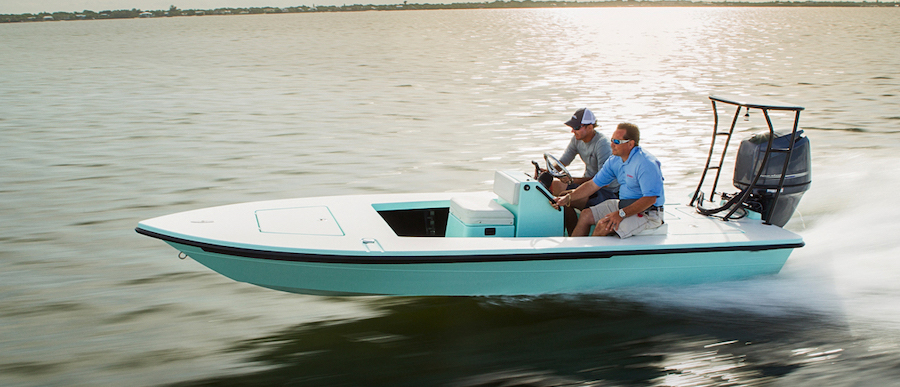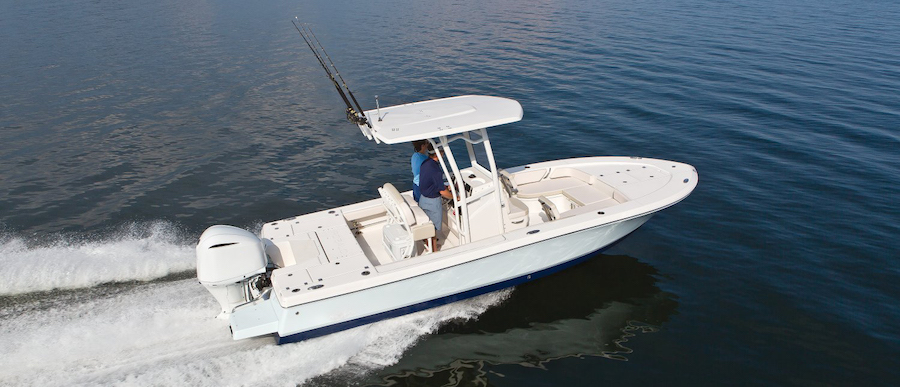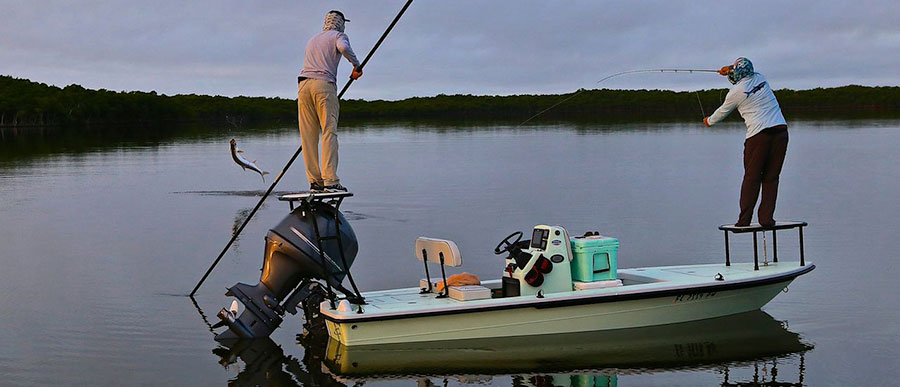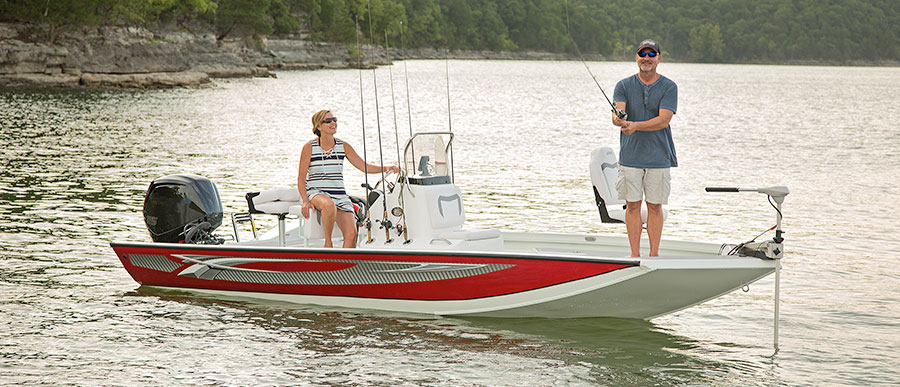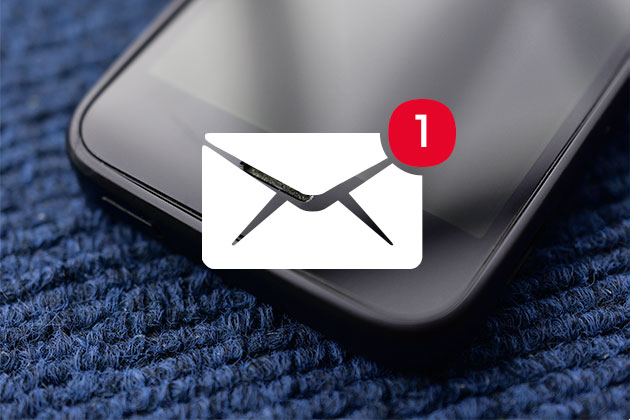 Ready for the boating life?
Learn more about models, pricing, and inventory in your area.