Oh, the glow! As the temperatures cool down, the lights heat up at boat parades and fireworks displays from coast to coast—and beyond. If you're looking to enjoy Christmas or New Year's Eve on the water in a place with a festive waterfront vibe, then look no further than these 10 great spots.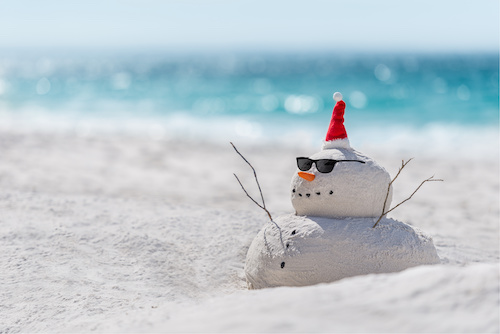 Holiday Vacation Destinations for Boaters
1. Miami, FL
The Miami Outboard Club, which has been going strong since 1938, hosts a holiday boat parade each December on Biscayne Bay. More than 50 bedazzled boats usually participate, and a fireworks display puts a colorful cap on the evening's festivities. You can watch from your own boat or from Bayfront Park, where a disc jockey amps up the energy by spinning tunes.
And don't forget, if you want to wait until early 2020 for your winter getaway, the Miami International Boat Show, which takes place during the beginning of February, is a must-see for all vacationers.
2. Fort Lauderdale, FL
Also in mid-December is the Seminole Hard Rock Winterfest Boat Parade in Fort Lauderdale. The route is 12 miles long and usually draws about a million viewers, each of whom can enjoy the sights of decked-out boats cruising by for about two and a half hours. And, given that this parade is billed as "The Greatest Show on H2O," expect to see a few well-known musical groups and celebrities in the mix.
3. Newport Beach, CA
The annual Newport Beach Christmas Boat Parade—now in its 111th year—is such an institution in California's Orange County that participants don't even have to own a boat to participate. You can book a spot on board boats that somebody else has decorated, taking part in the fun without having to handle the lights and music yourself. Of course, spectators can view the parade from their own boats or from ashore, too, with about a million people expected to attend. A fireworks display is part of the opening-night festivities.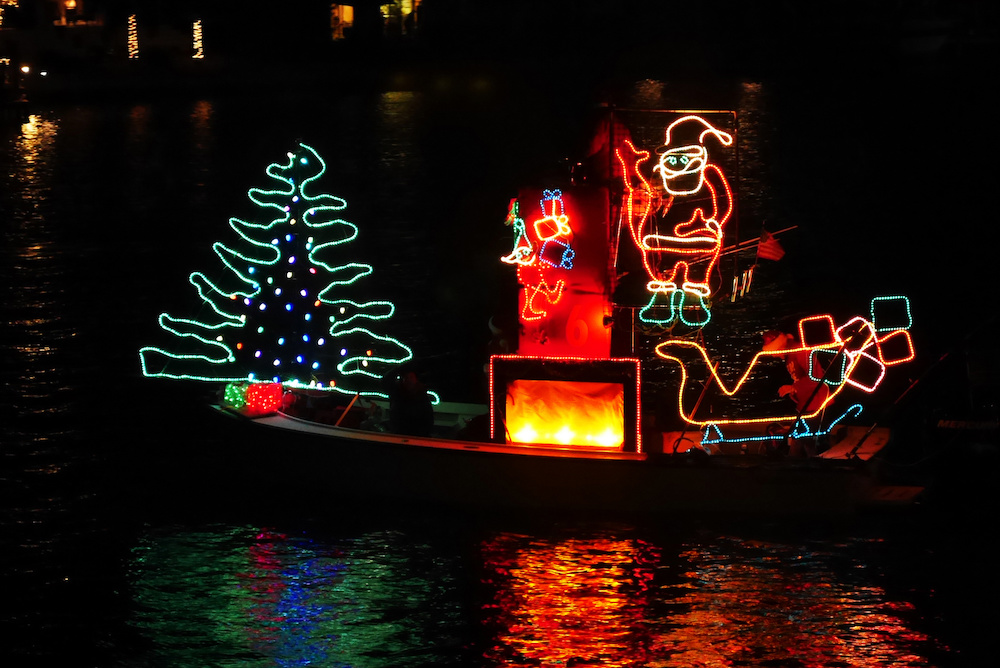 4. San Diego, CA
The San Diego Bay Parade of Lights, held on two consecutive weekend evenings in mid-December, includes boats decorated with a theme. For 2019, that theme is "Comic-On on the Bay," which means there should be plenty of Batman, Captain America and Wonder Woman displays for kids of all ages to enjoy. Awards are given for the best lights, music, special effects and more, encouraging boaters to amp up their onboard displays in superhero style.
5. Charleston, SC
Hosted each year in South Carolina's Lowcountry, the Charleston Holiday Boat Parade winds along several rivers and Charleston Harbor, where a fireworks display caps off the night. Cash prizes go to the best powerboat and sailboat displays, and there are extra points given for the density or number of lights. Expect to be blinded by the lights, in a good way, of course.
6. St. Augustine, FL
This city on Florida's northeast coast calls its holiday boat parade the Regatta of Lights. All kinds of boats tend to participate—not just recreational trawlers and cruisers, but also shrimp boats and other commercial vessels. The boats cruise along Matanzas Bay, which means you can watch from your own deck or from a waterfront restaurant such as Harry's Seafood Bar and Grille. One of the awards goes to the most colorful boat, allowing a lot of creative leeway for skippers to deck out their decks.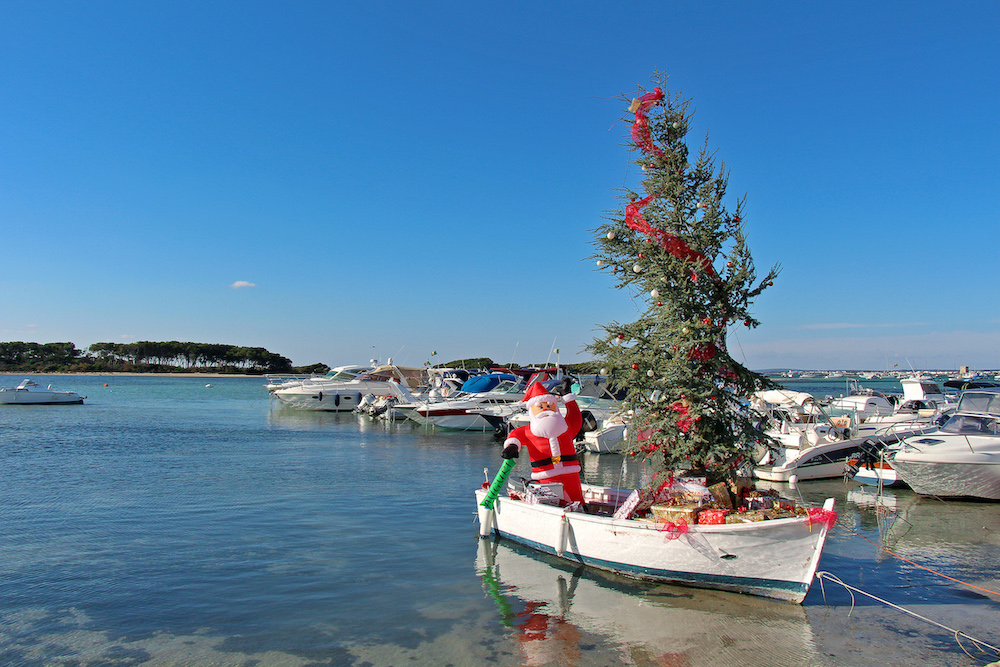 7. Key West, FL
There's more than $20,000 up for grabs in the Schooner Wharf's Annual Lighted Boat Parade at Key West, Florida, with Schooner Wharf hosting an evening of hors d'oeuvres and cocktails from the same vantage points that the judges have of all the boats. Folks on shore tend to get into the spirit, too, decorating their cars and bicycles with holiday lights to keep the party going after the last of the boats pulls back into port for the night.
8. Alexandria, VA
This Virginia city may not be as warm as Florida or Southern California at Christmastime, but it will host its 20th annual Holiday Boat Parade of Lights this year along the Potomac River. Santa and Mrs. Claus come by fireboat to take pictures with the kids, and lots of local eateries provide food and drink throughout the night. And, because this holiday parade is near the nation's capital, there's a special award for the Best Spirit of America decorations.
9. Jost Van Dyke, British Virgin Islands (BVI)
If you're in the British Virgin Islands on New Year's Eve, then the harbor to be at is Jost Van Dyke's Great Harbour. It's the home of Foxy's, which draws thousands of people to the island of about 300 residents to ring in the new year during the "Old Year's Night" bash. This year, the theme is nautical, which means you can expect all kinds of pirate, yacht club, sea creature and other costumes. And of course, there will be plenty of Painkillers at the bar to help everyone relax and have fun.
10. St. Barths, British Virgin Islands (BVI)
The granddaddy of all Caribbean New Year's Eve bashes is in Gustavia Harbor off St. Barths, where superyachts anchor out and host celebrity-packed private parties into the wee hours. There's always a hot ticket to be had for something on shore as well, be it a private party with a famous singer or a TV-famous chef cooking up a nine-course tasting dinner in a luxury villa. And the yacht-spotting is usually just as good as the people-watching; keep an eye out for some of the largest and most luxurious vessels ever built to show up here and ring in the new year.
Read Next: Holiday Gift Guide for Boaters
---
You Might Also Like: