Walkaround
7 passengers max
18 - 30 ft long
Trailerable
A walkaround boat, often called a walkaround cuddy, is a fishing boat with a small cabin (a cuddy cabin) with 360-degrees of fishability, thanks to an unobstructed passway around the boat from the stern at the back to the bow at the front.
The best walkaround boats offer a combination of fishing amenities, secure access all around the perimeter of the boat, and a cabin with a berth and toilet for over-night stays, escaping the weather or securing gear. 
The most popular walkaround boats range in size from 18 feet to 30 feet in length, but there are some models as long as 50 feet. Within the walkaround category there are many different designs; some are designed for speed with others are intended to cover long distances. Features can range from very basic to very luxurious. The key element, however, is that walkaround passway that offers access all around the boat, for fighting or landing a fish, for dropping anchor or handling dock lines, or for reaching a lounging area on the bow.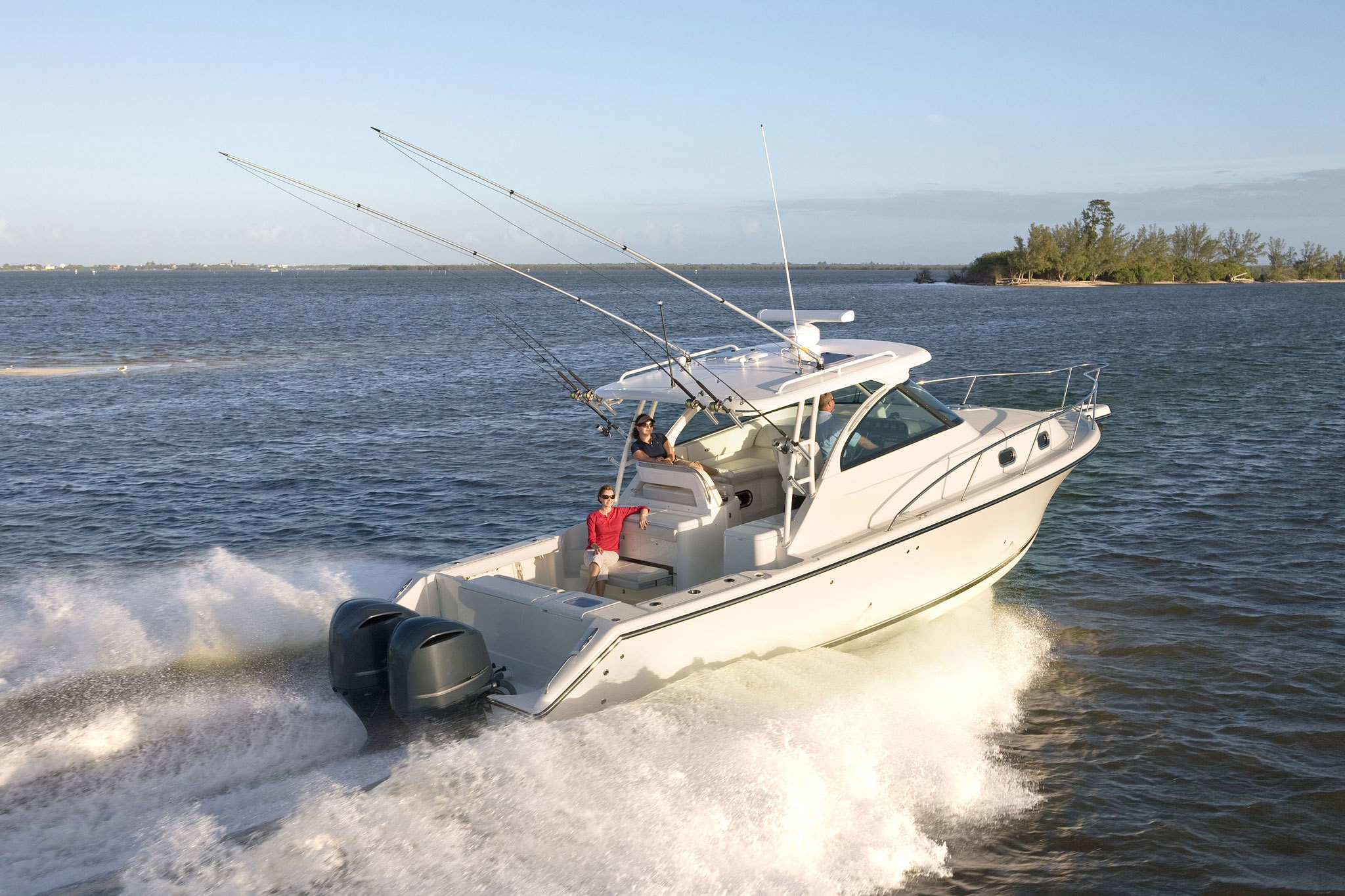 Looking for a different boat?