Walkaround
A walkaround boat, often called a walkaround cuddy, is a fishing boat with a small cabin (a cuddy cabin) with 360-degrees of fishability, thanks to an unobstructed passway around the boat from the stern at the back to the bow at the front. The best walkaround boats offer a combination of fishing amenities, secure access all around the perimeter of the boat, and a cabin with a berth and toilet for over-night stays, escaping the weather or securing gear. 
The most popular walkaround boats range in size from 18 feet to 30 feet in length, but there are some models as long as 50 feet. Within the walkaround category there are many different designs; some are designed for speed with others are intended to cover long distances. Features can range from very basic to very luxurious. The key element, however, is that walkaround passway that offers access all around the boat, for fighting or landing a fish, for dropping anchor or handling dock lines, or for reaching a lounging area on the bow.
Walkaround Brands
Explore brands to find more information on models and pricing.
Walkaround Overview
7 Max
18 - 30 FT

Outboard Engine

Internal combustion engine mounted at the transom that incorporates motor, driveshaft and propeller.

Trailerable
Activities You'll Most Enjoy
Walkaround boats are primarily fishing boats, and the design will place a priority on an efficient, open cockpit in the rear of the boat with a deck that's easy to clean, livewell and bait well, rod and tackle storage, and fishing and navigation electronics at the helm. The smallest walkaround models, from 18 to 22 feet, will have a cabin with room for just a berth and a portable toilet. 
As walkaround models get larger, however, they can become more versatile, with room for seating and even a galley for entertaining in the cockpit, a larger cabin, and a padded sunlounge above the cabin in the bow area, all of which mean the walkaround can double as a fishing boat and a family cruiser. The largest walkaround models have space for a cabin with stand-up headroom, a full galley, an enclosed head (the bathroom), and the cruising range and capability for adventure on big water and the open ocean.
Walkaround Ownership Costs
The cost of a new walkaround boat is directly related to its size and the level of amenities included with the boat. Small walkaround models are often designed to meet a low price point and may have very basic angling features and cabin. As walkaround boats get larger, the price naturally goes up and so do the features, with more deluxe appointments and navigation electronics. When considering boat price don't forget the basic items you'll need to get out on the water, including dock and anchor lines, an anchor, life jackets and seat cushions, and other safety gear required in your state or for open-water use.
For a more definitive estimate on cost, be sure to utilize our Boat Loan Calculator to see what kind of boat you can afford.
Maintenance Costs
Maintenance costs are certainly a factor every potential boat owner needs to consider in advance. Be sure to check out the Maintenance pages in our Owning a Boat section, which will give you an idea of what's involved. Most walkaround boats will be powered by an outboard motor. 
Operation Costs
The key operation cost for any walkaround boat is going to be fuel, and that cost will be influenced by how often you use the boat and the boat's size. A larger boat will require an engine or engines with more horsepower, which will naturally use more fuel. Other operational costs include annual registration and insurance, trailer registration if required in your state, and off-season storage if you can't or don't care to store the boat at home. Larger walkaround models are often kept in the water, which means renting slip space and considering marina fees if the dock will not be at your home. Speaking of trailers, before making a purchase make sure your vehicle has a tow rating that can handle the weight of the boat and trailer you are considering.
Walkaround Boat Technology/Materials/Features
Because it's primarily a fishing boat, the key features of a walkaround start with angling amenities, and how efficiently they are arranged in the boat.  Each owner is going to have a priority list for fishing features based on the kind of fishing they do and the water they frequent, but that list may include a live well, a bait well, a fishbox for icing fish, a bait prep station with cutting board and tool storage, a washdown system to clean the cockpit, rod holders, rod and tackle storage, and fishing electronics.
The most-basic cabin will have a vee-shaped berth and a portable toilet. As the boat gets larger so will available cabin space, so headroom with increase and there may be room to sit at a small table in the cabin or even a separate bathroom (called the head on a boat).
The actual walkaround passway should be wide enough to make it easy to move forward and back on the boat, or to stand at the side of the boat to fight a fish. For security there should be a high railing surrounding the walkaround passway.
Larger walkaround models may have the option of adding a galley console in the cockpit, with a refrigerator, cooktop or grill, and a sink. This is a great feature for entertaining dockside.
In the most popular design in the 20-foot walkaround to 30-foot walkaround category a walkaround boat looks a lot like a cuddy cabin cruiser with a passway around the cabin area. The helm may be elevated slightly, which can create more space in the cabin area below for a second berth or gear storage. A nice feature on this style walkaround is a tower (called a T-top) over the helm area with either a hardtop or a canvas top to provide shade. The tower can also incorporate fishing rod holders and grab-handles for standing passengers.
Buyers often compare walkaround boats to center console boats, which are both fishing boats with particular advantages. The center console boat will have more room in the bow for fishing, while the walkaround has the advantage of the cabin. Some larger center console models have room for a console spacious enough to house a cabin area and become a hybrid center console/walkaround fishing boat. Another design is the pilothouse walkaround, which has a larger helm area over the cabin that is enclosed on three sides and covered with a hardtop. A pilothouse walkaround is popular in cooler climates and for fishing in cold-water areas.
Most walkaround boats have outboard motor power. Models up to a 21-foot walkaround will have a single outboard and larger offshore walkaround boats may have two or more outboards. The are some walkarounds with sterndrive power, which eliminates the outboard motors from the rear of the boat which can get in the way when fishing. Inboard-powered walkaround models are the largest boats in the category.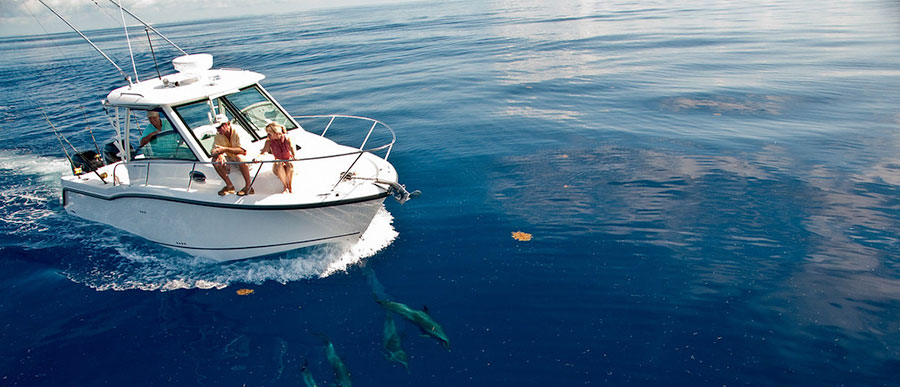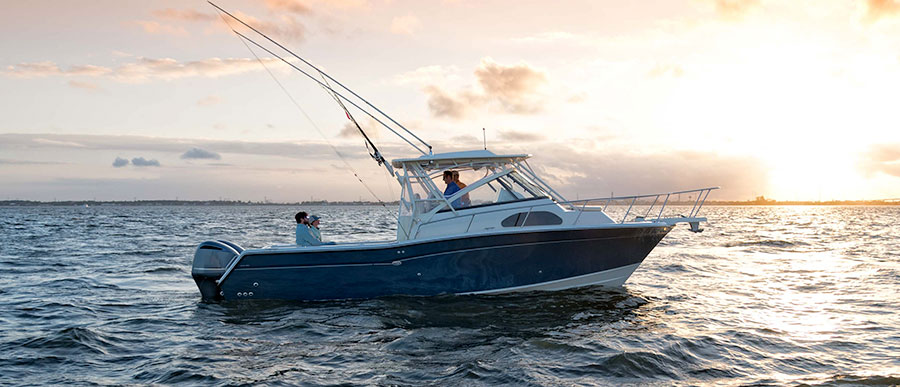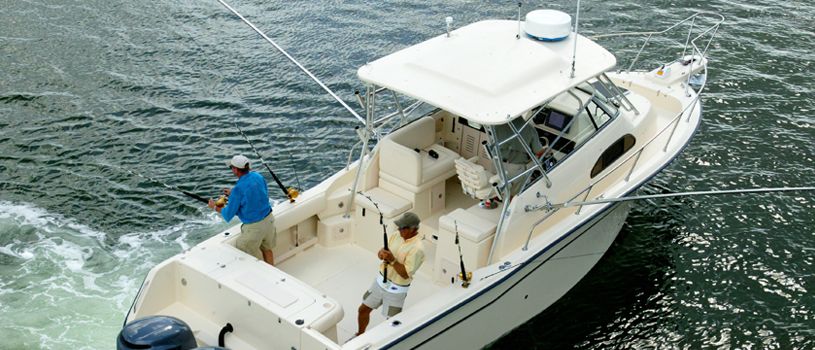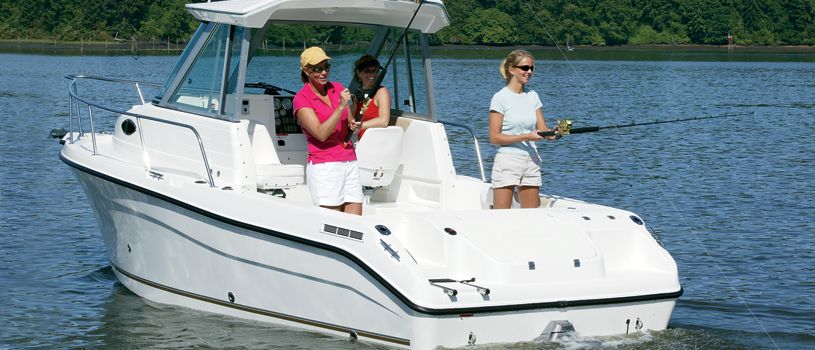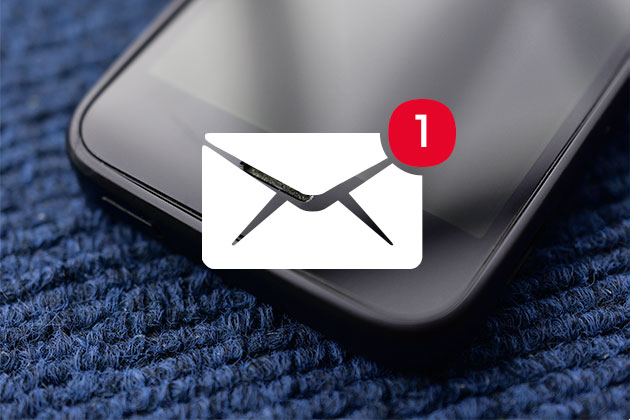 Ready for the boating life?
Learn more about models, pricing, and inventory in your area.