A good boat or personal watercraft technician can help you enjoy your boat by keeping it running reliably and by competently installing accessories that can make your time on the water more fun. Finding a good mechanic can be challenging, however. Luckily we're here to provide you with some tips and answer some of the most commonly asked questions about boat repair.
What Does a Boat Mechanic Do?
You hire a marine technician to maintain your boat and its engine, to prepare it for off-season storage, or to repair any system that is not functioning correctly. As an alternative to performing your own maintenance, the service of a quality technician will help keep your boat reliable and your time on the water trouble-free. In most cases, a good tech has skills and tools you probably don't have.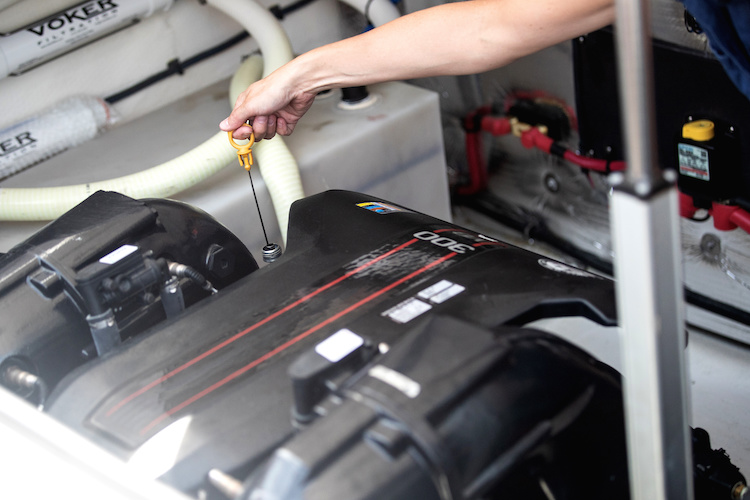 Why Do I Need a Boat Mechanic?
Even if your boat never needs a repair, it will require periodic maintenance. There are some maintenance items most boat owners can learn to handle themselves, such as checking engine oil level or removing the propeller to check the propshaft for tangled fishing line. But today's marine engines and electronics are complex, and proper service often requires special training and tools. Unless you have the time and desire to acquire those skills and tools, the services of a good marine technician are a smart investment.
At the very least your boat engine will require annual maintenance to keep its warranty up to date. And many boat owners will need to have the vessel prepared for winter storage at the end of the season.
How Can I Find a Good Marine Technician?
If you are buying a new boat from a marine dealer, ask about the service department before you close the deal:
Ask to meet the service manager.
Get a quick tour of the service shop area. That shop should look clean and well-organized.
Ask how long the service manager has been in the business.
Ask about the level of training the dealership's technicians have completed.
Marine engine manufacturers have extensive training programs that lead to the certification of "master technicians" who have passed very challenging tests. If the shop has master technicians, there may be certificates, like diplomas, hanging on the walls. It's also fair to ask about the typical wait time for service at the dealership, which can be weeks during peak season if the shop is short-staffed. Many dealerships will try to make sure their new-boat customers have a priority position for service during the season.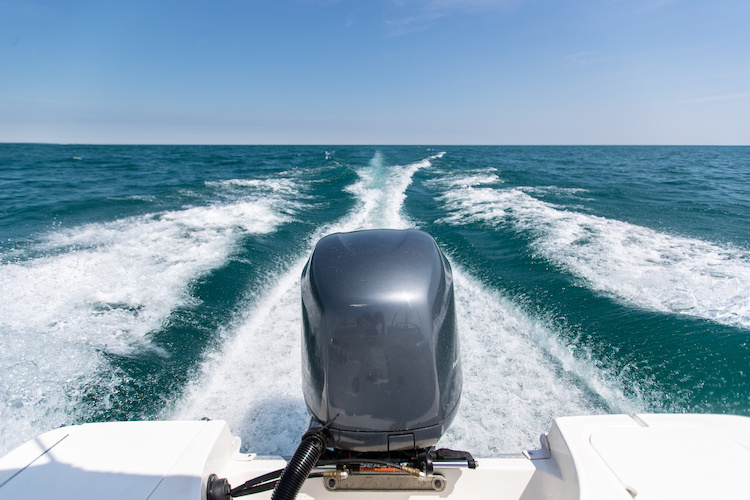 A larger boat with more systems, such as navigation or fishing electronics, a generator, galley plumbing or air conditioning, may require a technician with specialized skills. In some markets a dealership will rely on a contractor to handle some of this service, but it's good to ask ahead of time.
In addition to training certification from marine engine and electronics manufacturers, inquire about technical certification through the American Boat and Yacht Council (ABYC), which eight specialty certification classes. An ABYC Master Marine Technician has passed at least three of those classes.
You may also need service for other aspects of boating, such as:
A boat lift technician or service to remove the lift for the winter.
A good general auto repair shop can also help maintain boat trailer wheel bearings and tires.
You can check the internet for feedback on a marine facility, but word of mouth remains a solid endorsement. Before choosing a facility, ask for referrals from fellow boaters or someone you trust in the marine business. Keep in mind that while their rates may be higher, a facility that invests in good diagnostic equipment and in certified technicians typically offer better service.
How Much Will a Boat Mechanic Cost Me?
Labor fees for marine technician service can vary by region and season, but the basic charge will be similar to the rate charged for labor at an automobile dealership, between $70 and $120 per hour. Rates may be lower in the winter or off-season when the shop is not very busy, and some facilities will have a fixed charge for a standard annual engine service or for winterization. More specialized service can cost more; the service of a factory-certified marine diesel engine technician may cost more than $175 per hour.
There is also the option of a mobile marine technician, who will come to your boat for basic engine or drive service, electronic service, and other tasks that can be completed outside the shop. The labor rate will be similar or a little less than a shop charges, and the mobile shop may charge a mileage fee, but you didn't have to move your boat.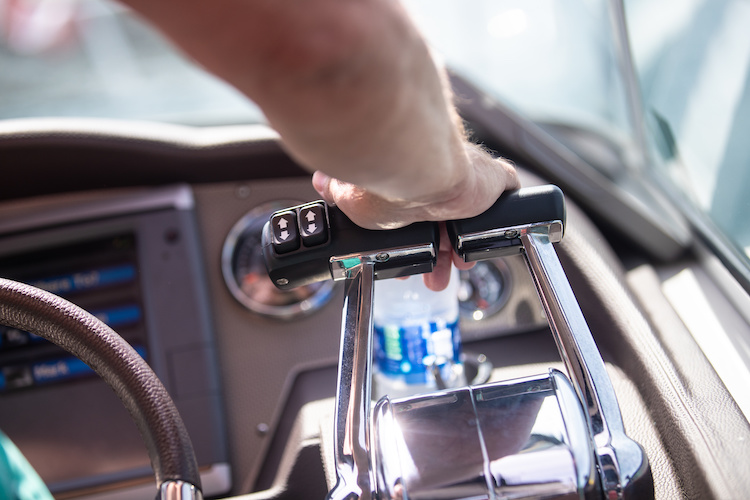 When, or How Often, Should I Bring My Boat in for Service?
You want to follow the service schedule outlined in the owner's manual for your marine engine, and for other systems on the boat that require service; for example a watersports boat may need to have the water ballast system winterized at the end of the season. The same will be true of fresh water and head systems on cabin cruisers.
Engine service is usually required annually or by the hours of operation, and will include an oil and oil filter change, fuel filter change, check of valve clearance and inspection or replacement of the water pump impeller. A good tech will note other areas of your boat that may need service attention to avoid trouble down the line.
---
Looking for more information on boat maintenance and ownership? Read...