Center consoles and walkaround boats are two different boat styles with a similar mission but a different execution. Both boat styles are designed to support serious angling, and both are available in a wide range of size, from 18 feet to 30 feet and even longer.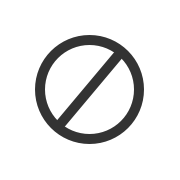 Both the center console and the walkaround are designs intended primarily to support fishing, and both offer the advantage of 360-degree access around the rail. This makes it possible to move around the boat while fighting or landing a fish, makes it easier to move from the bow to the stern, and also makes it easier to handle lines around the dock.
The center console boat has a passway to either side of the helm console. The walkaround, as the name implies, has a narrow passway on both sides of a cabin. Both boat styles are designed for off-shore fishing—how far offshore depends on the size of the boat.
Choosing between these two styles requires some thought about how you want to go boating. Let's look at the advantages of each.
Explore Center Console Brands     Explore Walkaround Brands
Center Console & Walkaround Common Features
Although different in many ways, both types of boats do share some common ground in a few key areas:
A sea-worthy hull shape and added bow flair gives a smooth ride in light to moderate chop and added spray protection on windy days.
Outboard power, with multiple motors on bigger models, offers exciting performance and a wide, flat cockpit. Outboards can be tilted out of the salt water when the boat is moored and are easy to maintain.
Both boat styles may be equipped with live and bait wells, tackle drawers, a bait prep station, a cockpit washdown system, and rod storage.
A head compartment is common on all but the smallest models. This will be within the center console or in the cabin of the walkaround model. Smaller boats will have a portable head, while larger models may have a fixed head with a pump-out tank.
Both styles can be rigged with a T-top for shade and mounting antennas and rod holders.
Both styles are offered with a full compliment of fishing and navigation electronics.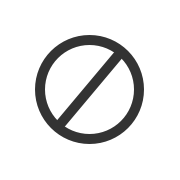 Center Console Advantages
A center console boat will usually lighter and faster than a walkaround of the same length, which also can produce better fuel economy. It may also have a deeper vee hull for a smoother ride when the water gets rough.
In most cases the center console boat will have a much larger fishing area forward.
The option of standing at the helm gives the captain great visibility and can be more comfortable in rougher water.
A center console can also offer more storage options in the inwales for rods and gaff hooks.
Walkaround Advantages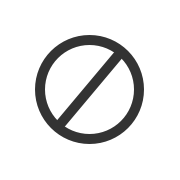 The cabin is the big difference between these models and makes it possible to overnight on board. On smaller walkaround model the cabin will be modest, with just a vee berth and a portable head.
As the boat gets bigger, there can be more space in the cabin, more head room, and amenities like an enclosed head compartment, a galley, and even air conditioning. On day trips, the cabin can provide shade. The cabin can also used for secure storage of rods and other gear when you are not on board.
The full windshield protects the helm seating area, making the boat more comfortable than a center console, especially in cooler weather. On larger models the helm may be elevated to create headroom below for a mid-cabin berth.
Larger models can be equipped with cockpit features, like convertible seating and a galley console, that enhance entertaining or cruising.
Because it is mounted on the gunwales rather than the deck, an optional T-top for a walkaround model can be wider and will shade more of the cockpit.
Overall, the walkaround will be a more-versatile boat.
Which Boat Is Right For You?
At the end of the day, it's all about choosing the right boat for your lifestyle. We're confident that no matter what boat type you choose, you won't regret the decision!
Explore All Boat Types in the Boat Finder
---
You May Also Like: