Memorial Day weekend, which always falls around the last weekend in May, is the first big boating weekend of the year for most boaters and sailing enthusiasts; and it serves as an unofficial kickoff to summer. Around mid-summer, boaters turn their attention to the Fourth of July—which in some years (like 2021) falls on a weekend, too—providing a long holiday weekend and more time to spend on the water. And finally, the end of summer brings along Labor Day weekend, and for most seasonal boaters, the first indicator that another boating season is officially winding down.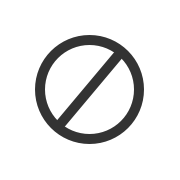 What do all three of these summer holidays have in common? Well, besides lots and lots of opportunities to go boating and enjoy days on the water, you can also expect extra crowded waterways and busy launch ramps. During these busy holiday weekends, it's more important than ever to keep safety and boating etiquette top of mind—and we're here to help with that.
Follow these five easy tips to ensure you have a stress-free, safe—and of course, fun—experience during the busiest boating weekends of the year.
5 Ways to Beat the 'End of Summer' Labor Day Blues
1. Heads Up Before You Head Out
Find out in advance how crowded the local waterways get, and at what times. Ask the marina staff, for example, and try to plan accordingly. For example, if afternoons are prime time, consider a late-morning cruise, returning to the dock as the others are just heading out.
Additionally, if you're new to an area, check the charts for channels, sandbars, submerged objects, and more before heading out. You don't want to accidentally run aground while dodging other boaters.
Take some time to review these helpful how-to guides before your push off the dock:
Boat Handling: 5 Ways to Improve Your Boating Skills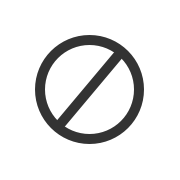 2. Take It Slow and Steady
The excitement of being on the water paired with unskilled operators can cause issues during the busiest boating weekends. Speeding, distracted driving, and even collisions unfortunately can result. So, keep a watchful eye on your fellow boaters while you follow proper boating etiquette.
Understanding Boating Right of Way Rules
3. Be Extra Cautious When Boating at Night
There's nothing quite like anchoring out to watch Fourth of July fireworks on your boat. Since visibility is reduced at night, be extra alert to avoid entangling another boat's chain. Have someone onboard help you with the lookout duties, too, to make sure no one comes up from behind or at an angle whether you're anchored or underway.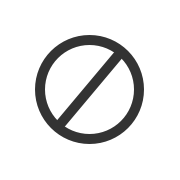 4. Double Check Your Safety Gear
Make sure you and all of your guests know exactly where the life jackets, safety rings, and other devices are before you depart the dock. Equally important, make sure they're accessible at a moment's notice. Better to have them handy if needed than to lose precious time trying to find them, particularly in the midst of a crowded waterway.
Boat Safety Checklist & Safety Equipment List
5. Always Designate a Sober Skipper
Operating a boat while intoxicated is illegal. Since the busiest boating weekends often see an increase in incidents, you can steer clear, literally and figuratively, of the issues. Toast a great day on the water with your friends and family when you're back at the dock instead.
Read Next: Boating Safety Tips for 2021
---
You May Also Like: