The day has finally come! After extensively researching online, perusing our Boat Finder tool, visiting boat shows, and working with a boat dealer, you've found the perfect boat. Still, though, your mind is buzzing with "what next?" questions.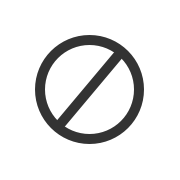 If you're new to boating, it's no surprise that you likely have a lot of questions. Luckily, you've come to the right place to find all the information you need—and you can start right here.
The following are five of the biggest boating questions people like you have, along with explanations to put your mind at ease.
10 First-Time Boating Tips for New Boaters
Q. Do You Need a License to Drive a Boat?
A. Many states require taking a boating safety course, while others require a specific boating license, regardless of the type of craft, whether a motorized boat, sailboat, or personal watercraft (PWC). Look for your state's requirements online, usually on a state website related to boater education, natural resources, or recreation.
A good resource for state-by-state information about the mandatory education requirements by state is the National Association of Boating Law Administrators (NASBLA). And, don't forget to take a peak at our guide on How to Get a Boating License for step-by-step instructions.
Q. How Old Do You Have to Be to Drive a Boat?
A. Want to teach your kids how to drive a boat safety? If you're curious about whether or not you can allow your kids (particularly your teenagers) to drive your boat, you're not alone. 
Again, requirements vary state to state. For instance, children as young as 12 can take the wheel in some regions. However, they can only do so with adult supervision. In other states, meanwhile, 12- to 16-year-olds must complete an approved basic boating safety course before operating either a boat or personal watercraft on their own. The NASBLA and individual state websites contain precise details.
7 Things to Teach Your Kids About Boating Before You Hit the Water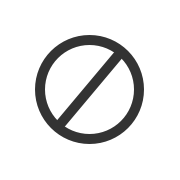 Q. Where Can I Find Boating Classes and Courses Near Me?
A. Here at Discover Boating, we strongly believe that education is the key to becoming a better, more knowledgeable boater. With that, we've compiled a comprehensive list of credible organizations who offer boating safety courses and hands-on training classes all across the country.
We highly recommend seeking out learning opportunities—both online and on-the-water—from the following organizations:
Explore More Boating Courses, Education & Training Options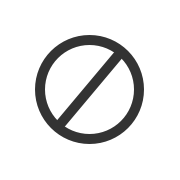 Q. Do I Need to Register My Boat?
A. In many cases, you do. Each state makes its own regulations, which additionally govern different types of boats.
For example, non-motorized crafts less than 16 feet in length are exempt in Florida. California requires all sailboats more than eight feet long, and all motorized craft regardless of size, to be registered with the DMV.
It's likely that your next questions might be, "How do I register my boat," and "Where do I register my boat?" Don't worry, we're here to help with that, too. Read How to Register a Boat for step-by-step instructions, including how to start the process online.
Q. What are the Boating "Rules of the Road"?
A. The Rules of the Road, also sometimes referred to as boating right of way rules, are navigation rules to follow, for both courtesy and safety. After all, many different kinds of boats ply the waters, and maneuver in different ways. Therefore, it's crucial to know what to expect and what to do in each situation.
While the Rules of the Road are lengthy, understanding even just a few will keep you covered in most recreational-boating situations. Boating-safety courses will teach you some of the most important rules. Also read Basic Boating Etiquette: Reading Between "The Rules" to better understand some of the most common scenarios.
Understanding Boating Right of Way Rules
---
You May Also Like: