A personal watercraft, or PWC, delivers an experience that's a cross between a boat and a motorcycle. Like a motorcycle, a PWC is quick and very agile, and it puts you in closer contact with the water and the environment than any boat.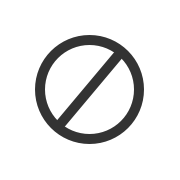 A PWC, such as a Yamaha WaveRunner, a Kawasaki Jet Ski, or a BRP Sea-Doo, can be great fun for first-time or experienced boaters. Here's what you need to know before you hit the water.
10 Tips for Driving a PWC, Jet Ski, WaveRunner or Sea-Doo
For Owners: Register your PWC, and complete a boating safety course, if required by your state.
For Renters: Many rental companies have minimum age requirements for rentals, and some also require completion of a boating safety course.
Always wear a Type III PFD (personal floatation device, or life jacket).
Always use the emergency engine shut-off lanyard—your PWC will not run without one.
Control the throttle, or speed, using a lever on the right hand grip.
Steer left or right using the handlebars, and remember that you need power to steer.
Many newer PWCs have functionality enabling you to switch between neutral, forward, and reverse.
Practice turning and maneuvering in a safe place, so you are comfortable controlling your PWC.
Always maintain 360-degree awareness at all times, and keep an eye out for other boaters.
When in doubt, consult the PWC's owner's manual to understand all the control functions on your craft.
Explore All Personal Watercraft (PWC) Brands & Models
Personal Watercraft Registration & Safety Courses
With a few exceptions, most states regulate PWC like boats, which means a PWC needs to be registered, and you may be required to complete a boating safety course (usually accomplished on-line) before you can legally operate the PWC.
Some states have a course specific to PWC operators. Any other person operating the PWC will need to complete the boating safety course. It's your responsibility to be aware of state boating regulations.
Gear Up
You and any passengers must wear a Type III PFD (personal flotation device, or life jacket) when riding a PWC.
For added comfort consider wearing a pair of PWC-specific trunks, which will have a thin neoprene liner that protects your legs from chafing on the seat. Wet suit trunks will offer the same protection, and full wet suits designed for PWC riders let you ride in comfort in cool weather or cold water, extending your riding season.
You could ride barefoot, but a pair of sneakers or water shoes will enhance your traction when riding while standing and protect your feet, both when riding and in case you need to get off of the PWC and walk any distance.
Polarized eye protection will cut the glare of the water, deflect insects and make riding more comfortable; remember that there's no windscreen on a PWC. Look for a pair of aerodynamic sunglasses that fit well or have a retention strap, or consider wearing a pair of goggles.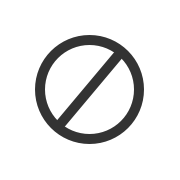 Using the Cut-Off Lanyard
Before starting the engine always attach the emergency engine shut-off lanyard either to your wrist, if it has a neoprene loop, or to your PFD, if it has a clip. If you happen to fall off the craft the lanyard pops off and kills the engine, preventing the craft from idling away from you.
Personal Watercraft Safety Guide
Operating Your PWC, Jet Ski, WaveRunner or Sea-Doo
A PWC is propelled and steered by a jet of water that exits though a nozzle at the back of the craft. When you steer the handlebar you are moving the nozzle left or right. The throttle control is a lever on the right hand grip.
Older PWC models and some new entry-level models do not have a "neutral" position for the jet drive, meaning that when you start the engine the craft will start moving, so you want to push away from the dock or trailer and have room to maneuver before hitting the start button.
Other late-model PWC may be equipped with electronic forward-neutral-reverse, controlled with a lever on the left hand grip. These models will start in neutral, with no thrust from the pump. You can then select forward or reverse to pull away from a dock or trailer. Other PWC control shifting from forward to reverse and back with a lever on the cowl that moves the reverse bucket over the jet nozzle through a cable.
It's important to read the PWC owner's manual to understand how all the controls function on your craft.
A Personal Watercraft is Powered By a Jet Engine
It's important to understand that a PWC has no rudder. Aiming the thrust of the jet nozzle steers the craft. When you release the throttle, you also greatly reduce steering control.
In an emergency situation, it's instinctive to release the throttle, but this is exactly the wrong reaction if you need to steer to avoid a collision or an object in the water. This a common cause of accidents involving inexperienced riders.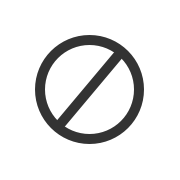 All late-model PWC are equipped with an off-throttle steering system that provides some steering if the rider releases the throttle and turns the handlebars hard to the left or right. Some systems have small rudders on the hull, while others use electronic control to apply some throttle. But change in direction provided by off-throttle steering is necessarily modest, so as not to toss the rider off the craft. Better to practice avoidance maneuvers in a safe place, and to learn that total control is reliant on throttle.
Jet Boat vs. Prop (Sterndrive)
Be Aware of Your Surroundings
Operation of a PWC is mostly a matter of throttle to control speed, and steering. PWC are capable of top speeds of 50 MPH to almost 70 MPH, faster than many boats on the water. But aboard a PWC you are also much smaller and more maneuverable than most other powerboats. It's important to maintain 360-degree awareness at all times, to keep an eye out for boat operators that may not see you, and to make sure the way is clear before making a sudden change in direction. Also be sure to read Understanding Boating Right of Way Rules, to get a good grasp of the basics.
Many PWC have a "learning mode" that electronically limits engine power, and thus speed and the rate of acceleration. Using this mode is a great way to get beginning riders, or young riders with limited decision-making skills, some experience at the controls at a slower pace.
Read Next: Personal Watercraft Boat Buyer's Guide
---
You May Also Like: