If you're like us, you're already counting down the days to spring launch due to the chilly temperatures outside. If you're concerned you'll go stir crazy waiting to get back on the water, never fear. We have a few things up our sleeves to carry you through the coming weeks. This way, when spring thaw hits, you'll be fully prepared to cruise again.

1. Pay your boat a visit. 
If your boat is shrink wrapped and stowed on land, stop by to check that everything is okay. This means the wrap is tightly in place, no pooling of rain water or melted snow has occurred, and trailers or jackstands are standing sturdy.
Boat Storage: What Are My Options?
2. Inspect your docklines.
If you took your lines off your boat at the end of last season but didn't give them the once-over, do so now. Make sure no signs of chafe appear. For those of you who keep your boats in the water in winter, definitely look for the same. Sometimes, lines get stuck under docks at low tide. 

3. Restock supplies.
Consider the goodies and gear you take down to the docks and/or keep aboard when you cruise. Were your beach towels in good shape when you last went out? How full were your cleaning supplies? What about cruising guides, sunscreen, life vests, and other items? Speaking of life vests, do they still fit your kids? Replace anything that's even slightly questionable.

4. Plan a few trips.
You've got time on your hands, after all, so why not plan out those cruises that have been on your mind? Better yet, get the whole family involved, including in choosing dock and dine options. As springtime draws closer, consider contacting marinas on your wish list to book slips, too. As the weather warms up, more boaters will start doing the same. 
Learn More: Boat Trip Checklist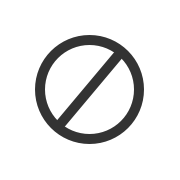 5. Visit a boat show.
If there's something you've been meaning to buy or try out, head to one of the regional or national boat shows. The boat-show season runs through March, and plenty of exhibitors from electronics manufacturers to watertoy vendors are always on hand. You might even benefit from a special show deal. Additionally, some shows host fishing clinics and educational seminars on a variety of topics.
 
Learn More: Boat Show Buying Tips
---
You Might Also Like: