Boat songs are a dime a dozen—and for good reason. Every boater loves to crank up the volume and blast a good boating playlist while enjoying a beautiful, sunny day on the water. Of course, 'Yo, ho, ho and a bottle of rum' is a good start to a sing-along on a boat, but if you really want to feel like the sea is running through your music, then it's time to update your playlist.
We're here to help. And we know that you have your moods, just like the ocean does: That's why we've broken our favorite 24 boating songs into categories that will work for however you happen to be feeling at the helm on any given day. It doesn't matter whether you're aboard a 60-foot motor yacht, a 30-foot sailboat or a 13-foot center console: This playlist works for anyone who has boating in their heart.
Boating: The Perfect On-Demand Summer Vacation
Boat Party Playlist
1. Boat Drinks" by Jimmy Buffett
It's hard to choose just one Jimmy Buffett song for a party, but if you must, then go with "Boat Drinks." "I've got to fly to St. Somewhere" is one of the best lines ever to capture the urge to hit the water.
2. "Redneck Yacht Club" by Craig Morgan
Even if you're not a regular fan of country music, you'll find yourself singing along to this toe-tapping tune that name-drops everything from Evinrude and Mercury to Bayliner and Bass Tracker (explore all your favorite boat brands here).
3. "Rock the Boat" by the Hues Corporation
Recorded in 1973 and released as not the first or second, but as the third single from an album, this song took a whole year to get any serious radio airplay. Everyone thought it was going to flop—right up until it hit No. 1.
4. "Banana Boat (Day-O)" by Harry Belefonte
There are countless covers of this crowd-pleaser, which is based on a Jamaican folk song, but Harry Belefonte's version from 1956 is the one that still rings true to most fans' ears.
5. "Buy Me a Boat" by Chris Janson
Money can't buy everything, but it can buy me a boat. Seriously—who doesn't agree with that sentiment and want to sing along at the top of her lungs?
6. "I'm on a Boat" by The Lonely Planet and T-Pain
Hide the kiddos before you crank up the bass on this one, which is a satirical take on all the music videos that show rappers aboard yachts. The language is foul, but the hook is phenomenal earworm.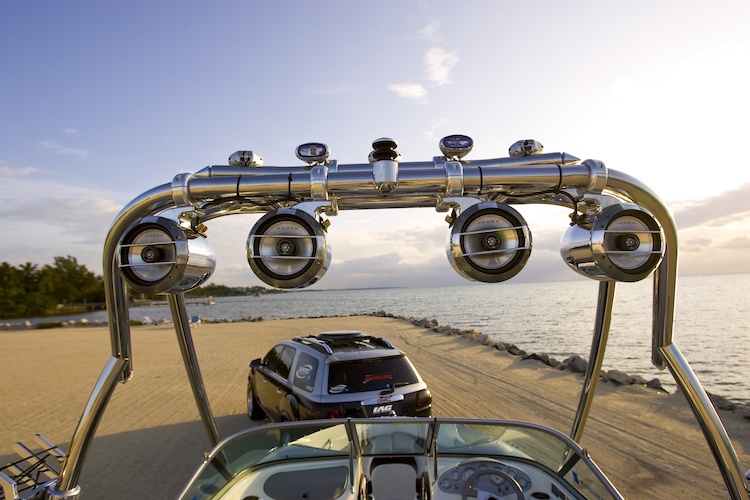 Name That Tune
7. "Where the Boat Leaves From" by the Zac Brown Band
You know the feeling: It's 4:45 p.m. on Friday, your buddies have the coolers stocked with ice and brewskies, and you'll climb over traffic to get to the marina. Because, as the song goes, that's where the boat leaves from.
8. "Pontoon" by Little Big Town
It's hard not to love a song that's about the everyday boats on lakes all across America where families and friends gather every weekend. Three cheers for Little Big Town and their homage to the pontoon.
9. "Orinoco Flow" by Enya
Anyone who was alive in the 1980s remembers the catchy lines that repeat the words "let me sail, let me sail." Bet your pals $5 that they can't name the actual song title, even if they can sing every word of the chorus.
10. "When the Ship Comes In" by Bob Dylan
The master of poetry and song released this single on his album "The Times They Are a-Changin'." It's forever entwined with the spirit of that era: Dylan and Joan Baez performed it together at the March on Washington in 1963.
11. "Sail Away" by David Gray
You may better remember David Gray from his single "Babylon," which hit No. 1 on Billboard's Alternative Songs chart in 1999. "Sail Away" was on the same album, "White Ladder," with Gray crooning, "Sail away with me honey."
12. "Captain Jim's Drunken Dream" by James Taylor
No less than Art Garfunkel contributed vocals on this song when Taylor was in the studio recording it. "Shower the People" became the big hit on the album, with this song appearing on side two.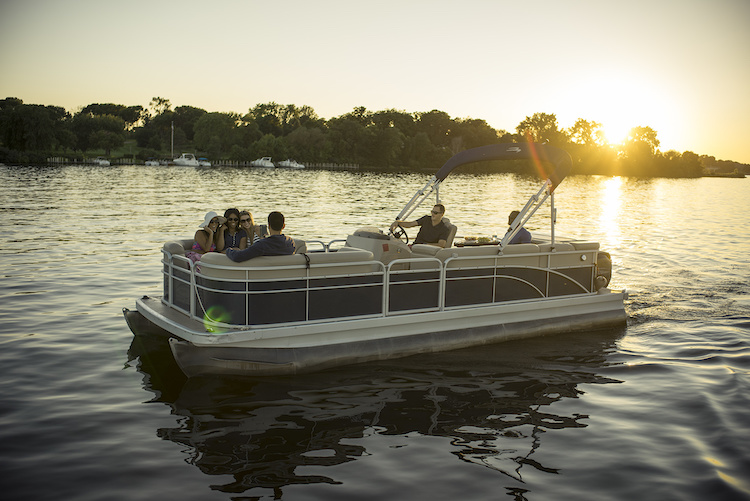 The Real Deal
13. "The Downeaster Alexa" by Billy Joel Longtime
Boater Billy Joel is often seen out cruising on New York's Long Island Sound and its environs, which inspired him to write this tune from the perspective of a fisherman who was having trouble paying the bills.
14. "The Wreck of the Edmund Fitzgerald" by Gordon Lightfoot
Commemorating the sinking of a carrier ship on Lake Superior, this song was written with an eye toward historical accuracy. Lightfoot changed some lyrics for live shows after new information about the sinking was uncovered.
15. "Boats" by Kenny Chesney
Chesney sings about Ol' Joe and his Boston Whaler in this song, which evokes the true love of boating that we all feel—no matter how much of a pain in the neck (and back) the actual boat can sometimes be.
16. "Sinking of the Reuben James" by Woody Guthrie
The USS Reuben James was a destroyer that bears the sad distinction of being the first U.S. Navy ship sunk in Europe during World War II. In this song, Guthrie immortalized the crewmen who died fighting for freedom.
17. "Pay Me My Money Down" by Bruce Springsteen
This originally was a work song that could be heard on the docks, and that later was popularized by Pete Seeger. Springsteen released his version in 2006—on the only album he ever made of material he didn't write himself.
18. "Mutiny" by William Elliott Whitmore
Absolute rage comes through with an eerily honest quality in this song about a crewman planning a mutiny against a drunken captain. The ending is R-rated language that you'll want to keep away from the kids.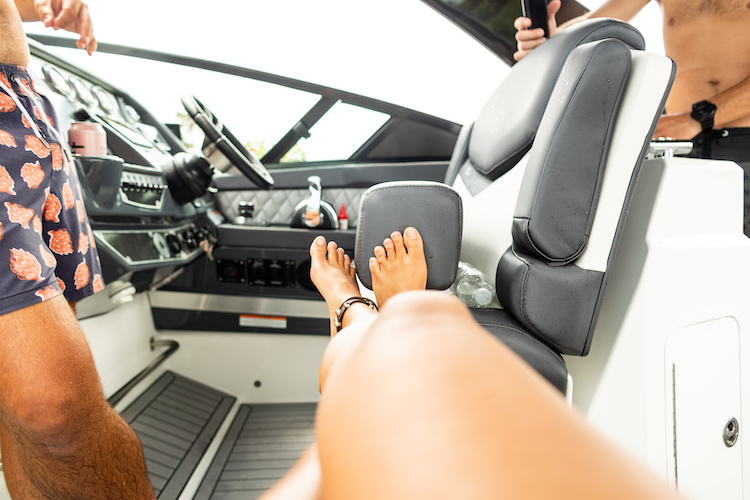 Karaoke Jams
19. "Ride Captain Ride" by Blues Image
How this song only made it to No. 4 on the charts is a true mystery, given that its chorus, introduced to the world in 1970, is still on the tip of countless tongues today.
20. "Sloop John B" by the Beach Boys
When they took a break from singing about California surfers, the Beach Boys recorded this ditty based on a Bahamian folk song. It made it to number one in numerous countries, including Germany, South Africa and New Zealand.
21. "I'm Your Captain" by Grand Funk Railroad
At 10 minutes strong, this is the longest studio recording that Grand Funk Railroad ever did. It's not quite as long as the 13-minute "Pirates" by Emerson, Lake & Palmer, but it'll do just fine for a karaoke finale.
22. "Come Sail Away" by Styx
Go ahead: Try to name another song that has made as many TV-show appearances as this one, whose credits include "South Park," "ER," "Glee," "The Goldbergs" and "Freaks and Geeks."
23. "Brandy" by Looking Glass
You may know all the words to this one, but we'll bet you didn't know that Barry Manilow reportedly changed the name of his own song of the same name to "Mandy," so fans wouldn't get the two tunes confused.
24. "Southern Cross" by Crosby, Stills and Nash Stephen
Stills based this song on "Seven League Boots," adding lyrics and a chorus about a boat trip he took after his divorce. He says the song is about the power of the universe to heal—something every boater knows to be true.
Read Next: Find Local Boat Rentals Near You
---
You May Also Like: