Editor's Note: Due to the effects of Hurricane Dorian, the Tampa Boat Show has been moved to October 25-27, 2019.
The Progressive Tampa Boat Show is scheduled to take place October 25-27 at the Tampa Convention Center, bringing with it all kinds of new marine products, hands-on educational seminars and, of course, boats—motor yachts, personal watercrafts (PWCs), powerboats, fishing boats and more from hundreds of boat brands and manufacturers.
And that's just the beginning. All around the convention center and in this part of the city known as "The Big Guava," Tampa offers restaurants, culture, activities and nightlife that can make visiting the boat show for a day or two part of a one- or two-week vacation for the whole family.
Read our Boat Shows Beginner's Guide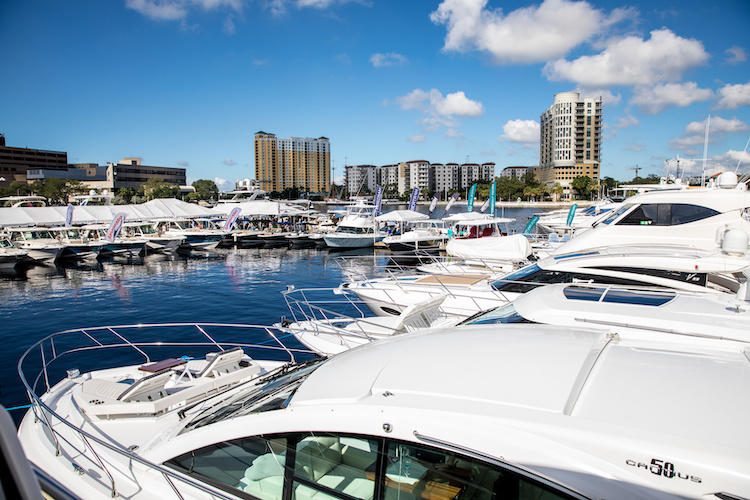 Nearby Restaurants & Bars
Great food and views begin just steps away from the convention center at The Sail, a 360-degree waterfront restaurant and bar that has live music about once a week. The place is a magnet for dog lovers thanks to its all-day "Yappy Hour," which includes bowls of water, biscuits and $4 cups of dog-friendly ice cream. The menu for humans ranges from mahi smoked fish dip to grilled grouper sandwiches, and one of the signature cocktails is the Riverwalk Runner, made with a combination of Captain Morgan and Cruzan rums.
For more varied fare, restaurants are all around the convention center area, no more than a few minutes' walk or a cab ride away. Bulla Gastrobar offers a contemporary take on Spanish tapas, with seasonal menus that can be as eclectic as chorizo-stuffed dates and jalapeno ceviche. Harpoon Harry's Crab House has a menu much like you'd expect from the eatery's name, featuring roasted gulf oysters, stuffed hogfish, and shrimp and grits. Yah Mon is an elegant Caribbean eatery serving up curry goat, brown fish stew and jerk chicken pasta. The Pint and Brew has sandwiches, pizzas and four kinds of macaroni and cheese (one made with pulled pork) on the menu, along with about 30 beers on tap, including the hilariously named Old Elephant Foot IPA from the local Tampa Bay Brewing Company.
At night, head to Hattricks Tavern, a sports bar for craft and local beers, burgers and wings, and the big games on the big screens. The Yeoman's Cask and Lion is a British-themed pub serving craft beers and hosting live music several nights a week. A bit farther afield on the waterfront is the Columbia Café, whose drinks menu includes a whole series of Spanish-style family wines made with tempranillo, chardonnay, cabernet sauvignon and other grapes. You can also order sangria made tableside, tinto or blanco, depending on your mood.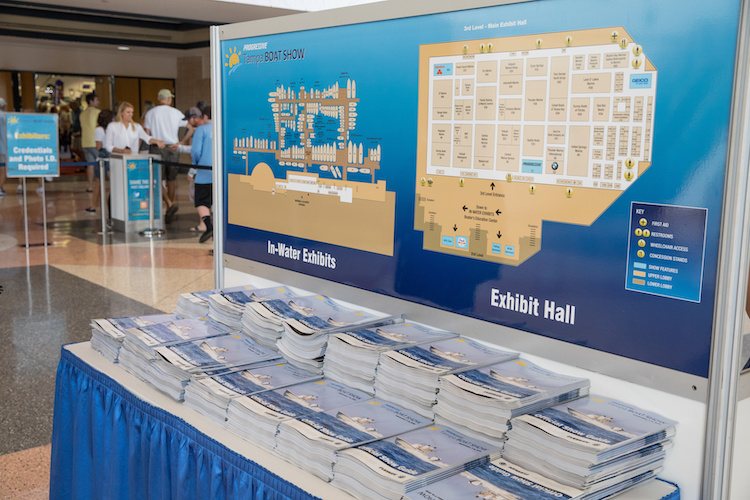 Local Cultural Attractions & Activities
Culture also awaits in Tampa, starting at the Florida Museum of Photographic Arts. The very building that houses this museum is a work of art unto itself: Known as the Cube, it has a six-story atrium surrounded by glass. Exhibitions change with the seasons, and can include pieces such as winners from international photography competitions.
Another building that's worth seeing just for its own beauty is the Tampa Theatre, which was one of America's most elaborate movie palaces when it opened its doors in the mid-1920s. Today, it's a nonprofit venue that hosts about 600 events each year, including live concerts, new and classic films, and more.
The Tampa Museum of Art is in this area too, with collections in antiquities, prints, photographs, photography, painting and new media. Modern and contemporary pieces are featured throughout the building, with an eye toward appealing to various tastes.
For smart culture with kids, head to the Glazer Children's Museum and its interactive learning laboratory. Kids can play in ways that teach them about art, banking, farming, engineering, firefighting, veterinary medicine and more. The whole idea is to play with purpose.
And when you're ready to get back out into the sunshine and onto the water, the Tampa Bay Waterbike Company has single and tandem waterbikes for rent. Kids are welcome, too. Riders can set their own waypoints, no matter whether they want to look at glamorous waterfront homes off Bayshore Boulevard or head out in search of dolphin in Hillsborough Bay.
The point is this: The Progressive Tampa Boat Show is big, and it's a great event for the whole family to enjoy, but it also can be just one facet of a fantastic getaway that makes the most of everything the city has to offer. Go for the boats and stay for the fun, whether it's for a few days or a few weeks. There's plenty to see and do.
Visit the Official Progressive Tampa Boat Show Website
---
Interested in buying a boat or learning more about boat shows? Read...