Norwalk Boat Show Guide 2019
While September means the start of school, it also means that boat show season is officially here. One of the largest shows in the Northeast is the Progressive Norwalk Boat Show. It drops anchor from September 19 to 22, at Norwalk Cove Marina. More than 300 boats, from center consoles to large yachts as big as 70 feet, will be in the water. If you've never attended it before, between the boats and thousands of boating accessories, there's plenty to see. There's also plenty to do—true hands-on experiences at the show, plus fun in the city of Norwalk itself. Here are three not-to-miss activities at the Norwalk Boat Show, along with three local attractions.
Read our Boat Shows Beginner's Guide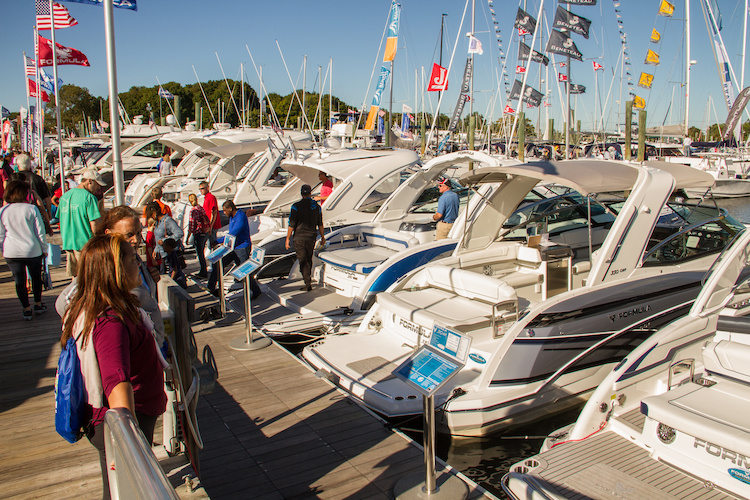 6 Things to Do at the Norwalk Boat Show
1. Try It Cove
Does stand-up paddleboarding appeal to you, but you've never attempted it? Here's your chance—along with the opportunity to learn kayaking and canoeing. Try It Cove is for your inner watersports enthusiast to come on out.
2. Boat-handling Classes
 The BoatUS Foundation and the U.S. Coast Guard are teaming up to offer training on the water, for all experience levels. You'll master basics like steering, departing the dock, and safe navigation. Two different courses are offered daily, three hours each, including a women-only class.
Reserve Your Spot at a Boat-Handling Class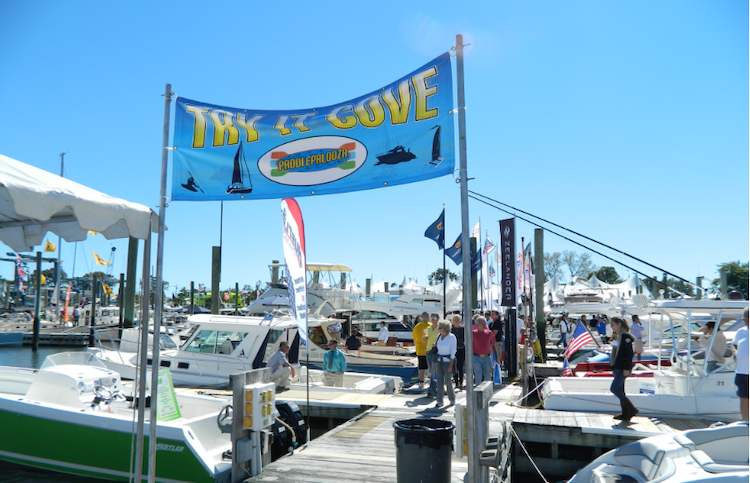 3. Toy Boatbuilding
 Budding boat designers and naval architects can assemble their own work of art, thanks to wood, glue, and of course their boundless imagination. The Kids' Build-a-Boat area is open every day of the show.
4. Maritime Aquarium
The city of Norwalk is on Long Island Sound, so the Maritime Aquarium focuses on the species in its waters. Located less than 10 minutes from the show by car, the aquarium has live animal encounters, shark feedings, and cruises on the Sound.
5. Sheffield Island Lighthouse
A 45-minute water taxi ride, picked up down the street from the aquarium, takes you to this lighthouse, dating to 1968. Expert guides share its history as you walk through the 10 rooms. Afterwards, enjoy shelling on the beach, or looking for ospreys along the nature trail.
6. Dine at Washington Prime
OpenTable restaurant-reservation users rate Washington Prime tops for its steak and seafood. Near both the aquarium and the lighthouse pickup point, its housed in a former iron factory. Try to get a table on the patio, with a water view.
Visit the Official Progressive Norwalk Boat Show Website
---
Interested in buying a boat or learning more about boat shows? Read...