Fort Lauderdale Boat Show Guide 2019
With more than 1,500 boats from about 10 feet to well over 300 feet long and more than 1,200 exhibitors, the 2019 Fort Lauderdale International Boat Show is one of the biggest events of its kind in the world. FLIBS, as it's commonly known, is also the world's largest in-water show, with six miles of floating docks across seven locations. An exhibition like this could easily be overwhelming if you've never visited before. Fear not, we have tips to help you get around efficiently, as well as recommendations on what to seek out both inside and outside the show perimeter.
Beginner's Guide to Boat Shows: What is a Boat Show?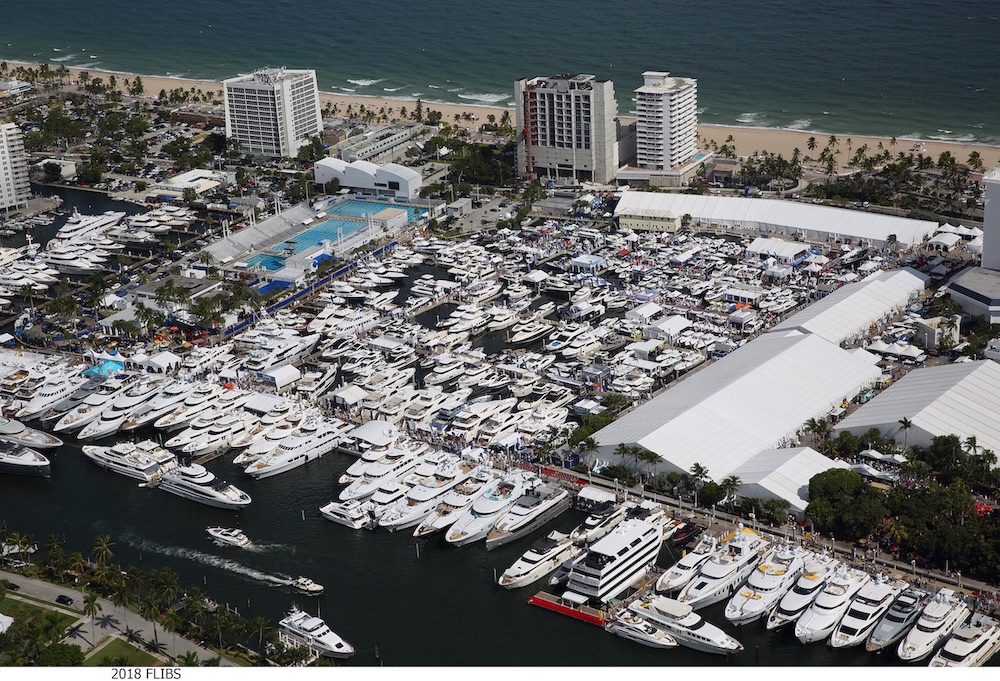 6 Things to Enjoy at the Fort Lauderdale Boat Show
1. Trains, Planes, and Automobiles
Since FLIBS spans seven locations, including the convention center, Pier Sixty-Six marina, and the Bahia Mar marina, the show staff has several transportation options so you can get from one place to another. They include shuttle buses and water taxis. There are also designated parking garages, as well as Uber and Lyft drop-off points.
Check out the official boat show website for full details on these, as well as Brightline train discounts.
2. Kids Fishing Clinics
Get your kids hooked on fishing at the Hook the Future clinics on November 2 and 3. The clinics are open to youngsters and teens from ages four to 16. The program promises to be educational as well as entertaining.
3. AquaZone
If you like kayaking and stand-up paddleboarding, or are curious about trying them, this is for you. The AquaZone, located at the convention center, has product demos and representatives on hand to show you the ropes. Look for special appearances by stand-up paddleboard yoga professionals, as well as Flyboard world champion Kristen Smoyer showing off cool moves.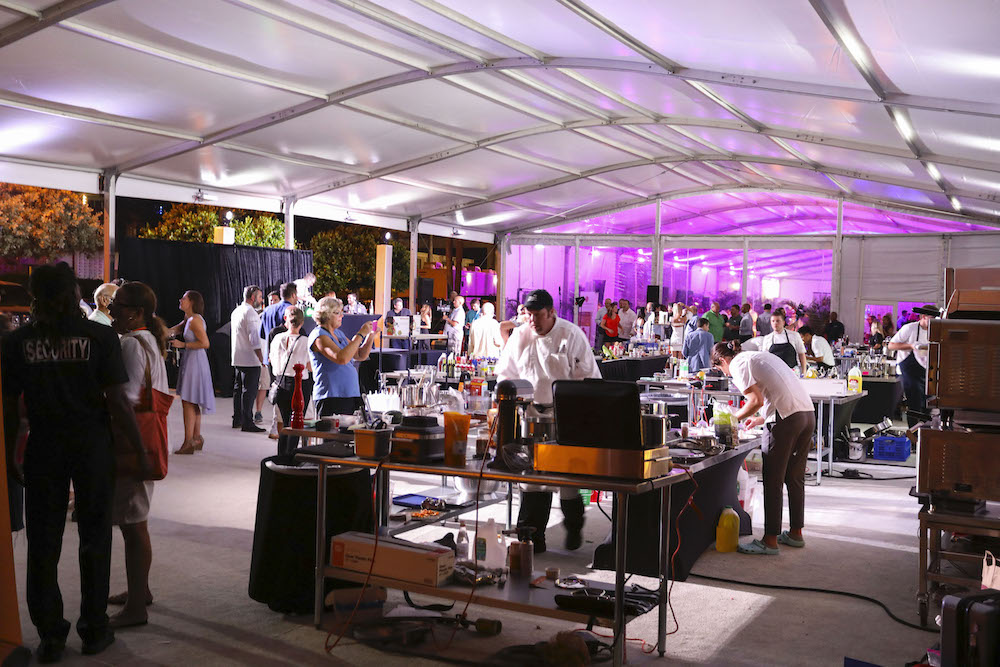 4. Fine Dining and Fundraising
The second-annual yacht chef competition on November 1 lets you sample delicious creations from four top superyacht chefs, along with craft cocktails from luxury purveyors. Simultaneously, it's a fundraiser for the victims of Hurricane Dorian, benefitting the Mission of Hope and ONE Bahamas Fund.
5. Surf and Sand Meets Steak and Seafood
If you'd rather dine outside of the show, Fort Lauderdale has an abundance of great restaurants. Naturally, several have outstanding views. Run, don't walk, to S3, on North Fort Lauderdale Beach Boulevard. It's oceanfront dining with a casually elegant ambience, and the menu offers fresh fish, great steaks, and a sushi bar to boot. Live music on Friday and Saturday nights, as well as Sunday afternoons, too.
6. Hip Heart of the City
No visit to Fort Lauderdale is complete without hitting Las Olas Boulevard. It starts right at A1A, where the beach is, and has hundreds of colorful buildings. In fact, more than three dozen dining options, plus art galleries, museums, and 120 shops line both sides of the street.
Learn more by visiting the official Fort Lauderdale International Boat Show website.
Read Next: Boat Show Buying Tips
---
You Might Also Like:
Editor's Note: All images courtesy the Fort Lauderdale International Boat Show.