Whether your home state—or the state you happen to be visiting—has hundreds or thousands of miles of coastline, you have an amazing advantage over landlubbers. You can arrive in style at a dockside restaurant. There's simply nothing better than pulling up to an eatery in your own boat. Equally advantageous, you rarely, if ever, have an issue "parking."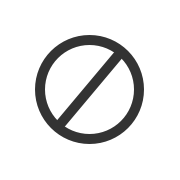 So, how do you find great places to dock and dine near you, and what should you expect from the experience? Here's a primer to prepare you.
How to Dock and Dine
Search online to find waterside restaurants in your area.
Call ahead.
Ask for docking directions, and inquire about docking fees.
Follow the signs when you arrive.
Enjoy the experience and continue to explore new establishments!
Boating Etiquette: Marinas, Fueling & Dockside Dining
Finding Dockside Restaurants
Google is your friend here—type "dock and dine" into any search engine, and chances are you'll get plenty of results touting the best restaurants in your area. You may even see listings for neighboring states—perfect to put on your must-visit list, which surely will grow once you experience the fun.
Another option is to use a marine navigation app on your smartphone to explore local waterside restaurants and dining locations that may be close by.
Explore Restaurant Details: Docking Directions & Fees, Reservations, Hours
Due to COVID-19, some eateries may offer takeout only, while others might be closed. The same is true during the changing seasons. Make sure you know before you go.
Additionally when you call the restaurant, ask if it has its own dock, which may require tying up side-to the pilings. Find out if you need to reserve a time to get space. In the case of an adjacent public marina, you might get free or discounted dockage. Regardless, also ask the marina if you need to reserve for the time you wish.
Follow the Signs—and the Rules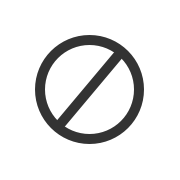 Oftentimes dock and dine establishments post signs on pilings informing boaters that shoes are required, among other dress-code policies. Note, too, any references to time limitations; after all, other boaters may want to dine that night.
Enjoy the Experience
Numerous dock and dine destinations offer more than simply culinary delights. In fact, they're within walking distance of great shopping, museums, historic sites, and more.
Key West eateries, for example, attract hundreds of boaters for the famous sunsets. Farther up the coast in New York, meanwhile, Montauk and Sag Harbor attract as many small boats as they do mega yachts, perfect for people-watching and celeb-spotting. And if you're looking for other popular locations to explore, be sure to check out our list of the 10 Best Boating Destinations.
---
You May Also Like: