You may have traveled to a distant boat show and made a purchase (if you did, we hope you read up on Boat Show Buying Tips first!), you may have heard about a special deal on a distant boat, or you may have bought a boat manufacturer-direct. In any of these cases, there's a good chance you'll now need to arrange for shipping your boat to your home or marina. That may seem like a big deal but in truth, long-distance boat deliveries are fairly common and are easy to arrange.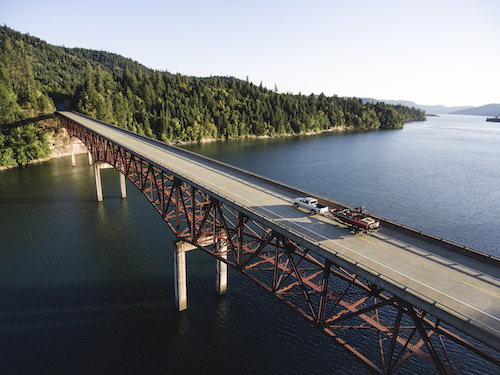 Depending on the size of the boat, one of four methods are usually used to ship a boat:
Shipping a boat on its own trailer
Shipping a boat over land with a professional boat hauler
Shipping a boat on its own bottom
Shipping a boat on a yacht transport ship
Shipping a Boat on its Own Trailer
If you bought a boat-motor-trailer package you're in luck, because you may be able to handle the delivery all by yourself for nothing more than the cost of fuel and your own time. Naturally, this means you'll need your own tow vehicle capable of hauling the load. Otherwise, renting a truck is always an option. But if you don't have the time nor experience to feel comfortable trailering the boat yourself, we'd recommend hiring a pro. Meanwhile, read up on Boat Towing and Trailering so when the rig arrives, you'll be prepared for shorter tows to the ramp and back.
Learn More in Boat Trailer Laws, Rules & Regulations
Shipping a Boat Over Land
Most boats get shipped over land, and even many which have their own trailers get parked on a flat-bed or a larger multi-boat trailer for delivery. There are, however, some very specific constraints on shipping a boat down the highway. All boats hauled over land must:
Be no wider than 12'0".
Be no taller than 13'6" (though in many cases bridges, towers, masts, and similar parts can be removed prior to shipping).
Be ready for pick-up and have a destination where there's at least 14'0" overhead clearance, for loading and unloading.
As long as your boat meets all of these requirements, you can have it delivered over land by a professional. Naturally, this will cost a bit more than trailering the boat home by yourself, but costs aren't prohibitive. Just how much the final figure will be depends on the size of the boat, the distance you need to ship it, and the value of the boat (which can affect insurance costs). Due to all these varying factors the price range is rather huge—overland shipping costs for a boat may be measured by the hundreds of dollars, or it may cost thousands of dollars.
Shipping a Boat on its Own Bottom
In the case of large boats and yachts, the best way to ship it may be on its own bottom. Again, this is an endeavor you may want to take on yourself. In fact, many new boat owners make an adventure out of delivering their own boat to their home port by taking a trip up the Intracoastal, or making a long cruise from the manufacturer's home town. But depending on the distance, the time investment can be prohibitive. More commonly, boats that are shipped on their own bottom are delivered by a professional delivery captain. In the case of very large boats and yachts, additional crew may be in order.
Shipping a boat in this way does create some special considerations that need to be taken into account.
You may need to purchase special insurance, outfitting the captain and crew with provisions and/or accommodations for the trip may be necessary, and in many cases you'll be expected to pay for flying the captain and crew home after the delivery is complete.
Since this sort of delivery takes place on the water, you also have to be prepared for unpredictable weather, mechanical issues, or other factors that can cause delays.
If the boat and crew get stuck in a distant port for days at a time due to a hurricane, for example, you'll need to have a contingency plan in order.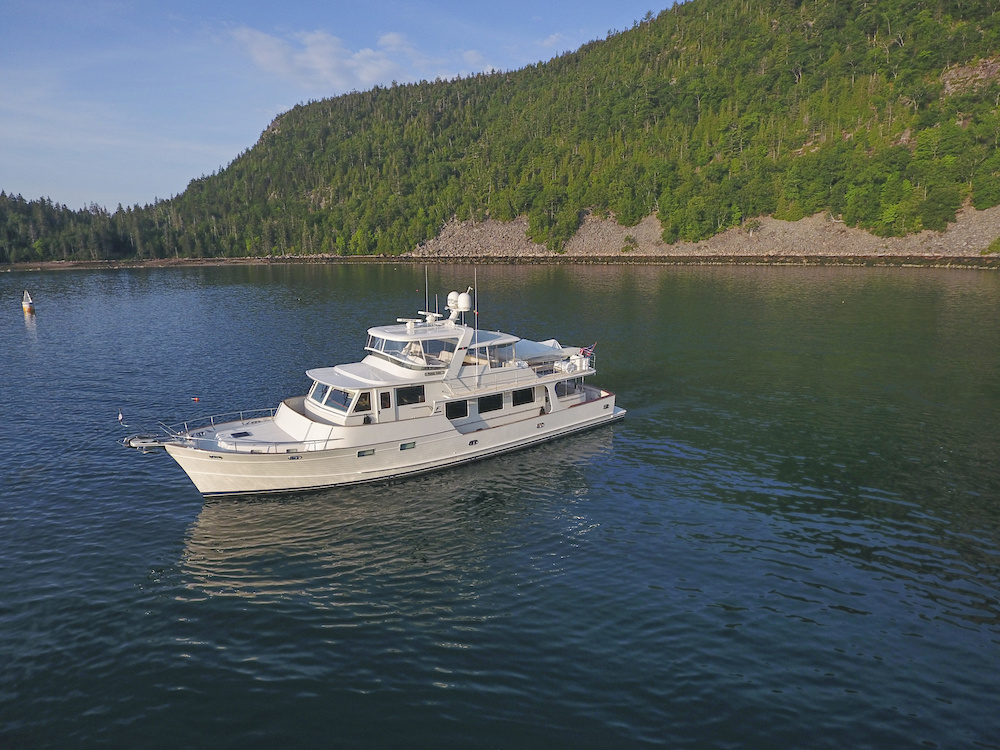 Shipping a Boat on a Yacht Transport Ship
In the case of very large boats and yachts that are headed for long journeys or international destinations, shipping via a yacht transport ship may be the best option. These cases are comparatively rare, and as one might expect, significantly more expensive (costs commonly run into the tens of thousands of dollars). Obviously, you'll need to book space aboard a ship, which usually means working through a "freight forwarding" company (called an "ocean transport intermediary," or OTI), or a "non-vessel operating common carrier" (NVOCC). These are companies that specialize in reserving space on ships, and handling all the paperwork and logistics that go along with it.
No matter how large or small your boat may be, one of these boat transport options will fit the bill. And once that sweet new ride gets to its new home one thing is for sure: you'll be one happy boater.
Read Next: Towing & Trailering Guide
---
You Might Also Like: