Before you tow your boat down the highway, be sure you know all of the laws and regulations concerning trailers. The laws regulating the private use of trailers, including trailered boats, are determined by each state, and there are some key differences in those regulations state-to-state. Your first step should be to research the laws for your state and any other states in which you may be towing your boat. This information is available from your state department of transportation.
Explore the Towing & Trailering Guide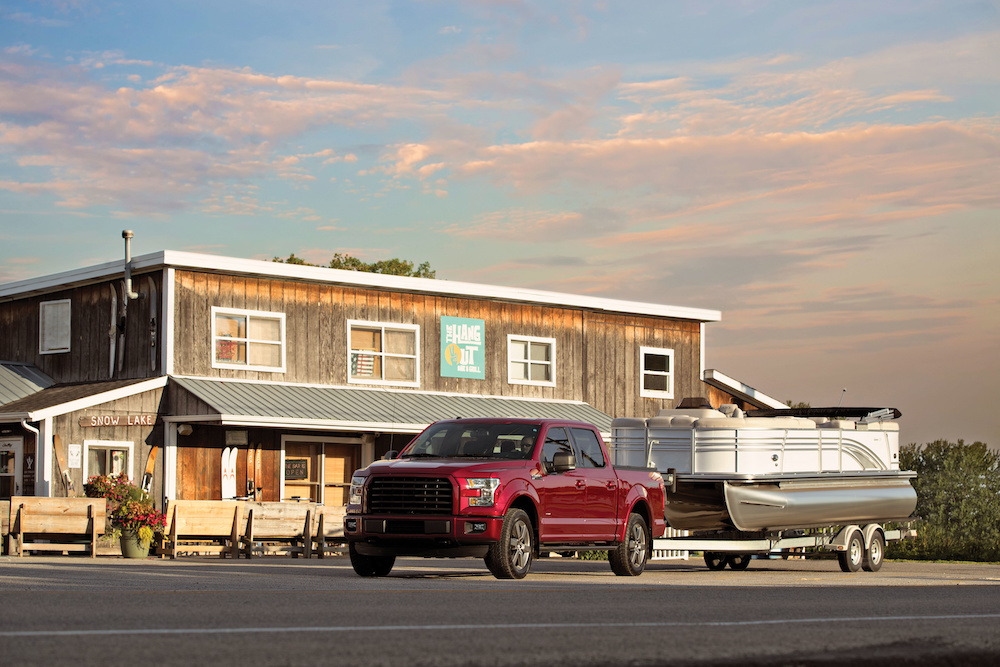 Trailer Weight
For your own safety you need to make sure your tow vehicle is capable of towing your boat. The weight of the boat and trailer is also considered in some towing regulations. The vehicle owner's manual will have a chart indicating the maximum trailer weight and the Gross Combined Vehicle Weight (GCVW).
The best way to know your trailer weight is to take the boat and trailer to a scale at a truck stop.
For a small fee, it will weigh the trailer.
You want to take the weight of the trailer off the vehicle hitch, and weigh the boat and trailer with the boat fuel tank full and all the gear (coolers, etc.) you usually have in the boat.
For a margin of safety, it's good to not exceed 80 percent of the vehicle's maximum towing weight. The GCVW is the weight of the boat and trailer plus the weight of the tow vehicle, passengers and gear, so for this weight park the entire rig on the scale.
After you know the boat trailer weight, you can check the VIN sticker on the trailer to make sure that trailer and its tires are rated to carry the load you've got on it.
Most manufacturers are careful to provide a trailer with plenty of capacity for the boat, but if you are carrying a lot of gear you could be cutting it close. If you are buying a used boat you'll want to check the trailer capacity before buying.
Trailer Width
In most states a trailer more than 8 feet 6 inches in width is considered a "wide load" and subject to a number of regulations, such as special permits, flags or banners, and limits on when the trailer can be on the road (no weekends in some states, for example).
Trailer Length
Maximum allowed trailer length varies state-to-state, from 30 feet to 60 feet. States also stipulate the combined length of the tow vehicle and trailer, which ranges from 50 to 85 feet. If your rig is over-length, you may still be able to tow with an over-size load permit and some restrictions.
Trailer Brakes
The most-common law requires any trailer weighing more than 3,000 pounds to have brakes, but some states have no rule regarding brakes and others require brakes on all trailers. For trailers with more than one axle, some states require brakes on all axles, some require brakes only on a single axle.
Trailer Lights
Trailer manufacturers equip trailers with lighting which meets Federal Department of Transportation regulations. It's up to you, of course, to make sure all of your lights are working any time you hit the road, so always check tail, brake and signal lights before each trip.
Speed Limits
Some states have a lower speed limit for vehicles towing any trailer, and that limit may vary by the length or weight of the trailer. It never hurts to slow down anyway – you'll have more time to anticipate trouble ahead, a shorter stopping distance, and may also improve your fuel economy.
Read Next: How to Backup a Trailer & Launch Your Boat
---
Looking for more boat owner resources? Read...