Travel is booming as the pandemic rounds the corner and everyone wants to leave the confines of lockdown behind. Of course, international travel is still tricky, so destinations in the U.S. are bracing for a year of visitor volume that hasn't been seen in a long time. Included in domestic travel is boat and yacht charter. If you're a first-time charterer, ask yourself a few questions before booking what could be the best time of your life.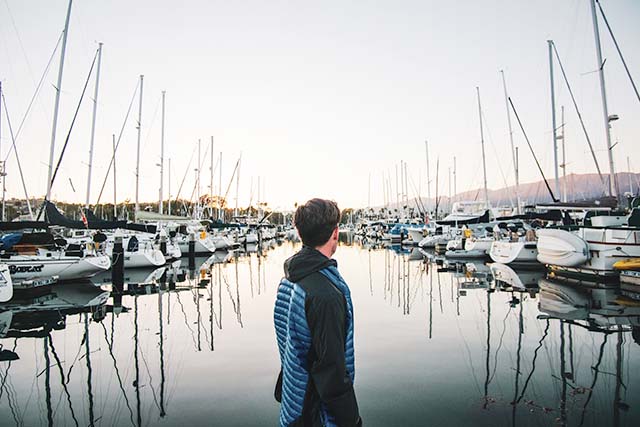 Type of Charter
There are many types of charter and the right one for you will depend on your interests and your level of experience. For example, you may want to go bone or deep-sea fishing and hiring a boat with a local captain will bring you to angling hotspots quickly without you needing much experience. Do you want to sail? There are charter companies with fleets of sailboats in varying sizes. If you're an experienced sailor, you can charter a bareboat where you'll be the captain creating the itinerary, and managing all the sailing, anchoring and caring for the boat yourself. If you'd like to sail but don't quite have the skills, you can hire a crewed charter with a captain to manage everything for you. The same principal applies to motorboats that can be chartered crewed or bareboat.
You need to ask yourself what do I want to do and what is my skill level to manage the adventure?
Length of Charter
You can charter a boat for a few hours or several days. You can celebrate a birthday with a harbor cruise on a 50-foot motoryacht or take a sailboat out to explore anchorages and harbors for a week. Most companies will have a minimum charter time. 
You need to ask yourself how much time you want to spend on a boat at a stretch. Some people feel they could live on one while others will have their fill in an afternoon. If your family gets bored, sick or uncomfortable on a boat quickly, a day charter may be plenty. If you're booking a full vacation, a week or two on a sailboat may be just the ticket.
Location of Charter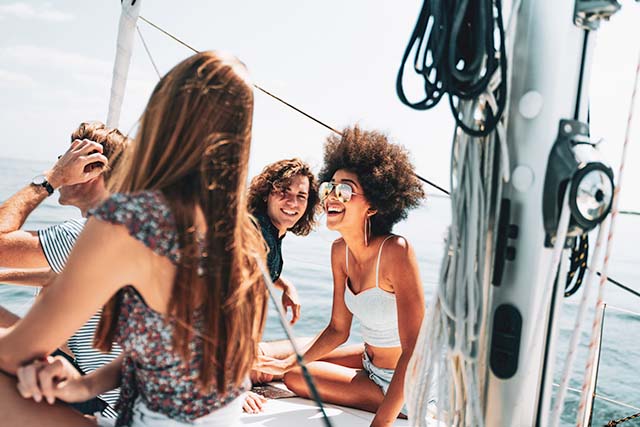 Location is where it gets interesting because the U.S. is a big country with lots of options. If you want to fish the flats, consider Florida. If you want to sail over a summer weekend, consider charter companies in the Pacific Northwest, the Great Lakes, Newport in Rhode Island or Maine. Major charter companies are bringing their fleets up from the Caribbean to Key West and the U.S. Virgin Islands so you can sidestep international travel and its restrictions. California and Florida offer near year-round boating so whenever the urge strikes you, you can opt for a boating getaway.
The choice of location will have to do with more than just weather. Think about who will be with you: It's hard to sail in blustery conditions with small kids aboard. If anyone in your family gets seasick, consider a harbor or river cruise rather than coastal sailing. Do you want to fly to the destination even if it's a domestic flight, or would you be more comfortable at boating locations you can reach by car?
You need to ask yourself – who will be coming along and where do we all want to explore?
Budget 
Your wallet will determine much of the kind of charter you're looking for. Crewed charters are more expensive than bareboats because you pay for experienced personnel to run the boat. Motoryacht charters can be more expensive than outings on small sailboats but that varies with location, duration, age of boat and season. High season charters are more expensive than low or shoulder season rentals because prices rise at peak demand. Don't forget to tip the crew on fishing or crewed charters since they'll be working hard to create a unique experience for you.
Some boat rental companies work on a membership model where you join the club and then are eligible for free or discounted boat time. For example, if you join Freedom Boat Club, you can use their boats (at multiple locations around the country) for a full day at no or low additional cost.
You need to ask yourself how much you have to spend and if chartering will be an occasional pastime or if it would make sense to join a club and benefit from specials and discounts. 
Expectations and Goals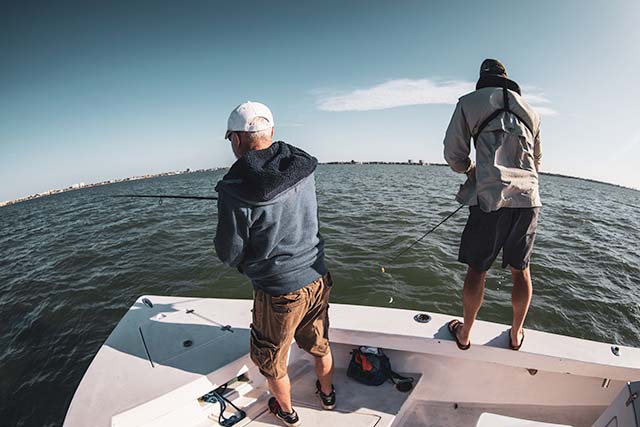 Every plan begins with a goal. If you don't know what you want from a day of fishing or a week of sailing, it' hard to make the most of the time. It's not just your expectations that play a role. Ask your kids what they're looking forward to the most. Does your spouse want to relax or actively participate in the charter? Are your friends looking for a party, exercise on paddleboards or a chill in a serene anchorage?  Get everyone's input before settling on a charter.
You need to ask yourself. How do I define a successful boat outing and what will best meet those expectations. 
Asking yourself a few questions will help guide you to the various charter companies and day rental outfits that will provide the best experience. It won't take long to consider these points, but it could make a huge difference in your day or week of charter.