You think you want to sell your boat? We certainly hope that's only because you already have the next one picked out (if not, be sure to browse through out Boat Finder). But no matter the reasons, you probably want to know how to sell your boat fast, learn used boat trade in value, or perhaps learn how to sell your boat on consignment. Here are some hints and tips for trading in or selling your boat, so that you can get your next one asap.
Selling Your Boat
Once you've decided to sell your boat, you have several different options:
Selling the boat yourself
Selling your boat through a broker
Trading in your boat for a new one
Learn More: How to Sell Your Boat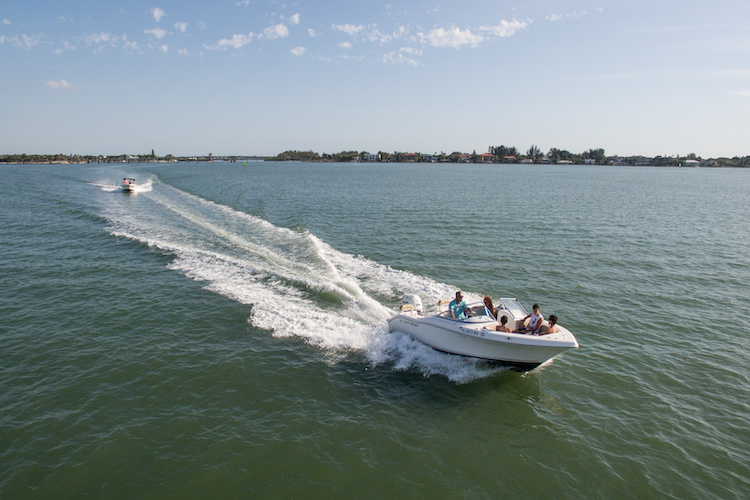 Selling Your Boat Yourself
Many people decide to handle the sale of their boat for one simple reason: that way, you can sell your boat without commission costs cutting into the proceeds. If you're going to handle the sale of a boat on your own, you need to decide:
Where to sell the boat
When to sell the boat
Pricing Your Boat
Pricing a boat is often the toughest part of selling it. You can look up blue book trade in value for boats as well as retail values, but you have to realize that boat values can vary wildly depending on how much and how hard they've been used. Book value is, at best, a rough guideline. Looking at similar boats online and in classified ads can also help you get an idea of the right price range. After settling on a number, be prepared to adjust it if a lack of interest makes it clear that the market won't bear what you're asking.
Where to Sell
These days you can sell your boat online. Which is the best website to sell your boat? That can vary regionally, so consider local exchanges and websites as well as national marketplaces. However, don't discount the idea of parking the boat in a high-visibility area with a for sale sign on it. You never know who might pass by and get tempted, and the best place to sell your boat could be right in your own driveway.
Here's a few popular online marketplaces for selling your boat:
When to Sell
Early spring and late fall are usually the best times to sell a boat. In the spring they usually bring a slightly better price, though, since buying in the fall means someone may need to line up and pay for boat storage before they even get to use the boat.
Boat Brokers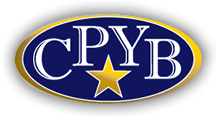 Working with a broker is an attractive option, because you turn the sale over to a professional. He or she handles the important and time-consuming legwork of identifying buyers, drafting and placing ads, arranging sea trials, negotiating the best sales price, and handling the transfer of funds, all for a percentage of the sale. To make sure you enlist a true professional, however, be sure the broker is a member of the Yacht Brokers Association of America or is a Certified Professional Yacht Broker.
Trading In Your Boat
Trading in a boat at your dealer is another simple solution. It eliminates all the work on your part and if there's a thing or two that needs sprucing up, the dealer's got the staff to take care of it. There are tax advantages to trading in, too. In most states, you only pay sales tax on the new boat price less the value of the trade-in. And since dealerships take trades all the time, figuring out the boat trade in value is usually a short process. Wait a sec—this is when most of us will be thinking "just what is the trade in value of my boat?" The best way to get an initial idea is by reading our guide on Boat Values and Prices, which will help explain the use of NADA guides (again, remember they merely provide a very rough ballpark estimate).
There's one more thing to remember about boat and motor trade in value: when you sell your boat for cash you may have a problem if its value doesn't cover an outstanding loan. But when working with boat dealers that take trade ins on a regular basis, they may know how to make an arrangement work even when trading in a boat you still owe on. And once you have the value of your boat nailed down you can use our Boat Loan Calculator with trade in value backed out, to determine what the monthly payments will be.
Finding a Dealer

All boat dealers are not created equally, but you can make sure you find a reliable one by looking for a Certified Dealer. Dealerships that earn Marine Industry Certification have made a commitment to your complete satisfaction, and abide by a Marine Industry Consumer Commitment that ensures fair and equal treatment for every single customer.
Visit our Certified Dealers page to find dealers in your area.
Prepping Your Boat
Whether you plan to sell your boat for cash, through a broker, or trade it in, all boats need a little prep work. Most important is simply cleaning and waxing it – make the boat appear attractive, and you're likely to get more lookers and a better offer. Of course, you'll also speed a sale by having the boat in tip-top mechanical condition.
Paperwork & Legal Issues
When you go to sell your boat or swap it out with boat dealers that take trade ins, it's important to first make sure you have all your paperwork in order. Having the title is the most important thing, and if your boat has a trailer you'll need the title and registration for it as well. You should also have maintenance records, to prove that the boat and its powerplant(s) have been properly cared for.
Frequently Asked Questions
How to sell your boat fast?
Get some selling your boat tips by checking out How to Sell Your Boat.
How to sell your boat online?
All of the online marketplaces have step-by-step instructions that will walk you through listing your boat. One tip: include as many photos as possible, so prospective buyers get the best possible idea of the boat's condition before the make a trip to see it.
How do you sell your boat privately?
It's no different than selling a car or any other legally registered item. Just find a buyer, make a deal, take payment, and sign over the title.
Where can I trade in my boat?
If you're wondering, "where is a boat trade in near me?" the answer is usually as easy as finding the nearest boat dealership.
Can you trade in a car for a boat?
In most cases the answer is no, because boat dealers are accustomed to trading in boats, only. There are, however, some rare exceptions.
How much is my boat worth on trade in?
Looking up book value with the NADA (which is basically a car and boat trade-in value guide) and checking listings for similar boats is the best way to find this out.
---
Looking for more advice on boat ownership? Read...