Affordable Boating: Myths & Tips for Buying a Boat
The idea that owning a boat is an expensive endeavor is a misconception. Just like automobiles, boats are available across a wide price range, and the cost of owning and operating a boat is likely less than you imagine. Regardless of your boating lifestyle, there are a few ways that you can keep costs in check. 
Likewise, you'll want to be sure you understand some of the common myths about buying a boat and owning a boat.
Thinking About Buying a Boat? Find Yours Today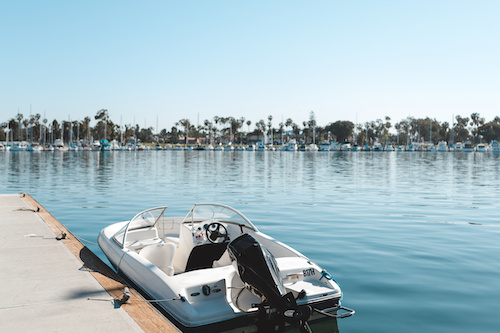 Boating on a Budget
Save, Save, Save
Save for your boat and pay in cash, thereby keeping loan interest costs away. 
Finance Your Boat
Financing for a new or pre-owned may be available through a marine dealer, through your bank, or through a specialized marine lender. As with financing a car or other large purchase your credit rating, income and the value of the boat will all be considering when applying for financing. Learn more by reading Boat Financing: Helpful Information for Boat Buyers.
Consider Buying Used 
Shopping carefully for a 2 to 10 year old boat can help you save money on the initial purchase price. Boats that are more than a decade old are still great candidates for purchase; however, just like when buying a classic car, more investigation and review should be in order to ensure the background and viability of the hull, engine and drivetrain.
For more tips, check out Buying a New or Used Boat.
Attend a Boat Show
A boat show is like a marine supermarket. All of the boat brands and dealers in your area will be represented in one location, making a boat show an efficient way to start shopping. Dealers also often have discount pricing and financing deals available at early-season shows. Visit Making The Best Out Of Boat Shows for information on finding and attending a local show.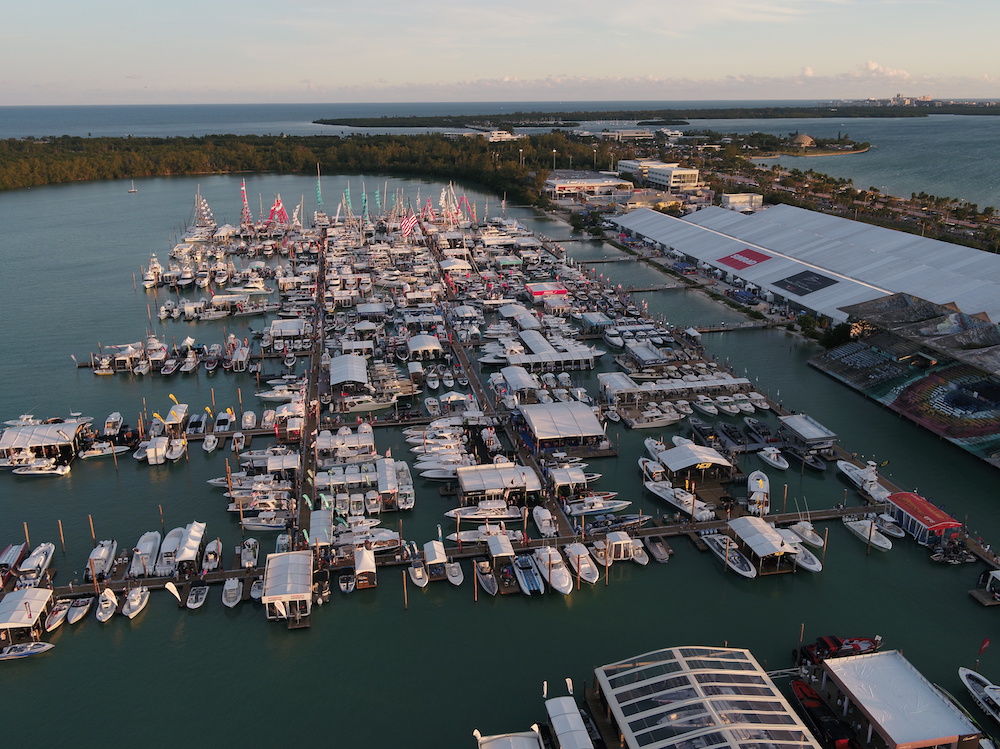 Buy Only the Size Boat You Need
A common mistake made by first-time boat buyers is simply buying more boat than they need. Consider these factors when thinking about boat size: How many people will usually be in the boat? What size water—a small lake or the open ocean—will you be boating on? A bigger boat can carry more people and handle challenging water conditions, but if you intend to be a fair-weather boater and will head out with just two to four people aboard, you may save big by considering a boat a size or two smaller than the bigger model that dazzled you at the boat show. You'll of course save on the purchase price, but a smaller boat will use less fuel, cost less to insure, and will be easier to tow.
Do Your Own Maintenance
If you're handy with tools and consider yourself to be a good mechanic, you can perform many of the maintenance and service tasks yourself; which can help you save instead of opting for marine mechanics do the work. This is a tricky area; first, be sure your efforts don't invalidate any potential warranties. Second, being handy at plumbing or home wiring doesn't typically translate to marine repair expertise. That being said, if you're mechanically inclined and have good experience in auto repair and home repair, you're probably capable of tackling most simple boat maintenance tasks.
Store Your Boat at Home
Keep your boat at home, on the trailer, and launch when you want—as opposed to keeping it at the marina, saving monthly costs as well as maintenance fees.
Remember that Fuel Costs Vary Widely
Marina fuel sold dockside can be much more expensive than gas sold at the highway station. Be careful about ethanol-extended fuels (E10 and now E15). While today's marine engine fuel systems are better suited to handle alcohol in fuel, too much is not a good thing. To err on the safe side, marina gas is typically available ethanol-free; even though it costs more, it may save in maintenance and repair costs in the long run. Remember also that boats stored with fuel in them should have the fuel treated for storage if they're sitting for more than a couple months. Otherwise the stale fuel turns bad and can gum up fuel injectors and filters.
Common Myths about Buying a Boat
I can't afford to buy a boat.
Can you afford a monthly payment of just $250? That's what it can cost to finance a compact family runabout or pontoon boat, and a new personal watercraft can be financed for less than $200 a month. A new boat dealer or your bank can help you arrange financing and give you information on current boat loan rates. Or visit the National Marine Lenders Association member for details on current rates and financing options. You can use our Boat Loan Calculator to determine a monthly payment that fits your budget, and to determine the amount you can afford to finance.
For more information, read How to Get a Boat Loan and Boat Financing: Helpful Information for Boat Buyers.
Boat insurance is too expensive.
The cost of boat insurance is, of course, directly related to the value of the boat, and geography also influences the cost of insuring a boat. Insurance is generally less expensive in northern states where the boating season is short, and most expensive in coastal areas where boats tend to be larger and can be used year-round, and where there can be a hurricane risk. However, most boat owners discover that an annual boat policy is much less expensive than auto insurance, often as little as $200 a year in northern states.
For more information on boat insurance, read Insuring Your Boat.
I don't know how to drive a boat.
Get a solid foundation on boat handling, rules of the road and navigation by taking a boating education or safety course, as offered by your state or through one of the resources listed on our Safe Boating Tips page. Consider taking a boating safety and education course such as those offered by the United States Coast Guard Auxiliary or by your state or local authorities.
Common Myths about Owning a Boat
Maintenance and upkeep is too expensive.
Modern family powerboats and personal watercraft actually require very little annual maintenance—annual basic engine maintenance, usually an oil and filter change and a fuel filter change, a change of gearcase lubricant, and perhaps propeller inspection. If you live in a cold climate the boat will need to be "winterized" for off-season storage.
Check out the Maintenance pages for more information. You can reduce maintenance costs by learning to handle some of the basics yourself, by utilizing the services of a professional marine technician who will keep the boat in tip-top shape, and by following the maintenance schedules outlined in the boat and engine owner's manuals.
I can't afford to store a boat.
There are many other boat-storage options, from a dry stack valet service to mooring in a marina. For ideas on storage, read Boat Storage: Which Method Is Best for You?
There is no body of water nearby.
Lakes, rivers and coastal areas offer many opportunities for boating, and those might be closer to home than you realize. Our interactive Find Places to Fish and Boat map is searchable by ZIP Code and shows navigable water, launch facilities and other information.
Boats use too much fuel which is expensive.
Modern marine engines, including outboards, sterndrives and jet drives, utilize much of the same technology that has improved auto fuel economy. Exhaust emissions are way down, too. It's true that a boat will consume more fuel per mile than an auto, but most boat owners are not actually using the engine at speed much of the time they are on the water; when they are fishing or lounging, for example. 
---
For more information on boat ownership costs and what it takes to buy a boat, read:
Latest Wave of Boating News & Resources
Inspirational stories, how-to articles, and expert tips for new & experienced boaters