Who needs a life raft? Chances are, you do if you're planning to do coastal or blue water passage making. It's an insurance item that you hope you don't need and don't want to spend much money on but don't get tempted to go cheap, or worse, without.
A life raft serves as a floating platform to keep you out of the water in case your primary vessel sinks or catches fire. Some people choose to forgo a life raft and opt instead to use their dinghy or inflatable as a secondary source of buoyancy in case of disaster. These may work on lakes, rivers and in near-coastal areas where rescue may be imminent. They will allow you to stay out of the water to avoid hypothermia and possible shark attack, and they're bigger targets in the water than your head, so they increase your chances of being seen and rescued. However, your tender isn't likely to do the job on the open ocean in large waves and high winds and that's where a life raft comes in.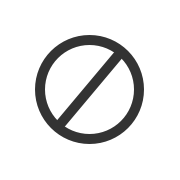 Life raft basics
Recreational life rafts generally have a four, six or eight-person capacity. They come packed in either a fiberglass canister that is mounted on a cradle on deck or in a soft-sided valise so it can be stored in a locker or below. Rafts are automatically deployed with a compressed gas cylinder. Cost depends on size and type but usually ranges $2,000-$6,000. Weight (typically 30-80 pounds for a valise and upwards of 170 pounds for canister versions) is a key issue especially for rafts that will have to be moved and thrown off the boat manually. 
Life rafts can be divided into two categories: inshore or coastal and offshore or ocean-crossing. ISO 9650 Type-2 rafts are designed for navigating in coastal and inshore waters where rescue is likely within 24 hours. These generally have a single buoyancy tube, they may or may not have a canopy, they come basically equipped and are they're lighter and less expensive. 
Transoceanic life rafts are designed for more serious conditions and are more ruggedly built with additional and larger ballast bags and self-righting inflating canopies. They have an extensive equipment list including a drogue (sea anchor) to help with stability and to minimize drift away from your originally reported position. These rafts usually come with insulated inflatable floors for thermal protection and more comprehensive inspection ports so you can spot a rescue vessel on the horizon.
Choosing a life raft
Your choice of life raft will depend on several factors:
Assess your cruising area and your overall needs. If you normally boat on small bodies of water in an open boat, a dinghy or inflatable may suffice. If you're cruising or racing within a few miles of shore, consider a coastal life raft. They're smaller and less expensive but also designed for more benign conditions and shorter stays. If you're passage making, you'll need an offshore raft.


Your size and type of boat will come into play but not as much as you think. A small sailboat or day cruiser may not have much space for a canister life raft but again, it's about where you boat more than what you boat on. If deck space is limited, choose a valise life raft that can be stored below deck.
Don't oversize. If you normally boat as a couple with occasional guests, get a four-person raft. USCG-approved rafts should have a minimum of four square feet per person, which isn't much. Although it's true that tempers flare when you can't stretch out and get rest, bigger isn't always better. You want to have a good weight/square foot ratio to keep the raft from capsizing in high winds and waves. Also, a tight fit ensures the preservation of body heat. 


Consider your budget. If money is tight, think about purchasing a pre-owned life raft that has been recertified professionally by the raft manufacturer or specialized raft service station. Purchasing a used name-brand life raft will be better than going cheap for new. For intermittent use, consider renting. Depending on size, trip duration and rating, the cost to rent a life raft is about $500-$1000 and there are several reputable service organizations that will provide you a well-packed, certified raft for a crossing or an offshore race. 
A relatively small segment of the boating population truly needs a life raft. The rest can rely on their dinghy or inflatable but there's no substitute for offshore safety so consider your needs, do your research, make a budget and make the purchase because if things go wrong, the reason to spend money on this piece of insurance is right in the name – life raft.