If you've perused our Boat Finder tool and happened upon a watercraft you love, naturally, you want to make sure you choose the best way to finance a boat. To take the next step, first read Boat Financing: Helpful Information for Boat Buyers. This will give you a broad view of the options.
As the process moves forward, you'll want to know what specific financial questions to ask when financing a boat loan. Let's review some of those commonly asked questions...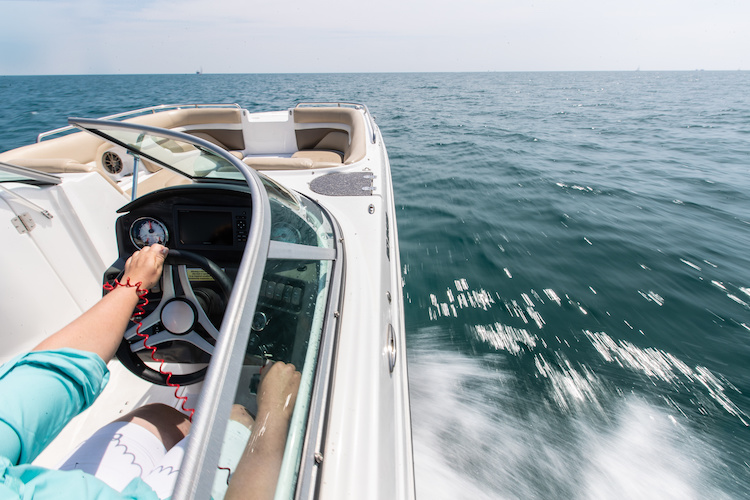 How Much Do Boats Cost?
The average cost of a boat varies radically depending on the type and size boat you're considering, plus where in the nation you're located. It can also vary a bit seasonally. That's why it's so important to nail down exactly which specific boat you want to buy, before diving into the topic of financing a boat.
To learn more about specific boat pricing, be sure to read Boat Values & Pricing: Negotiating Your Purchase.
What Steps Should I Take to Buy a Boat?
At this stage in the process you should have already made sure the monthly payment of the boat loan is acceptable, but as a next step, also consider the cost of owning a boat. That should include the average cost of boat insurance (see Insuring your Boat for more info), the average cost of boat maintenance, extra costs like taxes and registration, and regular operating expenses like the cost of gas for boats. With these figures in-hand, you'll be prepared to start lining up that financing.
For more information on the step-by-step buying process, visit our Boat Buyer's Guide.
What is the Average Cost of Boat Insurance?
Most sources use the figure of 1.5-percent of the boat's cost, but in reality, considering this cost is more or less like considering the cost of a boat in general—the range is so large that an "average" is unlikely to be an accurate reflection of what any one individual will end up spending. Again, we'd urge you to read Insuring Your Boat to get a better understanding of how different levels of insurance and their costs may affect you personally.
How Much Does it Cost to Register a Boat?
This factor depends entirely upon what state you live in. Rates for taxes and registration vary widely, so you'll need to research these costs according to where you live. Be sure to read How to Register a Boat for information and a breakdown between states.
What is the Best Way to Finance a Boat?
That's the most important question related to boat financing, right? And it's an important one to ask your dealer, since he or she deals with boat financing each and every day and there's no one single answer—it depends on your personal finances, the type and cost of the boat you're buying, and many other variables. Remember, the best way to make sure you gain an understand all the ins and outs starts with carefully reading Boat Financing: Helpful Information for Boat Buyers.
How Long Can You Finance a Boat?
This is another question we hear all the time, and it's a good one because this has changed in recent years. There was a time when boat loans rarely extended out for long periods, but that time is past. Today financing a boat for 10 years is common and often terms stretch out to 20 years.
Can I Still Get Financed if I Purchase an Old Boat?
The bottom-line answer is "yes." However, you need to recognize that there will be different terms on a used boat loan as opposed to financing a new boat. There may also be different credit requirements, interest rates, and options available. In some cases, a survey will also be necessary.
How Much of a Boat Payment Can I Afford?
That's a question best answered by a visit to our Boat Loan Calculator.
---
For more information on boat financing, boat loans, and the overall cost of ownership, read: