Celebrities Who Boat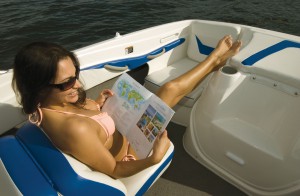 We've all flipped through a celebrity magazine with pictures of stars on yachts, but boating can be more accessible than you may realize.
These stars are 'just like us' when it comes to boating – they love life on the water and many did before they made it big.
Let's take a look at some famous faces who prefer to unwind by reeling one in, hoisting a sail or cruising the open water.
Blake Shelton & Miranda Lambert
These two love boating so much, Shelton fixed up an old boat for Lambert's birthday as a gift. Their Southern roots had them boating and fishing before they were performing at the CMAs – now it's what they do to spend time together.
Jerry Seinfeld
This comedic legend is well known for his love of cars, especially since the debut of his web series – Comedians in Cars Getting Coffee – but he also has a love for boats. Watch this clip from his most recent boating adventure with Jimmy Fallon.
http://comediansincarsgettingcoffee.com/jimmy-fallon-the-unsinkable-legend-part-1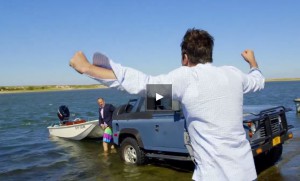 George Clooney
This Kentucky native made his mark in Hollywood and can often be found in Lake Como (Italy) entertaining friends aboard one of his boats. More recently his wedding in Venice showcased his favorite pastime, with events only accessible by boat, creating a boat entourage on the Grand Canal. People are starting to think Clooney might prefer water to land.
Louis C.K.
One way comedian Louis C.K. likes to unwind and spend time with his daughters—on his boat! He likes to escape the hustle and bustle of New York City by heading out on the Hudson River. Watch this hilarious story he told Jerry Seinfeld on his web series, Comedians in Cars Getting Coffee, about one of the first times he took his girls out boating.
http://comediansincarsgettingcoffee.com/louis-c-k-comedy-sex-and-the-blue-numbers
Jimmy Buffett
Well, this one is a little obvious, but a must. From his nautical tunes to his passion for the sea, Buffett enjoys saltwater fishing and sailing. Every summer you can usually find him traveling the East Coast on his sailboat.
Morgan Freeman
Who knew Morgan Freeman was an avid sailor? We didn't, but he has a very inspirational story. Freeman started sailing in 1967 and became hooked his first time out. He learned how to sail over that summer and he's been sailing ever since. Watch him share his story on Oprah's Master Class.
Jack Nicklaus
Jack Nicklaus doesn't live in Palm Beach, Florida just for the golfing, but also for the year-round boating. He resides on the intracoastal with easy access to his boat. He's an avid fisherman and recently signed on to help promote the marine industry in Florida. Watch here.