Boat Rentals and Peer to Peer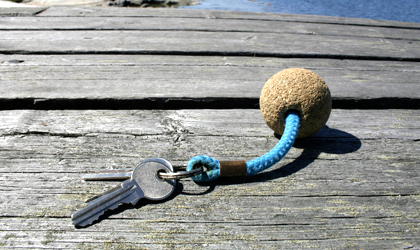 Renting is a great way to compare boat types and models before deciding which boat to buy. Boat rentals come in a variety of forms, from hourly and daily rentals to weeklong charters. Rental operations may not offer a wide array of boat models but they can provide a range of boat types for you to try. Rental fleets tend toward basic models; nevertheless, they can give you and your family a sample of the fun that's waiting for you on the water and they are a great way to get your feet wet.
Peer to Peer
Bob has a boat that needs the dust washed off it. Plus, there's that payment book. Sue has a vacation planned and hopes to incorporate boating in it. Trouble is, she has no boat. Happily, there are matchmakers to connect them. Peer-to-peer rentals can serve both of these boaters well.
Peer to peer services enroll boat owners interested in renting out their craft, connecting them with folks who have boating in mind but no boat. They often perform similar services for personal watercraft and trailers. The company typically provides a contract, vets both parties, handles the money, and carries and provides insurance.
Figure on plunking down a deposit — $1,000 seems common. Turn in a clean, undamaged boat, and back it comes. If the boat's dirty, you pay for clean-up. If there's an insurance claim, your deposit becomes the deductible.
These aren't beginner rentals. Most services require renters to pledge they've had two years of experience operating the kind of boat they're renting. It's a big plus — and in some states, a legal requirement — if you complete a safe boating class before you rent.
Have a boat you'd like to rent out? Peer-to-peer probably won't make you a profit, but it can help underwrite the costs of your boating. Remember, though, if you take in $600 or more in a year, the taxman is likely to hear about it and come calling. You're not giving up control of your pride and joy. Contracts specify that the owner, if uncomfortable with the qualifications of the renter, can call the whole thing off dockside. There can be other restrictions, such as no night operation.
Each service has a minimum age and requires a driver's license. As with car rentals, figure on putting a credit card into play. Others can operate the boat if they're listed on the agreement and are 18 or older. The boat owner might provide safety equipment, but you're probably better off bringing your own in the sizes you need and the style you like.
As with a commercial rental, the owner (or agent) and renter inspect the boat at pick-up, when the owner goes over safety features and basic operations. You get it full of fuel and bring it back full, or pay for gas. There may be extra charges for delivery, accessories (skis, fishing gear, etc.), and extended instruction.
As part of your rental, most companies provide a supplemental insurance policy for liability and collision/damage to the rental unit; however, with some it's a separate item. 
Owners, who set their own rental fees, pay nothing to list their boats. The company handles the money and paperwork and keeps a percentage of the fee. But as my literary agent told me just before I signed with her, "85 percent of something is a lot better than 100 percent of nothing."