News flash: most fish feed all winter long, and if you read through our winter boating tips and layer up sufficiently, you could be in for some awesome winter fishing action.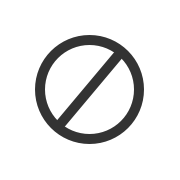 Fishing at this time of year does, of course, mean adapting some different practices and gear. Just how different these things will be depends entirely upon what area of the nation you live it, but unless you live in the deep south, you'll need to address:
Safety
Winter Fishing Gear
Winter Fishing Tactics
Winterizing Your Boat
Explore All-Purpose Fishing Boat Brands
Fishing Safety in the Winter
Safety is obviously a critical factor when it comes to fishing during the winter.
Dress Warm and Layer Up
Whether you're standing atop a frozen lake auguring holes and setting tip-ups, or busting ice at the boat ramp prior to launching, avoiding hypothermia is critical. That means dressing appropriately, making sure you stay dry, and having the means for communication to call for help if need be.
Savvy winter anglers also wear a life jacket or a "float coat" (a heavy winter jacket with floatation built in) at all times, because if you do end up in near-freezing water, trying to put one on can be nearly impossible.
Keep an Eye on the Weather
Another important aspect to being safe while fishing in the winter is picking your fishing days wisely. A 15-knot breeze and two-foot waves may not sound so horrible in the middle of August, but if you're taking a face-full of spray every few minutes in the depths of winter, you'll likely be miserable. Also remember that if anything goes wrong out on the water in the middle of winter, you probably won't have a lot of company close by to lend a hand. Far fewer people will be out there, and the authorities are likely patrolling on reduced winter schedules.
So, make sure the weather forecast is a good one before you cast off your lines. Check out these 10 best weather apps for boaters, to make sure you can easily monitor the conditions and forecasts.
Create a Float Plan
Another important aspect to winter boating is making sure you have a float plan. Having a float plan that lets a trusted friend or relative know where you'll be and when you expect to return is always a good idea. But in the winter it's more important than ever, since the traffic will be sparse and if you have mechanical issues, you need someone to know where you are.
What Should Be Included On a Float Plan?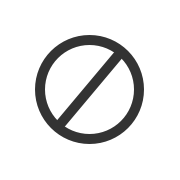 Winter Fishing Gear
Unless you're going ice fishing the very same rods and reels you've used all season long will work just fine in the winter. In some cases, however, you may want to down-size. Cold water holds less suspended solids than warm water does, so a lake, river, or bay that has relatively low visibility in the middle of the summer may be gin-clear in the middle of the winter. As a result, the very same fish that took a lure tied to 20-pound test fishing line in August may prove to be line-shy in January.
Down-sizing to 10-pound gear could make all the difference in the world.
Using fluorocarbon leaders (which are less visible underwater than other monofilament lines) can also have a significant effect.
One critical piece of winter gear is a high-quality pair of fishing gloves.
No, those regular winter gloves won't do the trick. You can't tie knots with puffy, cumbersome gloves on, nor can you bait a hook. On top of that, your sensitivity drops dramatically when wearing thick gloves and you'll miss a lot of bites. Gloves designed for winter fishing are very specific; most are fingerless for enhanced sensitivity but the best ones also have finger covers similar to mitts that can be pulled over your fingers when you're not actively fishing. Some others have special pads on the fingers or thumb designed for gripping a reel crank. Naturally, they should also be waterproof.
The other winter fishing gear you'll need amounts to the same items you'd want for any cold-weather outdoor activities.
Layered clothing;
A warm hat and boots;
Maybe a thermos bottle with a piping-hot beverage or soup are common items that may appear on your own personal list.
Saltwater Fishing Gear: 10 Essentials for Anglers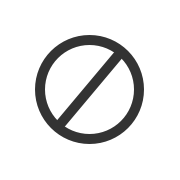 Winter Fishing Tactics
How the arrival of winter will affect fishing tactics in your neck of the woods can vary quite a bit from place to place. That said, however, there are a few rules of thumb that will prove true for most winter fisheries.
So, wherever you may do your fishing during the winter months, remember:
A fish's metabolism slows as the water cools, so slower retrieves, lure actions, and jigging motions tend to become more effective the colder it gets.
Fish will always be looking for water that's warmer that the surroundings. Sun-warmed shorelines or flats, man-made warm-water discharges, and underwater springs can all create areas where fish will gather.
In cool, clear water, many lures become less effective because it's easier for the fish to notice things that look unnatural. So in the depths of winter, many anglers turn to fishing with live bait.
Much of the weedbeds and submerged aquatic vegetation dies off in the winter, but often some remains. Areas that still have weeds deep into the winter months are usually great places to fish.
Offer the fish large meals. In the middle of the winter they aren't usually interested in expending a lot of energy to chase down a tiny snack. They want to pack on the most calories possible while expending the least amount of energy possible, so it may take big baits to get them biting.
How to Fish: Fishing Tips for Beginners
Winterizing Your Boat
If you plan on fishing all winter, should you really be thinking about winterizing your boat? Of course you should, because you still need to make sure you don't have any issues with freeze damage. But you should look at winterizing a bit differently. All of the boat's plumbing should be winterized as usual and left unused during your cold-weather trips. Some systems, such as livewells and washdowns, will need to be re-drained after every trip. And all of the regular winter maintenance chores like stabilizing the fuel system and performing oil and lower unit lube changes still need to take place.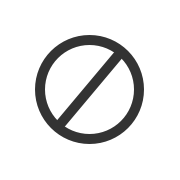 When it comes to the powerplant, if you have a sterndrive or inboard using your boat in the middle of the winter will be quite a chore, because you'll have to re-winterize the engine immediately after use. If you have an outboard, however, you're in luck. When outboards are tilted all the way down they drain off all the cooling water, so freeze damage isn't an issue. And while many people run fogging fluid through the engine, this isn't necessary if it's used on a regular basis. Never let your engine sit for a full month or more without fogging, however. If you can't find the time or a good weather-window to fish for several weeks in a row, simply hook up a water supply, start the engine, and allow it to idle until it comes up to regular operating temperature.
The final winterizing issue you're likely to face will be dealing with the boat cover. Shrink-wrapping the boat eliminates the possibility of using it until spring, so if you plan to winter fish you may want to get a canvass cover instead. Of course, backing the boat into a garage or keeping it in some other form of enclosure makes for even easier winter access.
Ready to Go Fishing this Winter?
Okay: ready to bundle up, grab your gear, and enjoy some winter fishing? We certainly hope so—even if you live in Florida, and have been snickering at us the entire time you read this.
Read Next: 10 Fall Fishing Tips for Cooler Weather
---
You May Also Like: