Winterizing Your Boat
Published on Oct 16, 2014 | Nicki Belczak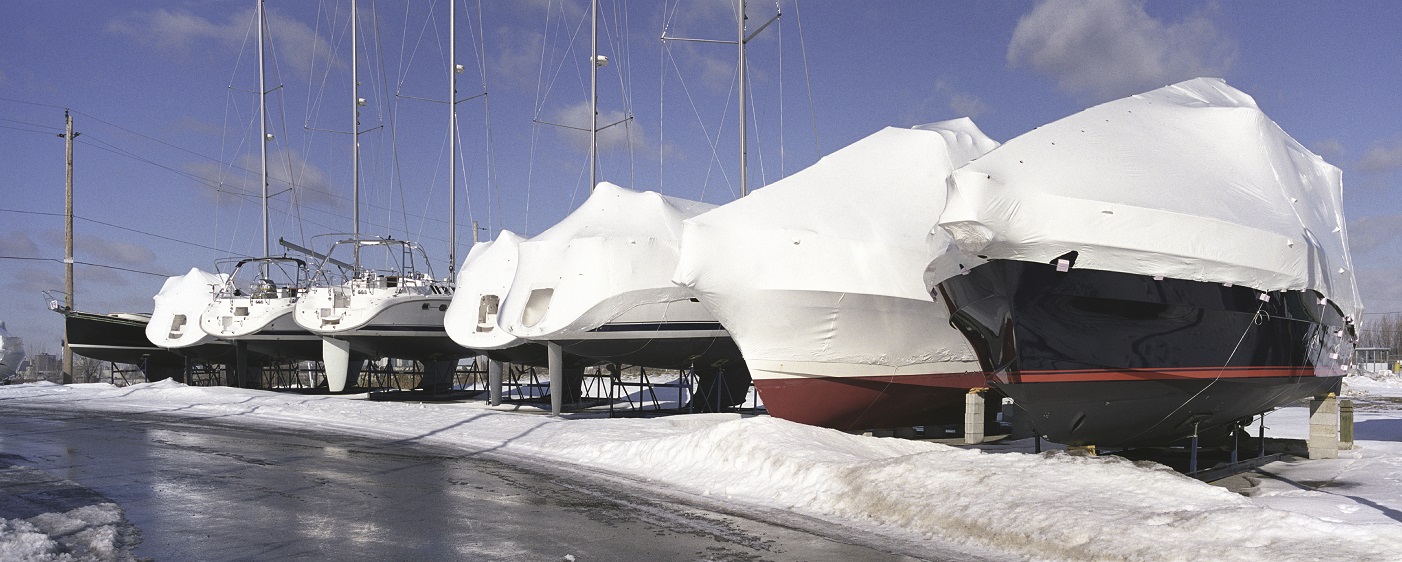 The days are shorter. The leaves are going out in a blaze of color. And the breeze has a bit of a bite. There's no denying winter is on its way. In other words, it's time to pull in the docks, rafts and lifts and close the books on another boating season.
There's more to getting your boat ready for winter than hauling it out if you want to survive the season of shrink-wrap ready to hit the water full-throttle next spring.
First, give your boat a thorough go-over after your last outing. Note what you'd like to repair, replace or upgrade. Consider it your off-season project list. It'll give you something "nautical" to do while your boat is in hibernation. (And a valid excuse to head out to a local boat show.)
Next, decide on your winterizing strategy. You have two options: do it yourself or hire a pro.
Hiring your dealer, local boatyard or marina to perform the service for you is certainly easier and saves time. While more costly than doing it yourself, the expense is minimal compared to the cost of repairing damage caused by Old Man Winter. One advantage of hiring a pro is that you will be guaranteed that the service will protect your boat.
If you are mechanically inclined and enjoy working on your boat, you can save money by winterizing your boat yourself. Depending on your boat, winter layup procedures can take from an hour to a full day. If you fall into the DIY camp, this article is a great place to start.
Read this article for more winterizing advice and check you owner's manual for recommendations specific to your boat.
P.S. If you are fortunate enough to live where you can boat year-round, winter is a perfect time to perform routine maintenance (check fluids, change the oil, etc.) to keep your boat operating smoothly and extend its life.