If you're considering the differences between buying new or used boats, boat surveys are a topic that's sure to come up. You don't often need to have a survey done when buying a new boat, however, if a used boat is under consideration a survey is generally considered a must. This is because:
Many lenders won't consider financing a used boat that hasn't been surveyed.
Many insurance companies won't consider insuring a used boat that hasn't been surveyed.
Used boats are subject to many problems that are hidden from view and require a professional to spot.
A marine survey is helpful in determining what repairs or upgrades may be necessary to get a boat into safe operating condition.
Boat surveys help determine the actual value of a boat, since they can expose items in need of repair or replacement.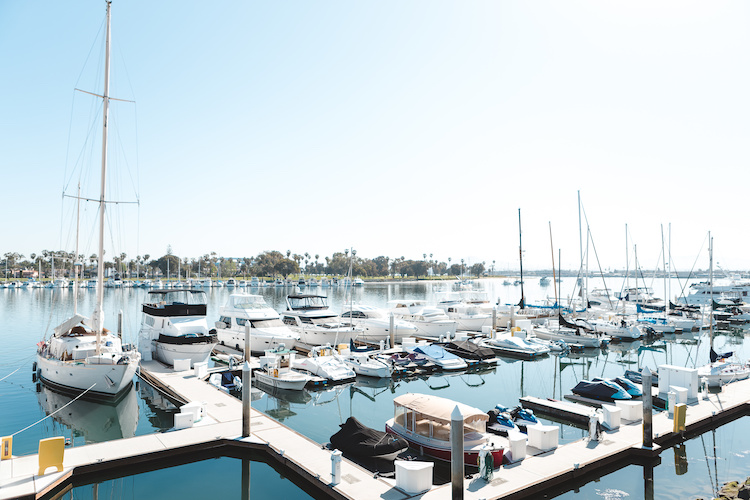 Different Types of Marine Surveys
Boat surveys fall into several categories including:
Condition and Value (C&V) surveys
Insurance C&V surveys
Appraisal Surveys
Damage Surveys
New Yacht Surveys
Condition and Value Surveys and Insurance C&V Surveys
Condition and Value surveys are the most common type of boat survey, and are performed when you're buying a used boat. These are comprehensive inspections that include the entire boat and its propulsion systems, though with very large, expensive boats, separate engine surveys are sometimes performed. And in the case of large sailboats, additional rigging surveys may be necessary.
Insurance C&Vs are essentially the same thing, but since they're done solely for insurance purposes they're generally less comprehensive and stick to a list of specific items that the insurance company wants checked before covering a boat.
Appraisal Surveys
These are just what they sound like: surveys performed to identify a boat's approximate value. Usually these are required in cases of divorce or estate settlements, although in some cases a lender may require one prior to financing a boat.
Damage Surveys
Damage surveys may be necessary after storm or accident damage. They determine the extent of the damage and the cost of repairs. Often these are required by insurance companies after an unfortunate incident.
New Yacht Surveys
New yacht surveys are usually only necessary on large, expensive boats. They're sometimes performed for custom-built yachts and may take place over time, with the surveyor visiting the manufacturer several time to check on construction as the boat or yacht is being built. Whenever you're dealing with a reputable production boatbuilder, however, this isn't considered necessary. How do you know that a manufacturer is reputable? Make sure you're buying an NMMA certified boat. Certified builders undergo regular third-party inspections, and meet American Boat & Yacht Council standards and specifications—which go above and beyond Coast Guard requirements.
How to Choose a Marine Surveyor
Many people choose a boat surveyor via a recommendation from a broker, seller, or lender, while others depend on word of mouth. In some cases, lenders or insurance companies maintain lists of approved surveyors they trust. There's one key factor to bear in mind: you should make sure any surveyor you use is a member of either the National Association of Marine Surveyors (NAMS) or the Society of Accredited Marine Surveyors (SAMS).
Both of these organizations have membership requirements and standards that surveyors have to meet in order to gain accreditation, so when you hire a NAMS or SAMS surveyor you know he or she is a professional.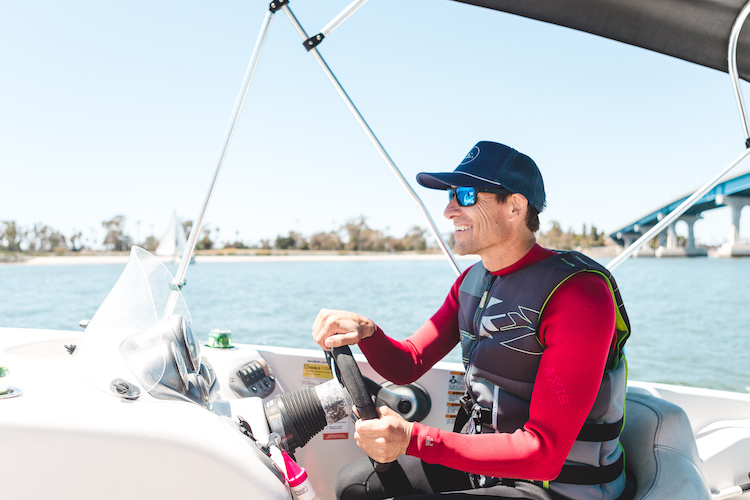 Frequently Asked Questions
How much does a boat survey cost?
Pricing varies in different areas, but as a general rule of thumb plan on spending around $20 to $25 per foot of boat. Note, however, that many surveyors have a minimum charge that may exceed this rate with small boats.
How do I find a boat surveyor?
Start by visiting NAMS or SAMS online, to locate some of their accredited surveyors in your area.
How long does a boat survey take?
Anywhere from a couple of hours for a small boat, to a couple of days for a large boat or yacht.
Do I have to be present for the boat survey?
Surveyors usually don't require you to be present. However, it's a good move to be there. You'll probably learn a lot about the boat you're buying—and about boats in general.
Does a boat survey tell me how much needed repairs will cost?
Generally speaking yes, the surveyor will sketch out a basic budget for repairs or required upgrades. Remember, however, that they'll be using average costs and the numbers they provide aren't exact.
---
To learn more about the entire buying process, financing or ownership costs, be sure to read: