Even if the weather outside is frightful, the holidays are a great time to give gifts that the whole family can use come boating season. That includes the kids, who can quickly outgrow everything from life jackets to water skis—and whose expectations for having fun out on the water will continually evolve with age.
Here's a look at seven great holiday gifts for kids who love to go boating.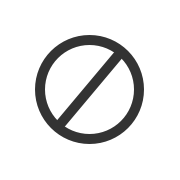 1. Life Jacket
Kids outgrow their life jackets, just like they outgrow everything else—and an ill-fitting life jacket is the last thing you want on a child in an emergency situation. West Marine has a whole section dedicated to making sure your child's life jacket is properly fitted. You can search for different jackets by the child's weight as well as by brand, ratings, price, color and more. Another search parameter is for the type of boating you do, so you won't end up with a kayaking-ready life jacket when you really need one for offshore cruising.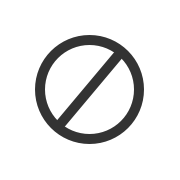 2. Water Skis
Water skis for kids come in lots of sizes and with various features. Overton's offers a good selection that includes trainer skis (which are connected at the front and/or back) as well as skis designed for pre-teens and teenagers who weigh up to about 130 pounds. The shorter, lighter skis make it easier for kids this size to maneuver themselves behind the boat, making their day on the water happier—and yours along with it.
3. Serious Sunglasses
Kids' eyes are just as susceptible to ultraviolet-light damage as adult eyes are out on the water. A high-quality pair of sunglasses can help to keep them healthy as well as give them a more comfortable, squint-free way to enjoy the marine environment. Ray-Ban makes a line it calls Junior Sunglasses that are of the same quality and flair as adult glasses. (The company calls them "Mini-Me" versions of popular adult styles.) Included in the Junior line are Ray-Ban's signature Aviators for kids as young as 4 years old, Round Metal for kids as young as 7, and Wayfarers for kids as young as 8.
4. Cool-Weather
Gear Kids who cruise with their parents in colder climates have no doubt seen the adults wearing gear from Helly Hansen, which has been outfitting professional sailors for years. The company has a line for kids and one for juniors, with pint-size base layers, jackets, rain gear and more. The Junior Salt 2 Jacket is just one example: It's inspired by the company's iconic flag design and is constructed to withstand all the elements of coastal cruising.
5. Boat Shoes
What boater of any age wouldn't love a pair of Sperry boat shoes as a holiday gift? The brand has a kids' line that includes versions of the Sperry Original Boat Shoe, the Cup II Boat Shoe, the Gamefish Boat Shoe and more. If your little ones are still working on keeping their laces tied, there are some versions where the laces are mounted on a flap for easy, Velcro-type closure. The Bluefish Crib boat shoe is made for the littlest feet that are still learning how to walk on board.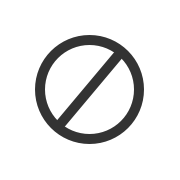 6. Fishing Rods
Cabela's offers a sizable selection of fishing rods and reels for kids. Some of the designs are inspired by those that professional anglers use, while others come with the kind of flair that tends to appeal to kids (think Disney princess rods, Thomas & Friends rods, Barbie rods, Spider-Man rods and the like). These rods and reels for kids come in a variety of qualities, with some meant for entry-level beginners at the dock and others meant to be taken out on the boat with the grown-ups. Kids can advance to higher-quality rods and reels as their skills improve in the cockpit.
7. Snorkeling Gear
Having snorkeling gear that fits right—from a full wet suit or shortie to a mask and fins—can make all the difference in a kid being able to enjoy the sights underwater, in safety and in comfort. Divers Direct stocks a selection of kids' snorkeling gear that includes kid-size mask and snorkel combos, as well as Evo Kid's One Fins that have adjustable straps for growing feet. There also are kid-size snorkeling vests that provide a little buoyancy, to help novices learn how to hold their body position while checking out the reefs and fish.