Sailors can never have enough gear so they're perfect to buy for on any occasion. Regardless of your budget or their size and type of boat, you can find something that will delight them and if you think they're the kind of sailor who has it all, you can always pick up something for yourself instead. Here are some sailing accessories that will leave everyone pleased as punch.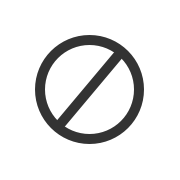 Safety gear
There's never enough safety gear on a boat. Beyond the required flares and fire extinguishers, here are items that will let them know you care.
Inflatable harness – a lifejacket and a harness in one, an inflatable PFD is an easy purchase. You don't need to think much about the fit when you buy one. Just make sure it has the appropriate D-rings so it can hook to a tether that will keep your sailor safely attached to the boat in any conditions. You can also pick up a stretching tether and a CO2 rearming kit.
Towing membership – sometimes the wind doesn't blow, the batteries die or the engine won't run so a towing membership is a sure way to get home for coastal sailors. Memberships vary by the area to which they extend and the level of comprehensive coverage. Most memberships are for a year but in some areas, they may be discounted for just the sailing season.
Handheld VHF radio – keeping in touch is key to staying safe. Shop for a handheld radio with rechargeable batteries and a decent level of waterproofness and your sailor will be able to take it in the dinghy when exploring away from the main boat or on daysails in areas where there is no cell coverage.
Medical kit – accidents happen so readily accessible bandages, tape, burn cream and anti-seasickness medicine can keep sailors safe for a day or longer. There are a number of prepackaged kits available and some even come with comprehensive guidebooks on how to use the contents.
Don't Miss: Our Boat Safety Checklist
Fun stuff
We boat to have adventures and to have fun, so consider items that provide entertainment when the sailing is paused.
Inflatable pool noodles – sitting at anchor, there's always the temptation to jump in the water. Buy inflatable pool noodles that can be tethered to the boat so everyone hangs out in the water together. They're small, colorful and they don't take up much space. When you're done, just rinse and deflate them and tuck them away anywhere.
Waterproof speakers – having a party or raucous sail? Music will make it much better. Portable waterproof speakers can pair with your phone and tuck in any cubby in the cockpit or under the dodger. You can even make your sailor a personalized playlist.
Electric candles – boats and fire are a bad mix but when you want mood lighting for a dinner in the cockpit, opt for electric candles. They flicker like the real thing, run on small batteries for a long time and will never put the boat in danger.
Books – sailing is a year-round activity only in parts of the country so what can a wistful sailor do during long dark winters? Read about sailing, that's what! There are so many good sailing books that make perfect stocking stuffers. Whether how-to guides on cruising and racing, technical knowledge guides for electrical systems or sails, or adventurous fiction, there's a book for every voracious reader.
Boat chores
Boats come with honey-do lists and maintenance issues. Why not make it easier for your sailor to get the job done?
Rigging knife – sailors can't have enough rigging knives. These compact tools have a sharp blade to cut new sheets, a marlinspike to undo tight knots and sometimes even a shackle key to crank on stuck gear. Buy a holster or make a decorative tether for added personalization.
Cleaning supplies – chandleries have entire aisles dedicated to cleaning items. Put together a customized kit of canvas, fiberglass, wood and metal cleaners and include sponges, brushes, and microfiber towels to let them know you're thinking about keeping their baby beautiful.
Marine grade socket set – sailboats are always tight on space so a compact, perfectly packaged socket or wrench set will be much appreciated. To show how much you care, spring for marine grade steel so the tools don't rust.
Headlamp – whether cleaning the bilge or grilling in the dark, headlamps are used for just about everything on a boat. Be sure to get one that has a white and red light to protect their night vision. 
Treat by the big spender
If money is no object, consider things they really need like an outboard dinghy motor. Usually sized 3 to 15 horsepower, a small outboard can open up a new world for sailors with a tender. No need to row anymore, just fire up the engines and explore the shoreline, run in for groceries, or visit friends in the anchorage. Most of these small motors won't break the bank and you can choose the type of fuel including gasoline, propane or all electric.
Read Next: 10 Sailing and Boating Superstitions