For the performance enthusiast, boating is more often about your newly purchased boat than it is about any on-water activities. A new water toy provides the next hands-on experience and a fresh canvas to create a machine in your own vision. As a bonus, you can also escape to the water whenever you're craving the g-forces generated by a hairpin turn or the thump of an amped-up marine stereo.
Boats aren't just about the speed. It's all the cool tech and equipment that comes with them…the innovative control systems, the bells and whistles, even the riding gear that identifies you as part of the crowd. You can make your boat flashy and loud for a race or watersports session. Or you can craft it to be finely tuned and functional for a fishing trip or family day.
Whatever modifications you tackle, a boat ride is a great way to unburden yourself from a stressful workweek.
Making it Real
From bass boats and offshore fishing boats to bowriders and pontoons, they all offer an almost endless variety of engines, optional equipment, and after market upgrades that allow you to make the machine your own.
For the gearhead, marine technology has never been more impressive. Superchargers cool and compress incoming air to produce a formidable boost in engine power. Digital dashboard displays provide comprehensive system integration. Mechanical control systems have given way to electronic, "fly-by-wire" alternatives that promise instant response.
If you're planning to handle your own engine maintenance, check out the different engine types to see which you'll be most comfortable working with. And while the power available in stock form is undoubtedly impressive, those looking to push the performance envelope further will find a thriving aftermarket ready and waiting to deliver the adrenaline junkie's next fix, whether it's in the form of a simple plug-and-play ECU (electronic control unit) or extensive engine modification.
It's the kind of stuff that you'll dream of at night, research endlessly online and swap stories about in forums, and come together to share with like-minded friends.
It's the thrill you'll experience with that first boat… and the one that follows it.
Top speed may grab the headlines, but arm-stretching acceleration is often the most thrilling aspect of performance. Supercharged personal watercraft can reach 30 mph in as little as 1.5 seconds.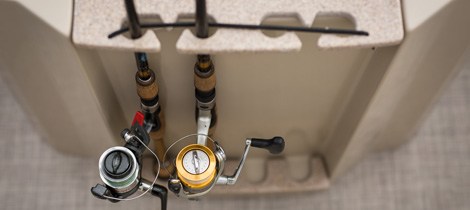 Storage and functionality is the name of the game on any fishing boat. How many creative ways can you come up with to maximize the amount of rods, reels, tackle and other equipment your new boat can handle?
A solidly-built pontoon is the ultimate platform for customization. Arrange seating to your liking and make it pop with custom upholstery or upgrade the electrical to create integrated systems and custom lighting. A set of large outboard engines will deliver on speed.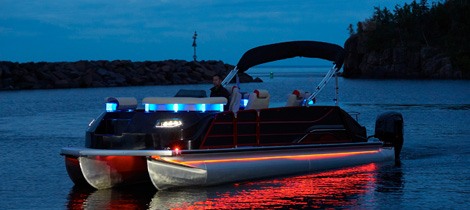 Practical Advice
Looking for advice? The answers are as close as your keyboard. The internet is awash with forums, clubs, instructional videos, and websites frequented by both current owners and industry experts.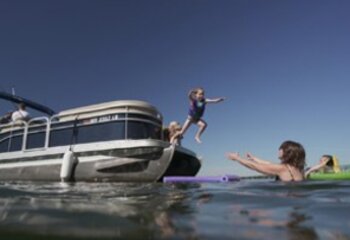 Family First
">
A ride built for the adrenaline junkie doesn't mean you have to leave the family behind. Nearly all personal watercraft feature convenient speed-governing features to tune down the performance when desired. Hulls are also incredibly stable, and ready to handle rougher waters.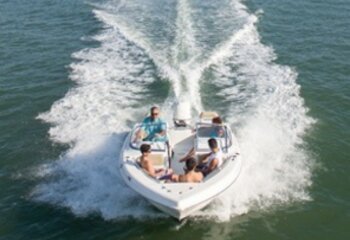 Budget-conscious
">
You don't have to break the bank with a high-powered speedboat. Today's high-horsepower outboards, sterndrives and even jet-propulsion engines put thrilling speeds on a variety of boat types and are within reach of budget-conscious buyers.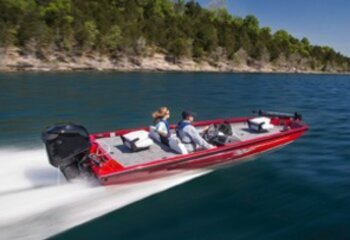 Great Gear
">
It's not just about the boat. Don't forget the gear, the accessories, even the water toys that will round out your purchase…and increase your fun on the water. Think about how you're going to actual use the boat and make sure all your modifications make sense based on your activities.