Whether it's a weeklong getaway, or just an afternoon playing hooky, any moment you can spend on the water is a vacation, an opportunity to escape the everyday stress and schedules and reconnect with what's most important in life. And when it comes to the family boater, one thing reigns above all else: connecting with your loved ones and making the type of memories that will be cherished for years to come.
For you, boating is a passion that begs to be shared with friends and family, an activity that brings together both young and old. It's that photo of smiling faces on the sandbar, a child with the wind rushing through their hair, or a friend or family member struggling to master that ski or wakeboard … only to realize the falls were well worth it when they finally do.
Making It Real
Boating can make for a memorable vacation—one you'll be able to enjoy, knowing that all the details have been taken care of.
Start with the actual financial considerations. Buying a boat isn't just about signing on the dotted line. It's also about negotiating the financing, taking care of the registration and insurance, and even figuring out where you're going to store it. Get started on the right foot by understanding the true cost of ownership.
On the water, make sure you have everything you need to make the most of your boating hours. On the practical side, that means things like proper lifejackets, safety kit and signaling devices, paddle and anchor, even plenty of drinks to keep the crew hydrated. On the fun side, that means some water toys to entertain the kids. Inflatables are the simplest, one-size-fits-most solution. If your crew is into more of a challenge, consider purchasing skis or a wakeboard, or even a wakesurf board if your boat is properly equipped.
Activities such as tubing or wakeboarding may deliver the most thrills, but don't underestimate your child's smile after seeing their first dolphin.
Don't let an overlooked item ruin your boating experience. Ask your dealer or look here for a checklist of what needs to be done to get your boat properly equipped, registered and ready for the water.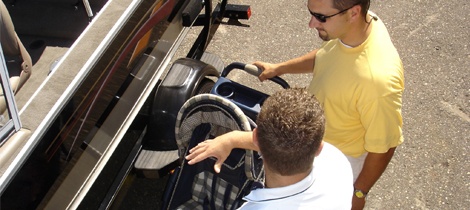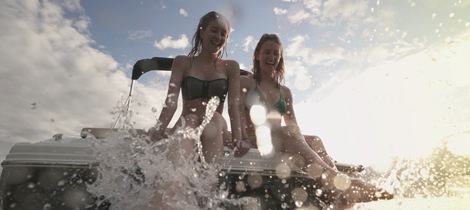 Want to entice a teenager to spend more time with the family? Encourage them to invite a friend or two to spend the day on the boat.
What you should know
Looking for advice? The answers are as close as your keyboard. The internet is awash with forums, clubs, instructional videos and websites frequented by both current owners and industry experts.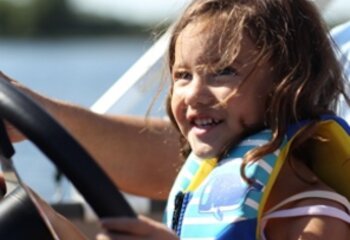 Practice makes perfect
">
You may often be the planner behind the vacation scenes, but that doesn't mean you can't confidently take the helm. Several large retail chains offer courses for every boater, whether parent or child, and any skill level.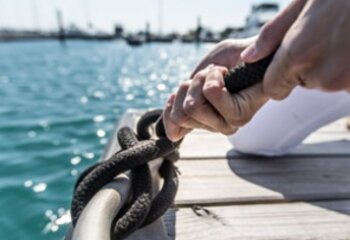 Curbing the cost
">
Don't let the perceived cost of ownership keep you from enjoying your own boating vacation. New or pre-owned boats offer a range of options to choose from and finance rates can be shopped competitively online; extras like an anchor, dock lines and lifejackets can sometimes be included as part of your final deal.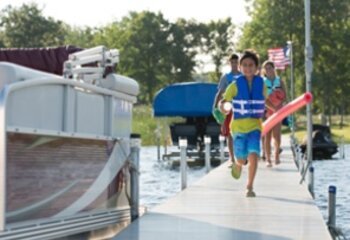 The more the merrier
">
To make truly special memories, encourage the entire family to get involved and help plan your next boating activity. Trailer your boat to that new waterway, or surprise everyone with a day at a ski or wake school.