Boating is a way of life, a rich and storied tradition handed down from generation to generation, from parent to child. You probably have fond memories of sitting on your mother's or father's lap the first time you took the helm. It's almost a given you captained your first solo voyage long before you could legally drive a car. And like all great family traditions, odds are good that you'll pass this one down to your children as well.
As a lifelong boater, you don't wait for a holiday weekend and are not likely to visit the latest party cove. Boating is not a lifestyle but your life, a life rich with adventures, travels, accomplishments and abundant memories.
Making it Real
Boating may be in your blood, but that doesn't mean getting out on the water is a given. Years pass, boats are bought and sold, and people's needs change.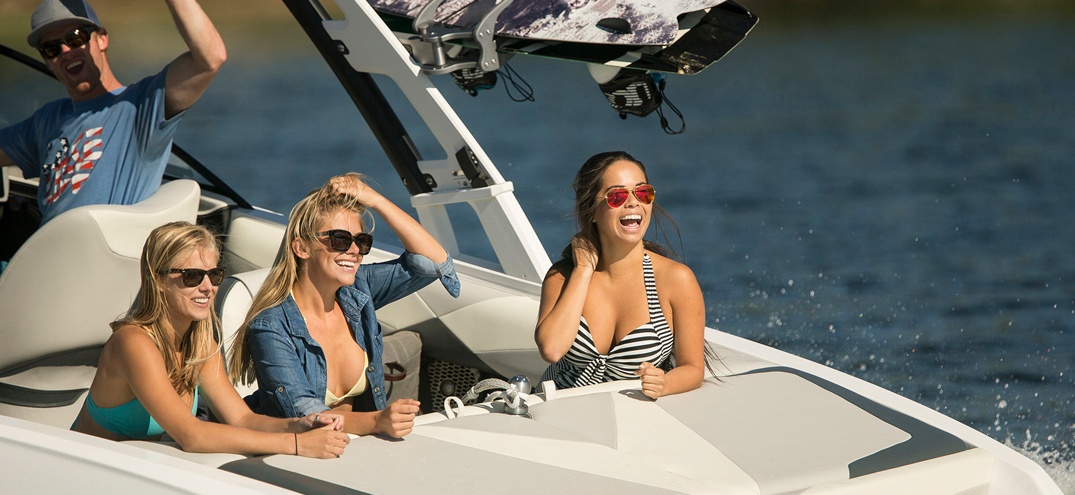 Keep your passion for boating alive by examining your wants, needs and budget, then narrow your list accordingly. Just because your father had a cruiser or pontoon boat doesn't mean that works for you. Explore the options available, and determine which best suits your lifestyle.
In between boats? Not sure a boat is a good fit for your current situation or budget? Explore the various ways you can stay active on the water, whether it's through a boat club membership, shared ownership with a trusted family member, or even an inexpensive option like a dinghy, small sailboat or aluminum boat. The vast pre-owned market is also a viable alternative, with many affordable choices.
If the tradition of boating is important to you, make the time for it. Designate the weekends or days you'll commit to get out on the water as a family, and be open to the activities your kids enjoy. Teach them to waterski, find a secluded cove and cast your line, anchor out and snorkel an interesting underwater location, or just explore a coastline.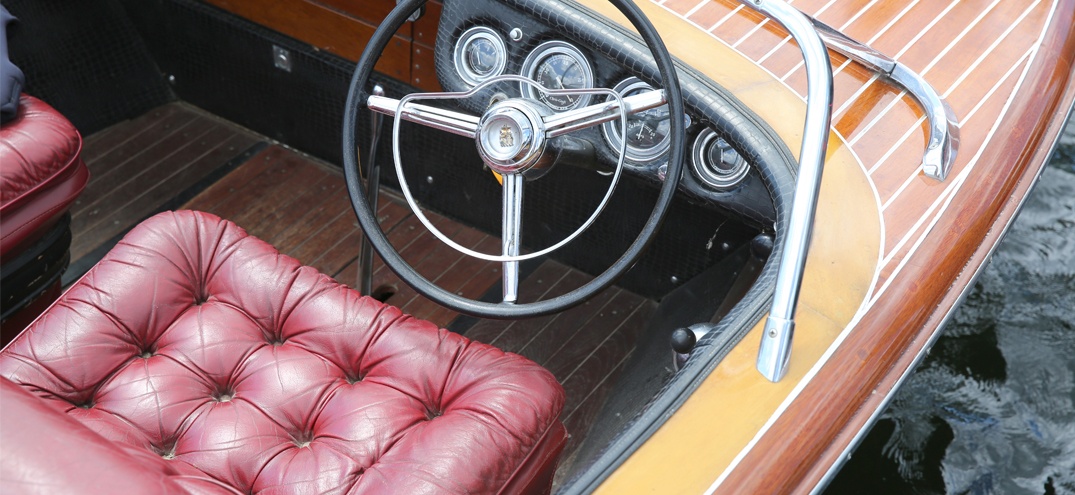 Have a boat that's been in the family for years? Involve your children in its upkeep or restoration, sharing the boat's history while you work.
Getting your boating license is a rite of passage for young mariners. Contact your local law enforcement agency for a schedule of available boating classes and encourage your child to attend with a friend, or even a parent.
Consider inviting your children's friends to spend the occasional day with your family on the boat. Your kids will probably be more enthusiastic to spend the day on the water and you'll help create bonds—and memories—that will last long after you leave the water.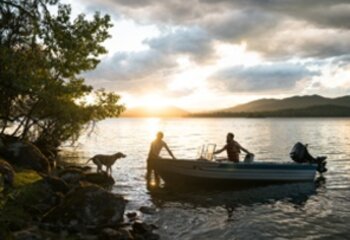 Make it your own
">
Going from the family boat to a boat of your own may seem like a difficult leap, but there are many ways it can be done affordably. Consider starting small and using that boat as a stepping-stone to a larger model when your financial position is stronger. Financing options are also available, with terms as long as 15 to 20 years.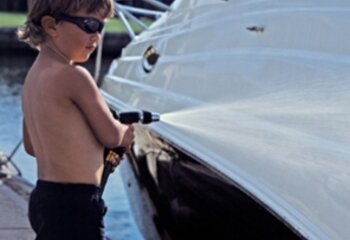 Share your skill
">
At this point in your life you're likely an expert, so share that expertise with your children. Teach them boating basics and safety first, then move on to subjects like fishing. You may even learn a few things from your kids, especially when it comes to things like personal watercraft or wake surfing.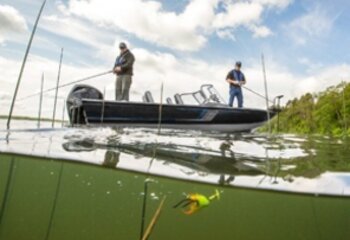 Bonding on the boat
">
Involve your children in the complete process of boating. When they're of age, teach them to back the trailer down the launch ramp. Encourage them to help you keep your boat looking new by following up a wash with an occasional coat of wax. Accomplishing these tasks together will bond you as both family and fellow boaters.