Talk Like A Pirate Day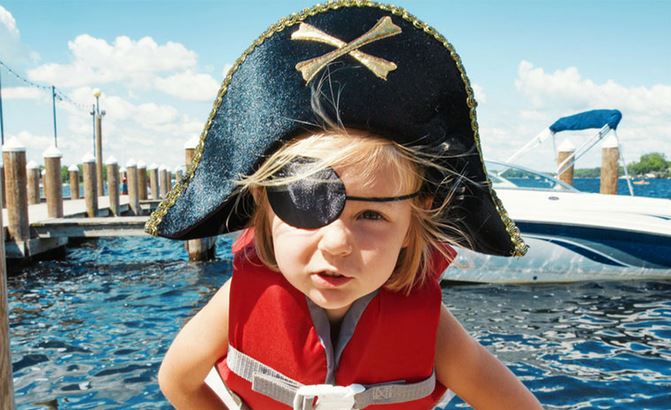 How to Talk Like a Pirate
Top 10 Pirate Phrases:
  AHOY! = Hello
 
  AYE = Yes
 
  BLIMEY! = Surprise / Shock
 
  BOOTY = Treasure
 
  LANDLUBBER = Lack of Sailing Skills
 
  OLD SALT = Experienced Sailor
 
  YO HO HO! = Cheerful Expression
 
  SHIVER ME TIMBERS! = "Holy Cow"
 
  SCALLYWAG = Mild Insult / Joking Term
 
  WALK THE PLANK = Prisoner Forced Overboard
 
For more nautical lingo, check out DiscoverBoating.com's glossary of boating terms and phrases!