Jake Owen: If I Could Be On A Boat With Anyone, It Would Be …
Published on Jan 20, 2015 | Guest Author
This is a guest post by Jake Owen.
I love to boat. Nothing beats being out in the sunshine cruising with the wind in your hair. Even when I'm on tour, I love to get on the water and relax.
A lot of my songs are inspired by what it feels like to be on the water because that's where some of my favorite memories are made with my friends and family. Before my music hits my fans, I bring my friends out and test the album on my boat. I want the music I make to be the type of music people want to turn up while they're out on the water … and my friends always keep me honest.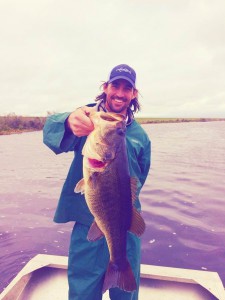 For me, there's nothing better than spending time on the water with the ones you love and having some fun.
I get asked a lot who I'd like to spend a day with on the water, so if I could take anyone out boating it would have to be:
Peyton Manning – Any time I get together with Peyton, it's always a blast. He could teach me a few things about football—and I could introduce him to wake surfing.

Matthew McConaughey – It's pretty clear McConaughey is a beach guy, too. I'd fish with that guy any day—bring it!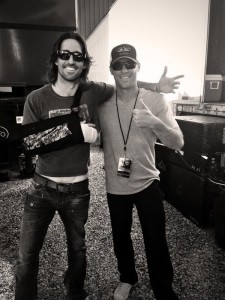 Kevin Harvick (pictured) – Kevin has always been a great friend to me and in NASCAR he is a beast. But, like Peyton, I think I could teach him a few things on the water!
Kenny Chesney – Leave it to Kenny to know where to find paradise. We share a love for life on the water. When I go back on the road with him this year, I'm hoping he can show me a few of his favorite spots.
How about you? If you could go boating with anyone, who would it be…